To become an effective writer, you should keep in mind to prevent any track of plagiarism in your paper. Which is why you should learn to compare two documents for plagiarism.
Plagiarism is the mortal sin of writing. If your content has an enormous amount of plagiarism, you will lose reliability and credibility as a writer. Especially if you're accomplishing an academic or technical output, you should check your paper for any signs of plagiarism.
It's a good trait of a writer to have her text checked for plagiarism. That kind of responsible act portrays diligence and integrity as a writer. Academic and technical writers will applaud you for your hard work in keeping your work excellent while free of plagiarized concepts.
Through this article, you will know how to compare two documents for plagiarism.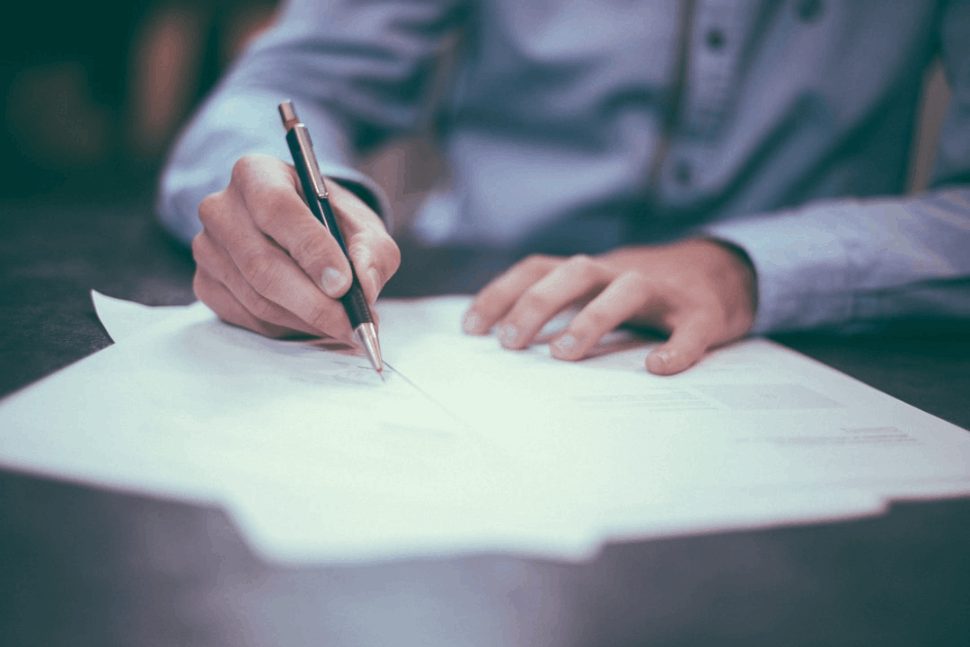 What are Plagiarism Checker Tools?
Plagiarism tools are online software you can download. These helpful applications assist you in checking if your content has plagiarized text. Whether it's intentional or unintentional, it's always good to have your article checked for plagiarism first before publishing it.
Also, Plagiarism checker tools help in quickly analyzing large documents. It won't take much time for these tools to complete their job. These tools are available on the Internet, so you don't have to need to spend any money to get the details of plagiarism. Plagiarism checkers are used to see if your work has been taken from other sources without the owner's permission.
These online tools work to check every line of a text. If a part of your output is copied from another source, it will inform you about it.
How Does Plagiarism Checker Tools Help to Compare Two Documents for Plagiarism?
Plagiarism Checker Tools are Helpful
A plagiarism checker tool will give you a general idea on which part of your paper has plagiarism. These software programs have instructions on how to use them to compare two documents for plagiarism, and why you should use these tools.
If you compare two texts for plagiarism, the tool will try to identify the parts of each document that are the same. It will also identify the parts that are different between the documents for plagiarism.
You can first compare two texts by entering the text(s). You can copy-paste text in boxes or upload files saved on your device directly.
After uploading text, click on the "Compare Text" button.
You will see the file comparison results on your screen within a matter of seconds. You can download your text difference report from the text comparison tool in a single click.
Compare two files online with this text compare utility. Use online text difference tool and compare two text documents by uploading them directly from your device or a cloud storage.
Plagiarism Checker Tools Use Advanced AI
With advanced algorithms developed by professional developers, these tools check text similarities. Use these web-based services to compare two pieces of text and make it easier for you to identify differences in text.
Smart algorithms of this utility compare user files and find differences between two text files within minutes.
Machine learning and artificial intelligence technology are used by these online compare text tools to detect similarities between the two documents. They use AI technology to provide 100 percent accurate similar text detection results.
Why Do You Need Plagiarism Checker Tools to Review Your Text?
Content is considered to be the king online as it provides you with the ability to outshine competitors in search engine rankings. It also helps convince search engines to rank your site higher. It is content with several unique features that can produce outstanding results, and one of them is originality.
To attract and engage the audience, it is important to publish fresh articles on your website. You may have to write on repetitive titles, but originality can never be compromised.
Text difference checkers is used to determine whether new or old texts are completely different. By creating a comparison between texts for marketers and website owners, it allows you to avoid the harmful consequences of plagiarism.
To Wrap Up
Using plagiarism checking tools is a great way to keep yourself from copying and pasting large amounts of material. If you wish to effectively check your work for plagiarized text, consider using these software programs to make your job easier.
Frequently asked questions
Can Grammarly compare two documents for plagiarism?
Grammarly's plagiarism checker. Grammarly's plagiarism checker detects plagiarism in your text and checks for other writing errors.
Can you compare two Word documents for differences?
In Microsoft Word, 'Compare' is built-in document comparison tool. Both Word Documents can be compared simultaneously, highlighting differences between them, allowing you to edit, approve, and accept changes.
What is the best file comparison tool?
Beyond Compare
Text Compare
Diffuse
Draftable
Picsio
Meld
Araxis
DiffNow
What percentage of plagiarism is acceptable?
According to the convention, a text similarity below 15% is acceptable by the journals, and a similarity of >25% is considered a high percentage of plagiarism.
How do I check plagiarism between two documents on Turnitin?
You can compare documents from one document to another by using the folders page. Select the Doc-to-Doc comparison link in the Submit a Document menu. If you want to upload the document-to-doc comparison, choose a folder that you would like to upload it to. The comparison report can be found here.
Does Turnitin detect QuillBot?
I can't detect QuillBot. This happens because Turnitin's algorithms don't detect paraphrasing. They find grammatical patterns, phrases, and sentence structures similar. When QuillBot paraphrases content, it makes it appear unique and difficult to spot matching text.
Will Turnitin detect paraphrasing?
Turnitin is not capable of flagging essay paragraphs that include plagiarized concepts or concepts, nor can it detect paraphrasing that dramatically changes its source's wording while maintaining its organization.
Can I compare two PDF documents for differences?
Compare Documents allows you to find differences between two versions of PDF files. Acrobat shows a detailed report of every change, including text, fonts, images, and even the order of pages from both files. Use Tools to Compare Documents. Compare the documents you want to compare.
Can you compare a PDF and Word document?
Choose Advanced Processing > Process > Compare Documents. View the Compare Documents dialog box. Choose the newest open PDF document in an Open dialog box, or choose the older one by clicking Browse. If your document is currently under revision, select any available revisions.
Can I compare two Word documents and highlight differences?
Click the Compare button in the dropdown list.
The Compare Documents dialog box will appear.
Select the Compare button in the Compare group and click the Review tab.
Open Microsoft Word
How do you compare two documents for similarity?
Please open the document you want to compare and one of the two versions. Point to Track Changes and click Compare documents in the Tools menu. Select the original document in the Original Document list. Choose the other version of the document from the Revised document list, and click OK.
How much similarity are you allowed on Turnitin?
To compare similarity scores, the acceptable percentage is expected. Comparing the similarity report's acceptable turniting percentage is below 25%. Turniting plagiarism scores of 25% and below demonstrate your paper's originality.
How do I check document similarity?
The documents should be separated into words.
Use the frequency calculator to calculate the word frequency.
Identify the dot product of document vectors.
Which is the best plagiarism checker?
Grammarly 32
Quetext 33
Turnitin (in partnership with Scribber) 4.7.
Unicheck 30
PlagScan 28
Pre Post SEO 22
Viper 20
Plagiarism Detector 22
How can I compare two documents?
Compare the two documents in Word.
In the Ribbon, click the "Review" tab.
Click the "Compare" drop-down in the "Convert" group.
Click the command "Compare Submit" in the drop-down menu to access the dialog box.