Wondering how to apologize for plagiarism?
Students have good intentions when they take the first steps on their academic journey. But it can quickly slip and fall if you're caught for plagiarism.
If you find yourself in one of these situations, you're probably concerned about how it may affect your schooling or work. The first step in resolving a situation like this is usually to apologize.
This article will provide tips on how to apologize for plagiarism and write an effective letter of apology to your teacher.
Why Write an Apology Letter for Plagiarism?
Plagiarism should never be accepted or overlooked. When you're passing off someone else's work as your own, that is a serious offense. There should not be any excuse for plagiarism. From the elementary level through college, most schools will hold you accountable for such actions and punish you accordingly.
You may fail the assignment, be suspended, or even be expelled from school based on the gravity of the offense. When you've been found guilty of plagiarism, an apology letter will go a long way toward helping you make amends and control the damage.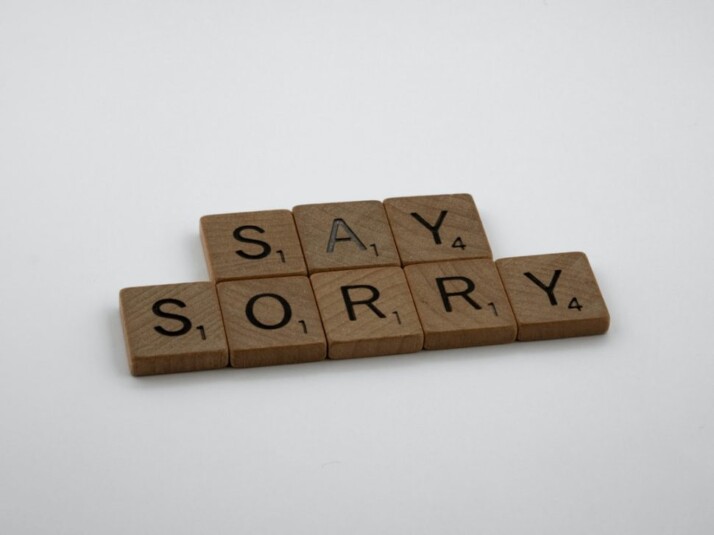 How to Apologize for Plagiarism: Know the Format
An apology letter should be written in formal language with an undertone of remorse for the wrong action. The letter should not be more than three paragraphs long and must reflect a humble tone. Below is a general guideline on how to apologize for plagiarism in your letter.
Step 1: The apology should come first, followed by acknowledging the mistake. Your letter should include wording that suggests that you are aware of the offense and its severity.
Step 2: The second paragraph should explain how you intend to correct your mistake and prevent it from happening again. You can explain yourself, but make sure it doesn't come off as an excuse. If appropriate, you should suggest a solution, such as revising the essay. Or you could offer to learn more about plagiarism and how to prevent it in the future.
Step 3: End your letter by expressing gratitude for the teacher, institution, or company you're writing the letter. Also, talk about what you've learned as a result of your punishment and how you intend never to do it again.
To Wrap Up
When it comes to writing a letter of apology for plagiarism, be honest about your past mistake. Let people know that what you did was wrong and that you are not trying to pass off anyone else's work as your own. Write a letter of apology that reflects your intentions.
An apology letter for plagiarism is often sent as a solution to compensation issues stemming from plagiarism. In this letter, the writer takes responsibility for the plagiarism and apologizes for the error. The letter must have the following components to be effective: purpose, audience, tone, sequential order, and content.
Explore All
Plagiarism Checker Articles