Top 10 Best plagiarism checker for bloggers in 2022
We have highlighted free and paid plagiarism checker for bloggers in this article. You will absolutely love our list!
Plagiarism remains a major concern for many bloggers and authors. If you want to excel in blogging, you must pay close attention to this area because it affects page ranking.
Google punishes plagiarized content. One of the requirements for adding Google Adsense to your site is that you have produced unique content. However, many bloggers fail this litmus test because they lack the necessary tools to identify whether or not their writing is original.
This is both shocking and disheartening news for authors and creators who create original content.
However, we may find ourselves in a scenario where we accidentally plagiarize a sentence or two without even recognizing it! Depending on where you plagiarized your content, this could result in serious consequences.
That is why plagiarism checkers exist to help us! We will give you a list of some of the most excellent plagiarism checkers available in this blog to assist you in producing fresh, original, and plagiarism-free work.
Before we get started, let's define plagiarism checkers. Ready? Let's go!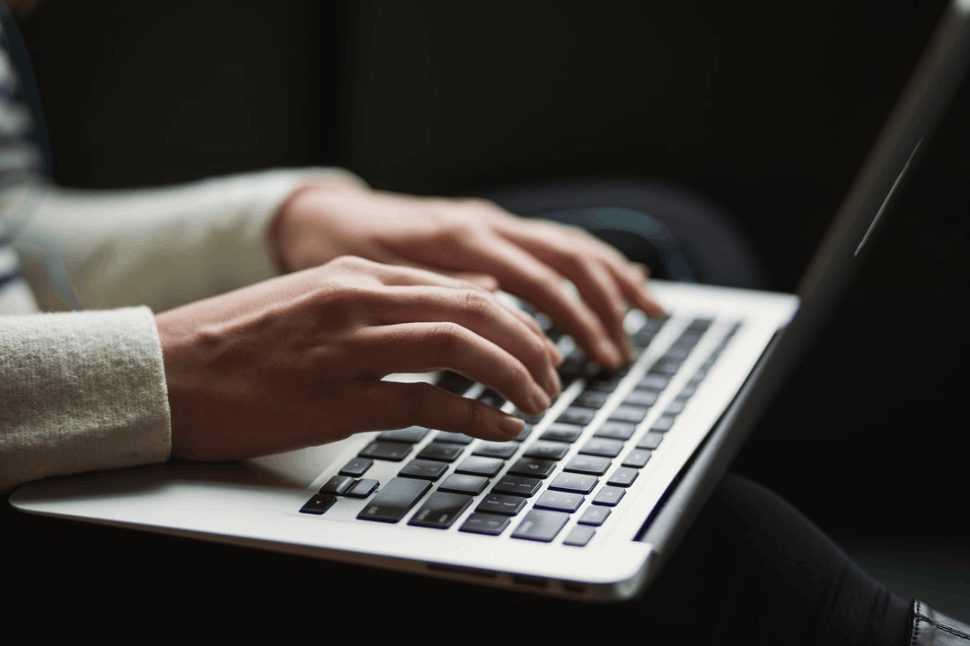 Plagiarism Checker: What Is It?
A plagiarism checker does exactly what it says: It detects plagiarism.
Properly defined, It is software or a tool that searches for and locates instances of plagiarism or content similarity inside a document or piece of content.
It examines a web page's database for text components and compares them to other works to find out what they are. A plagiarism checker will provide a report highlighting any matches or similarities based on this comparison.
To check for plagiarism, copy and paste your text or upload your document into the interface of one of these plagiarism checkers, and it will take care of the rest.
Most of these plagiarism detection technologies are utilized in academia or the education sector, but they are also widely used by authors in the corporate, nonprofit, and government sectors.
Yes, even professional writers like us utilize it! You're undoubtedly curious about some of the most excellent plagiarism detectors available. We only have one thing to say — keep reading!
Here are the 10 best Plagiarism Checker for Bloggers in 2022
1. INK
INK plagiarism checker is a program that helps identify instances of content similarity within a document. Thanks to our advanced AI, you can quickly scan for matches between your text and existing content.
With that said, the INK Plagiarism checker is not available for public use yet. However, you can expect it in a few months.
2. UniCheck
UniCheck is a feature-rich plagiarism checker suitable for both corporations and institutions. In as little as four seconds, it scans your work, alerts you to any suspect text, and then generates a thorough report to review your plagiarism.
UniCheck is unique in that it includes a Google Docs add-on that detects plagiarism while you're writing by highlighting citations and similarities. You can even use a Google Chrome extension to look for duplicate content.
UniCheck has a customizable dashboard and can handle various file types and bulk uploads. It also safeguards your information with encrypted text and a secure private cloud.
3. Grammarly
Grammarly, your favorite writing assistant, also has a good plagiarism checker. So, in addition to editing and correcting your grammar, it also scans and cross-checks your content against ProQuest's databases and over 16 billion online pages.
When text matches with online content or in the database, it identifies plagiarism and issues plagiarism alerts.
The brief report from Grammarly tells you how many content duplication concerns there are and calculates your document's overall originality score. It flags plagiarized areas so you may fix them and gives a variety of writing styles and grammar, vocabulary, and syntax tips.
Grammarly comes with a browser plugin for Safari, Chrome, and Firefox so that you can use it on any web document generator.
4. PlagScan
Let's start with PlagScan, an accurate and secure plagiarism detector that allows you to select a plan that's tailored to your specific requirements.
It allows you to copy and paste your text or directly upload a file to check for content similarities. It is elementary to use, making it ideal for students and entrepreneurs.
PlagScan uses Yahoo's BOSS-API to compare your document to billions of web sources, over 20,000 scientific journals, and even your documents. It employs color-coded, side-by-side reporting enabling single-screen comparisons to identify plagiarism matches.
And there's more. The scans are also saved to your account with precise details attached like word count, dates, and source list.
5. PaperRater
PaperRater is a cloud-based plagiarism checker beneficial to both students, teachers and bloggers. It includes features like automated proofreading, grammar check, and scoring.
It examines your text's syntax and structure for spelling errors, grammar, content grade level, and even word choice recommendations.
PaperRater analyzes your text in real-time and provides highly accurate findings within 5-15 seconds of submission, thanks to Artificial Intelligence and Data Science.
The best part is that PaperRater requires no registration, login, or download. You can start using its services by copying and pasting your text or uploading your document.
6. Turnitin
Turnitin is a well-known plagiarism detection software. It has been scanning and detecting plagiarism and similarity in content with educational institutions for over 20 years.
It compares texts to its database, which contains online works and publications, and papers pupils produce.
Turnitin employs a sophisticated and unique scoring system for each work it scans. It generates a similarity index, a percentage score, and a report for teachers to understand a piece of writing better. Color codes are also used to distinguish the non-original text.
And that's not all. Many AMU and APU classrooms have Turnitin incorporated into the Assignments tool, which means that every paper uploaded will be routed to Turnitin's repository without requiring a separate login.
7. Plagramme
Plagramme, a plagiarism checking software for writers, authors, entrepreneurs, students, and educators, is the next item on the list.
Its user-friendly interface includes real-time plagiarism detection using a patented plagiarism checking algorithm that detects several types of plagiarism like copy-paste, unreliable sources, mosaic plagiarism, and more.
Plagramme features a sophisticated scoring system covering indicators like resemblance, paraphrasing, plagiarism risk, rapid scores, matches, and citations.
It uses color codes to mark plagiarized information and assists you in linking to the sources in the corresponding areas of your work.
Plagramme offers a multilingual system that quickly detects plagiarism in various languages! And that's not all. The amount of stuff you can scan on Plagramme has no limit in terms of words.
8. Quetext
Next on the list is Quetext, an online plagiarism checker that detects plagiarism in your works using an innovative technology called DeepSearch.
It uses 35 billion websites, 20 million books, 1 million journals, contextual analysis, sophisticated algorithms, and word placement analysis to achieve fast, accurate scans and results.
ColorGrade feedback is provided by this tool, which color-codes words to assist you in finding exact and 'fuzzy' matches. It allows you to compare any duplicate text to the source content, making it easier to modify your documents.
Quetext ensures your files' security by not storing them in any database. It also supports various languages and does not require you to register or create an account to use its services.
9. Duplichecker
Duplichecker is a simple plagiarism checker with content-related automated features such as spelling and grammar checks.
This program doesn't require you to form an account or provide an email address. All you have to do is copy-paste your text into the search box, and it will do the rest.
The main feature of this application is that it includes a paraphrasing tool that can help you avoid plagiarism and rewrite the text. It has a quick wait time and displays the findings in percentages. Duplichecker also supports a wide range of file types, including.rtf,.txt,.tex,.docx and.doc.
10. Copyleaks
Copyleaks is one of the most accurate plagiarism checker applications available, whether you work in business or academia. It examines over 60 trillion pages and databases utilizing cloud computing to detect duplicates or copies of your articles all over the internet.
It includes a correlation tool that detects similarities between two reports or web pages and offers free help.
Copyleaks has a copyright infringement checker that notifies you when someone else on the internet obtains your content without your permission.
You can save previous scans and use the grammar checker that comes with it if you create an account. And that's not all. In any language, Copyleaks supports various file types such as doc, pdf, HTML, txt, and more!
Conclusion
Unoriginal blog posts can backfire. Google may penalize you severely. Make the correct decision today to protect your hard work and money.
Before releasing your articles online, use the best online plagiarism checker. Choose from this post's tools. Just make sure it fits your budget or strategy. Alternatively, you can utilize a free tool.
Frequently asked questions
Is online plagiarism checker safe?
You should use the plagiarism checker to ensure your accuracy. Scribner is the best plagiarism checker in our in-depth research. Most free plagiarism checkers fail to detect all plagiarism or falsely flag text as plagiarism.
How much does Turnitin cost?
These days, Turnitin costs $3 per student per year, according to the University's website. Similar plagiarism checkers have different prices across the board. For example, UniCheck starts at $5 and Copyscape starts at $10.
How do I copy and paste without plagiarizing?
Copy and paste plagiarism can be avoided through quotes. Block-quotes are applicable if your quote is more than four lines long. Block quotations appear indented on the main body of the page.
Is Turnitin better than Grammarly?
The difference between Grammarly and Turnitin is that Grammarly is an all-around writing assistant while Turnita primarily focuses on plagiarism detection. While the Turnitin plagiarism detector is better than Grammarly, Grammarly enables better grammar checking, spell checking, and accessibility.
Is Scribbr as good as Turnitin?
Turnitin will create similar results to Scribbs if your university uses it. In addition to the fact that your university may compare your submission with a private database of previously submitted student papers.
What is the most accurate plagiarism checker?
Our in-depth research showed Scribber is the most accurate plagiarism checker. Free plagiarism checkers fail to detect all plagiarism or flag text as plagiarism. Plagiarism checkers work through advanced database software that scans for matches between your text and your existing texts.
How do I know if a blog is real?
Use a sentence of text in Google Search, and you can check and see if your content is original. To get Google to look for the phrase exactly, use quotation marks on the content.
How do bloggers check for plagiarism?
Copyscape. The Copyscape Plagiarism Checker provides one of the most reliable tools you can use. The text can either be copied and pasted or you can upload the email as a PDF or Word document. Additionally, Batch Search allows you to search more than 10000 pages on your site at once.
How good is Turnitin plagiarism checker?
With 93.5% accuracy on average, turnitin determines plagiarism in papers.
Which is the best plagiarism checker free?
Quetext
Plagiarisma
Duplichecker
PlagScan
PaperRater
Copyleaks
Plagiarism Checker
Tools for SEO that check plagiarism.
How do you know if a blog is real?
Quetext
Online plagiarism checker Grammarly.
Unicheck
Plagium
Copyscape
Are plagiarism checkers 100% accurate?
What makes plagiarism scanner so simple is that it is automatically generated.
Can you plagiarize in a blog?
Complete plagiarism It means people will use entire articles from someone else's site without asking for permission or giving attribution. It will certainly be necessary for you once your blog or web presence grows.
Can I use Turnitin for free?
Education institutions may only buy Turnitin. This information is then free to its educators and students.
What is a good plagiarism percentage?
No consensus is reached on what percentage of plagiarism is acceptable in a manuscript. The convention says a text similarity below 15% is acceptable by the journals, while a similarity between >25% is considered plagiarism.