Plagiarism is a challenging and prevalent problem that affects writers, students, and bloggers alike. The necessity to check for plagiarism has never been greater. If you're worried about duplication of your content, you need a plagiarism checker WordPress plugin to secure your website content.
Why Is a Plagiarism Checker Plugin Important?
In the digital age, plagiarism is a complex problem of academic and work content theft. Online websites benefit from their ability to collect, monitor, and display content from all forms of media.
Any digital file, for example, has the potential to plagiarize material from other sources. It is only natural for many websites to include plagiarism checking services to proactively avoid anything from becoming stolen content.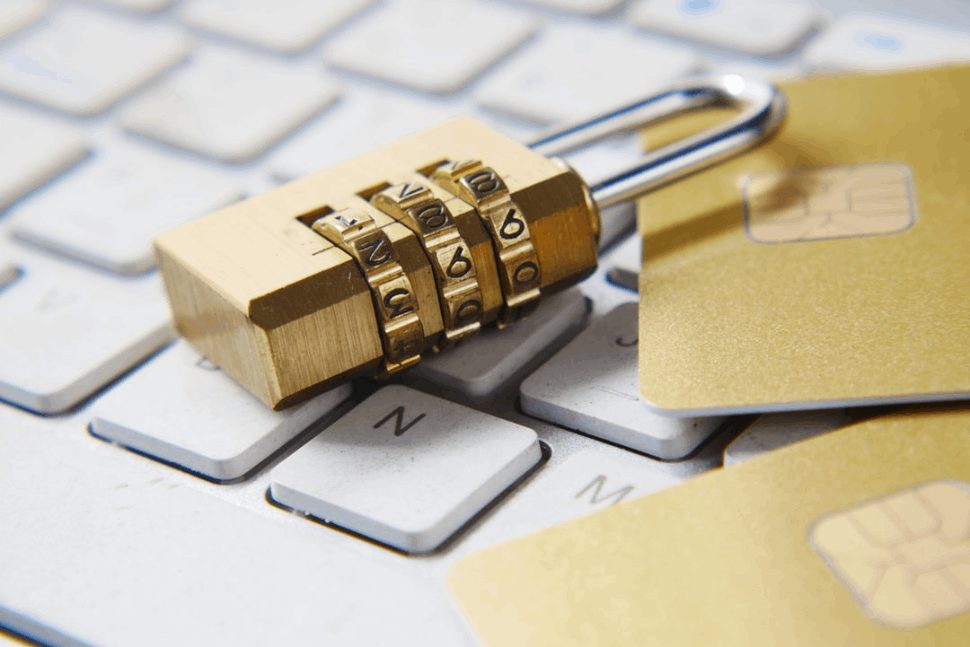 5 Best Plagiarism Checker WordPress Plugin
WordPress has been the leading CMS platform since its inception and is widely used around the world.
As a result, it's been plagued by bots, sliders, and spammers. This is where the five best plagiarism checker WordPress plugin comes in. With it, you can fight back by checking your content for plagiarism before publishing.
1. Plagiarism Checker Pro
Plagiarism Checker Pro is the most popular plagiarism checker on the web, capable of detecting any duplicating content. It lets you easily pinpoint the specific pages that have copied your original content. You can quickly check your online content because this tool works fast and takes only seconds to evaluate your document.
You can download its trial version for free. Its basic package starts at $5 and goes up to $499 for a variety of features.
Features:
The plagiarized content is shown via a slider section on the website.
Simply copy the paragraphs, sentences, or links to check the entire content for duplicates.
It's fast, easy, and adaptable. You can put it anywhere on your WordPress site to check your online content.
2. Plagiarism Auto-Check
Plagiarism auto-check has reigned supreme as the best plagiarism checker WordPress tool for a long time. It has a highly user-friendly interface. You can identify the particular pages that copied your original content. Moreover, it lets you learn the user's name and emails who plagiarized your content.
It offers two pricing plans, a Regular License Plan for $17 and a Pro Edition for $85.
Features:
Allows you to submit a DMCA notification to the user, asking them to remove their copied page.
The plugin will verify the contents regularly and send you an email if any of them are plagiarized.
This tool is configured with Google custom search API to access Google search services.
3. Copyscape
Copyscape is a popular tool for detecting plagiarism. It can track down the plagiarist copying your content and automatically recognizes duplicate data from your content. This plugin includes Copyscape API to let you check for plagiarized content from the WordPress dashboard.
The basic plan starts at only $25, and the license plan costs $95 to enjoy all the unlimited benefits.
Features:
It will keep track of all your data if you add this widget to your website.
The plugin works with various browsers, including Safari, Opera, Chrome, and others.
It recognizes the contents list that needs to be checked for duplication.
4. Small SEO Tool
Small SEO Tool is one of the most popular plagiarism plugins for WordPress. It's an absolutely free WordPress plagiarism checker plugin with many useful features. This plugin allows you to check the texts or pages on your website for plagiarism and alerts you if it discovers any. It has a large green box where you may copy or paste your content and check for plagiarism. It is easy to use, and the results are worth the effort.
Features:
This plugin can check your material in terms of sentences or paragraphs.
It allows you to search through numerous old content.
To check for plagiarized content, upload files or your blog URL.
It then recognizes every single plagiarized sentence from your blogs.
5. PrePost SEO
PrePost SEO is a less common plagiarism checker than most in the market, but this one is not any less effective. It has just enough features to quickly check content for plagiarism. Before your material is published, the plugin checks for errors and improves your website's SEO ranking. You can get this WordPress plugin free of cost from wordpress.org.
Features:
It checks your content for broken links and anchor tags.
It analyzes your site's overall SEO score and suggests improvements.
Spell-checks your content and detects grammatical errors.
To Wrap Up
After learning about the importance of plagiarism checker plugins, you might be wondering which one is best for you. If you are looking for a plugin that is a jack of all trades, check out Plagiarism Checker Pro.
However, Plagiarism Auto-Check is a good choice if you want something simple to use. When looking for a plugin that is simple, yet packs a powerful punch in SEO-related work, try out PrePost SEO.
Frequently asked questions
Can Turnitin detect Prepostseo?
Turnitin can't read paraphrasing, so the bottom line is. The Prepostseo Paraphrasing Tool was used to paraphrase various files to further verify our assumptions. The results were consistent.
How can I create a plagiarism checker website?
The user can upload documents online via a web page.
Get rid of random phrases from the document.
Simply look for random phrases in Google.
Click on the top of Google's search results for each phrase to find your content.
Compare the contents of the submitted file with each of the scraped results.
How do I copy and paste without plagiarizing?
The use of quotes can help avoid Copy and Paste plagiarism. Block quotations are available if you have more than four typed lines in your quote. Block quotations are indented from the main body of a page.
Is Turnitin better than Grammarly?
Grammarly is more comprehensive and Turnitin is primarily focused on plagiarism detection, and Grammarly provides an all-around writing assistant. It is a lot better than Grammarly, but Grammarly has a better grammar checker and spell checker, and is more accessible.
Is Duplichecker plagiarism checker accurate?
Although Duplichecker is useful for small businesses or sites that do not contain very much content, it isn't very accurate. Many larger corporations, or those who pay for content, prefer Copyscape.
Is Prepostseo a good plagiarism checker?
Turnitin works better than it. In addition to the student's archived thesis, the plagiarism checker scans online-available data on search engines. Using an advanced algorithm, our plagiarism detector can find copied or paraphrased content. The site provides a link to plagiarism when it locates it.
What is the most effective plagiarism checker?
According to our in-depth research, Scribber is the most reliable plagiarism checker. Often free plagiarism checkers fail to detect plagiarism or flag text as plagiarism. Use advanced database software to check for matches between your text and existing texts in case of plagiarism.
Does WordPress check for plagiarism?
Check for plagiarism in your content with this WordPress plugin right in your dashboard. Keep a track of the content so your editors, writers, and contributors are able to check it for plagiarism.
Which is best free plagiarism checker?
| Plagiarism checker | Overall score | Limitations |
| --- | --- | --- |
| 1. Scribbr | 4.7 | No full report in the free version |
| 2. Quetext | 3.3 | Trial of 1 scan (2,500 words) |
| 3. Grammarly | 3.2 | "Free" version gives no information |
| 4. Unicheck | 3.0 | 200-word trial |
Can Turnitin detect QuillBot?
Turnitin cannot detect QuillBot. Turnitin's algorithms don't detect paraphrasing very well. There are similar grammatical patterns, phrases, and sentence structures instead. Using QuillBot paraphrases content creates a unique look and it makes it difficult for Turnitin to detect matching text.
Which plagiarism checker is similar to Turnitin?
Everybody can benefit from Viper, since it is an affordable, free alternative to turnitin. Students, teachers, businessmen, and individuals can use Viper to detect, monitor, and reduce plagiarism in their documents. Viper works much like Turnitin, the well-known plagiarism checker used by many universities.
How can I check a website for plagiarism?
Dupli Checker. Free plagiarism detection software is one of the best on the Internet.
Copyleaks
PaperRater
Plagiarisma
Plagiarism Checker
Plagium
PlagScan
PlagTracker
What are the five examples of plagiarism?
I am paraphrasing a source incorrectly, such as keeping text too close to the original.
I forgot to quote the source of an idea.
Copying a Wikipedia article into an assignment.
Citing a source without including a citation.
Is there a free plagiarism checker?
Grammarly's plagiarism checker can detect plagiarism from billions of web pages as well as ProQuest's academic databases. Let us check plagiarism to determine whether your text contains duplicate content.
Can I trust Duplichecker?
95% to 100% success rate is achieved. Thirteen tests were performed at the same time to determine Duplichecker's plagiarism detection rate. Copy and paste the 100-word paragraph from a Google, Yahoo, and Bing article into a 1,400-word unique article.