Plagiarism isn't just something academic. Likewise, plagiarism can occur in the professional world, whether it is in a blog post or a report. Your business should be able to avoid plagiarism at work.
Professional plagiarism is more common than you might think. Business plagiarism is common, but it remains unethical. There are several examples in many industries.
Journalists have removed paragraphs from other reporters' work without acknowledging the source or presenting other people's insight or research as their own.
In this article, we will discuss plagiarism in business and its effects.
What is Plagiarism?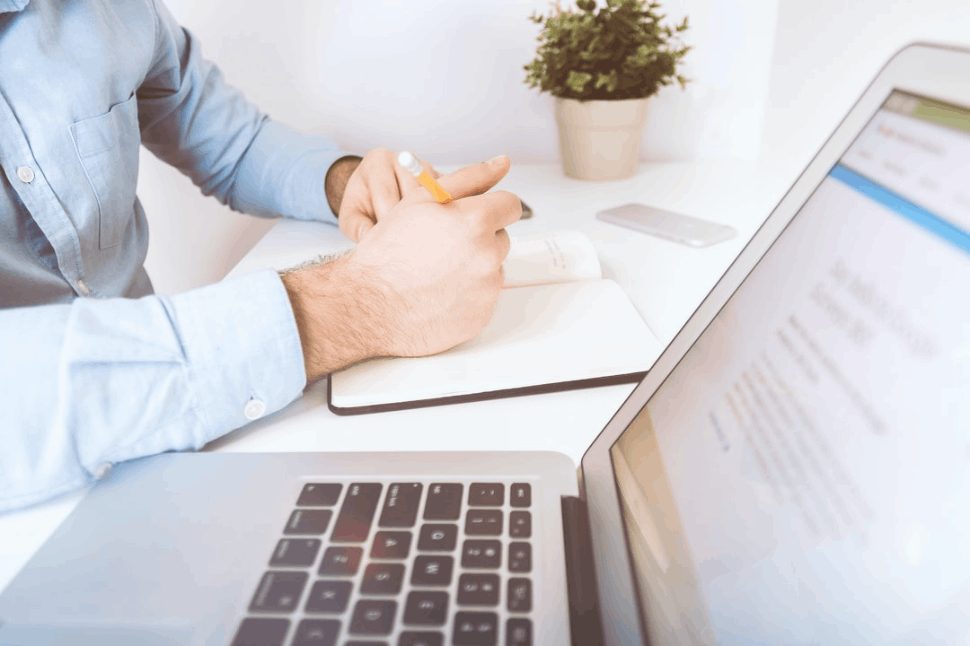 Plagiarism is when you present someone else's work as your own original work without appropriate acknowledgment of the author or the source. Additionally, it is possible to copy or paste from sources without proper acknowledgment.
Plagiarism is a student misconduct and a breach of academic integrity. Plagiarism can take many forms, but the university has systems in place to monitor (for example, Turnitin) and act upon plagiarism in students' work.
On the other hand, most businesses don't use Turnitin, and they don't even use any plagiarism detection tools at all. This makes plagiarism more prevalent in the professional world.
Plagiarism In Business
Spending money, time, and effort on your site are useless if you don't create extraordinary and unique content. Some people even steal content from other websites, which is unethical.
It is unfortunate that content theft has become very common today.
Google sees plagiarism when a user copies the same data from another writer and posts it on their website.
Also, Google will devalue your page, and its ranking will be lowered. What does that mean? Well, if your business appeared on the first page before, now it's going to appear on the second page. The search engine may penalize you if you find out that a line has been copied from other sources.
Furthermore, it will have a very negative impact on the audience. Your content and audience will be more valuable to Google.
Having limited time, content writers, bloggers, and students often draft articles hurriedly. By doing this, they paraphrase the original content of others to trick plagiarism detectors. While it may work, it doesn't change the fact that it is still plagiarism!
How to Avoid Plagiarism In Business?
Here are a couple of things you can do to avoid plagiarism in your own work.
Make no presentation of anything you haven't created yourself.
Keep track of where you can find your information, so you can cite it.
Use correct citations to give credit to your work. If you have difficulty citing, you should use one of the resources available, so you can learn how to do it.
Look at what your group has contributed to your group. You may still have responsibility if a group member plagiarized.
Use a plagiarism detector before posting your article on the Internet.
Frequently asked questions
What is plagiarism in business?
Plagiarism is presenting someone else's work or ideas as your own without their consent, or by incorporating them into your work without full acknowledgment. This will apply to all published and unpublished material, whether it is written, printed or electronic.
What are the consequences of plagiarism 100 words?
Even if you are not breaking the law, plagiarism can seriously impact your academic career. The exact consequences of plagiarism vary from institution to institution, but they are common: lower grades, failure of courses automatically, academic suspension or probation, and even expulsion.
Why is plagiarism important in business?
Your brand's reputation can greatly be affected by plagiarism. The only way to gain a reputation in fast-paced and competitive markets is to offer genuine information about the services and products you offer.
Why is plagiarism an important issue?
Creating a paper that is flagged as plagiarism will cost you significantly in research writing if you fail to avoid it. Students may suffer a failing grade, and professionals may suffer from negative reputation and credibility implications.
How can business research prevent plagiarism?
Keeping track of the sources you use for your research.
Citing sources or paraphrasing (and adding your own ideas).
Citing the author's original text and your reference list.
Get a plagiarism checker before you submit.
Why is avoiding plagiarism important?
Writers must avoid plagiarism because it compromises their integrity. Your mentors and peers may not be able to appreciate your work, so it might cost you valuable professional referrals and career advancement. If you are still in school, plagiarism may lead to lost funds and leadership roles.
What are the consequences for plagiarism in a professional setting?
A prison sentence (for severe copyright violations).
Professional credibility loss
Licenses or degrees that belong to a profession may be revoked.
A fire may appear.
Career prospects in the future might be damaged.
We may suspend our pay.
What are the disadvantages of plagiarism?
Monetary Repercussions
Legal Repercussions
Destroyed Student Reputation. Students can be suspended or excluded for plagiarism charges.
Destroyed Professional Reputation
Related Articles
Plagiarized Research
Destroyed Academic Reputation
How can you avoid plagiarism when writing a business report?
Do not include complete and accurate citation information on your sources within your text or on your Works Cited page.
Do not use direct quotations incorrectly, or copy large portions of someone else's work.
What is plagiarism and its consequences?
Plagiarism is the practice of intellectual theft. Feelings that other people have expressed can be used in your work without reference to them. The act of taking credit for someone else's work goes against the rules of academia. Indeed, quotations are not banned, quite the opposite is true. There must be a name to this author.
What are the five examples of plagiarism?
Copy and paste Wikipedia articles into an assignment body.
Paraphrasing a source incorrectly, such as maintaining wording too close to the original.
Citing a source without including a citation.
Acknowledging the source of an idea.
What happens if you plagiarize in the workplace?
A workplace plagiarism may also result in legal consequences. If they don't comply with the author's law or URL, the result could be any kind of lawsuit. This act is considered a criminal offense. An individual can be imprisoned or expelled from their job in severe cases.
What are the 4 types of plagiarism?
Mosaic Plagiarism
Self Plagiarism
Direct Plagiarism. Plagiarism is the word-for-word transcription of something else's work, without attribution and without quotation marks.
Accidental Plagiarism