If you're wondering how to remove plagiarism from your writing, you're in luck. This article explores the detail.
Many writers and students realize they have to clean out their content to make it unique and successful. Finding and removing plagiarism from writing isn't an easy task.
Often people are in the run to complete a task before the deadline, and they end up with plagiarized work. It will not only question your credibility as a writer but also hamper the performance of your content if it's for online use.
This article provides some tips that can help you remove plagiarism from your content.
What Is Plagiarism?
Plagiarism is the practice of appropriating or using the words or ideas of another as your own without proper attribution. It is a form of intellectual property infringement and academic dishonesty. Plagiarism is often intentional, but it can be accidental as well.
A writer may decide to add references after completing the work and later forget to cite them. Though it is a careless mistake, that would still be considered plagiarism as they are passing someone else's work as their own. Even if there is no dishonest intent, plagiarism is still illegal.
Why Do You Need to Remove Plagiarism?
Plagiarism can do serious damage to an author's credibility and livelihood. In the modern era, plagiarism is a crime punishable by copyright infringement and damages.
Regardless of how well you write, plagiarism can destroy your reputation. It makes it significantly harder to get published. In some cases, it could even get you kicked out of school and work. So it's important to take steps to ensure you avoid plagiarism and find ways to detect and stop it in the future.
A good solution would be to run your work through a plagiarism checker. This tool will check the sentences and phrases of your text to match them with Google search results to find the original sources. It then flags the plagiarized sentences, providing a report with the percentage of plagiarized content.
Does Plagiarism Affect SEO?
Yes, any content that is plagiarized will not have good SEO performance. Plagiarized content found in search engines will be a link away from bringing customers to your site. It could lower the rankings of your pages on the search engine results page. As a result, it becomes difficult for your content to outrank the article that is affiliated with it.
Your content should be meaningful and comprehensive first. Most importantly, it should be relevant to your business and reader. Making sure that you are using unique content will increase your SEO performance and attract visitors to the website.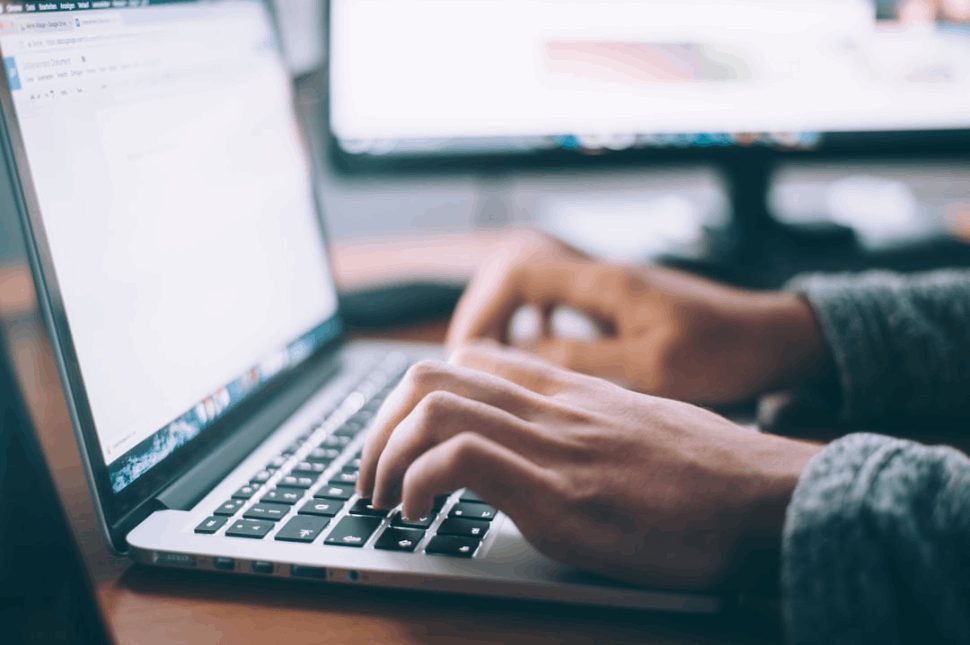 Why is removing plagiarism important for marketers?
The content industry is dynamic. It is necessary for marketing managers to stay on top of plagiarism. Top content marketers know that plagiarism can cause a lot of damage to their company. And if just the smallest bit of plagiarism is allowed to happen, it can lead to severe consequences. The content can be stolen, and the company will lose out on making money. Therefore, companies must act quickly to avoid plagiarism in all their content.
Tips to Avoid Plagiarism in Your Content
When writing an academic paper, you build on the work of others and gather information and evidence from a variety of trustworthy sources. You must correctly include these sources in your essay to avoid plagiarism. Plagiarism can happen during the writing process, but it can be avoided with the following tips.
Keep track of the sources you use when researching for information
Paraphrase or quote content from the sources you gathered while incorporating your own ideas.
Use an in-text citation and a reference list to credit the original author of the sources you have used.
Run your work through a plagiarism checker before you submit it.
Even unintentional plagiarism can have major ramifications, so be mindful about how you incorporate sources into your writing.
To Wrap Up
If you are guilty of plagiarism, you must remove the plagiarized work and replace it with unique content. The same is true for people who find your plagiarism; they will penalize your content and question its quality.
Improving your writing quality is necessary, no matter what you are producing.
There are a few techniques to ensure that your content is original and that it does not appear elsewhere on the internet. This article provides some valuable tips to avoid and remove plagiarism in your writing during the process.
Frequently asked questions
How do you rewrite a paragraph without plagiarism?
Summarize. Use summaries of your sources rather than paraphrasing an individual sentence.
Keep Your Source Text.
Use Synonyms
Change Word Forms
Change the sentence structure.
Change the forms of statistics.
How can we reduce plagiarism in your writing?
Don't just copy. Please describe other people's ideas or results (using references) and their relevance to your argument in your writing, rather than simply copying what you've read.
Sources of information are available.
Style your own
Keep a good note.
Use quotation marks
How do I write a paper without plagiarism?
Paraphrase your content. Copy and paste the text verbatim from the reference paper.
Use Quotations
Cite your sources – Find out what is appropriate and what is not needed.
Keep records of your sources in a backup.
Use plagiarism checkers
How can I clear my plagiarism for free?
The plagiarism changer tool is a free tool from SEOMagnifier that allows you to detect plagiarism and remove it from your content. Use this tool to rewrite your web pages' content using powerful AI algorithms.
What is the best plagiarism remover?
Enago Plagiarism Checker. Ping-Tiger plagiarism checker by Enago, powered by Turnitin, is a cost-effective tool for quick, comprehensive, and reliable plagiarism checking, especially for students and researchers.
Grammarly
Duplichecker
ProWritingAid
Is it possible to remove plagiarism?
There are no magic ways to remove plagiarism. Phoning your own words and sentences is the best way to avoid plagiarism. If you are expressing someone else's ideas, you should always cite that individual. You should always use plagiarism tools to ensure your article is original.
How many percentage plagiarism is acceptable?
According to the convention, a text similarity of less than 15% is acceptable by the journals and a similarity compared to >25% is considered a high percentage of plagiarism. Not more than 25%. Accurate guidelines are not present about how much plagiarism is acceptable in a new manuscript.
Does Grammarly remove plagiarism?
Plagiarism, even unintentional plagiarism, has serious consequences. Grammarly Premium's plagiarism checker can help you identify paragraphs and sentences that may need citations. You can check your text now. Grammarly detects plagiarism inside your text and checks for other writing mistakes.
What are 5 ways to avoid plagiarism?
1 Cite your source
2 Include quotations
3 Paraphrase
Provide your own idea.
Check plagiarism for your paper before you publish it.
How do you paraphrase to avoid plagiarism?
Paraphrasing: Put aside the original text. Let's wait a couple minutes; maybe even do another brief activity to distract the mind. Try to explain the author's main idea in your own words without looking at the original text. Make two or three possible restates of the original text.
Which app is best for removing plagiarism?
Grammarly. Grammarly is a powerful app that helps avoid plagiarism, grammatical errors, and spelling mistakes.
Paperrater
DupliChecker
Plagium
CopyLeaks
Prepostseo
What are the 7 ways you can avoid plagiarism?
Do your own work. If you have problems understanding an assignment, talk to your professor.
Make sure you are 100% careful when you take notes.
Consult your sources carefully.
Understand good paraphrasing
Don't be a procrastinator with your research and assignments. Research takes time.
What can students do to avoid plagiarism?
Clearly define plagiarism
Committing plagiarism
Cite examples for appropriate citation.
Create original assignments
Require rough drafts
Students should submit electronic copies of their drafts to Turnitin.com.