Do you struggle with writing content for your blog or website? Are you looking for a free article rewriter tool to automatically generate unique content? The answer to your question is an AI Rewriter!
This tool will help you create a fresh and competitive article for your website with just a few clicks!
What Is an AI Rewriter?
This is an AI-powered tool that generates content, typically articles, in the style of a text you provide.
This tool will take any article, no matter how simple or complex, and provide an SEO-friendly 'rewritten' copy. It also makes sure your writing is free of plagiarism.
Rewriting articles can be accomplished with spinning techniques that change the structure of content without changing its context. It involves using synonyms, spinning words, and altering sentence formation to create a fresh piece of content with similar information.
How Does an AI Rewriter Work?
An AI Rewriter is a tool that takes text, articles, or blog posts and alters it. This makes the content unique enough to have a brand-new meaning.
This tool uses a synonyms database or a built-in synonyms network to function. It replaces words, phrases, and sentences to create unique content. It allows you to write articles, spin content, and reduce time-consuming work in seconds.
As a result, the article becomes more appealing because they just reworded it in a more compelling manner.
At the outset of this article, it is vital to understand that an AI rewrite is not creating a duplicate of the original article. Instead, you will create a fresh piece that looks and sounds like the original article.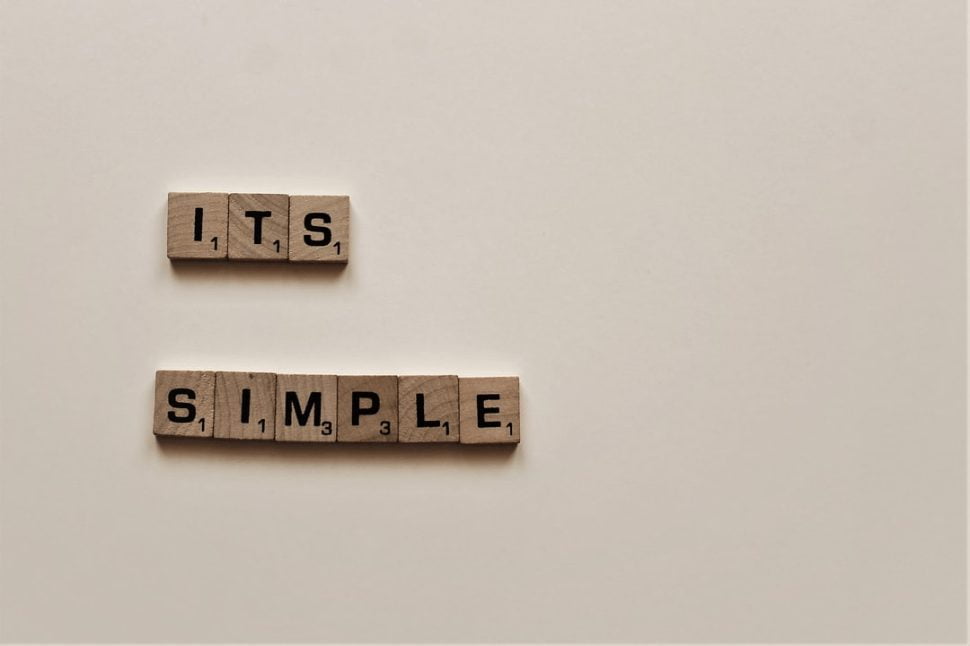 What Is the Importance of a Rewriter?
AI in the writing and blogging market was created to improve the content of readers' written words and speech.
This technology can help those who need content creation and write new articles frequently. It will readily use their sentences and transform them into a unique piece, letting it stand out from other similar ones.
Article rewriting is a process of weaving SEO-optimized text around a basic idea to make it more attractive.
An AI-generated article is an effective way to attract more human readers and sell more products.
Duplicate websites are subject to several penalties by Google. Search engine results rankings will be dropped and indexing will be removed. Article rewriting is helpful to prevent this from happening and improve the SEO of your website.
Who Can Use this Tool?
The AI Rewriter tool can prove to be extremely useful for people across many different industry and fields.
Content marketers who want to create unique and catchy content for their websites. This will help them exceed the expectations of the competition and make an impact in the market.
Additionally, students who are required to produce tons of assignments, notes, and other educational materials regularly can also use this tool.
Research is often supported by second-hand data. But duplication is not allowed while presenting research, and you might lose credibility in the field and in front of the fellows. Therefore, researchers can also find it helpful.
An AI rewriter tool assists researchers and writers avoid plagiarism by delivering fresh content in seconds. They don't have to scratch their heads anymore when using existing information in a new text.
Is AI Writing Good for SEO?
The advent of artificial intelligence technology should help writers in multiple ways. But most of all it should help them write less and produce more quality content.
AI beings have the potential of writing an article faster or more precisely than a human. This impacts SEO, whether it is quality or content generation.
AI Writing is not a danger to SEO; rather, it is meant to gain a better ranking in search engines. It will assist in keyword research, SERP analysis, and content optimization to make your article rank higher.
Hiring a good article writer to save time and avoid mistakes is imperative. An AI writing tool can rewrite the text in a way that looks organized and appears to be a human rewrite without plagiarism risks.
Conclusion
To create a more competitive article that sounds natural and engaging, it is helpful to use an AI Rewriter. These programs work to rewrite articles quickly with a low rate of errors.
Leave the tedious aspects of content creation to experts, the machines.
The most advanced artificial intelligence can manipulate words, sentences, or articles like a human. Never again do you have to worry about plagiarism or the quality of your writing.
Frequently asked questions
How do you rewrite an article in your own words?
How do you make something not plagiarized?
Keep track of the sources you consult in your research so that you don't commit plagiarism. Citing or paraphrasing your sources (and adding your own ideas) Crediting the original author in an in-text citation and in your reference list. To check plagiarism, use a plagiarism checker.
How do I use article rewriter tool?
Simply copy-past the content you want to check and click "rewrite article" in seconds, and it will read your text and come up with a different article and a better look. Likewise, our tool allows users to spin a text multiple times.
What is the best AI rewriter?
Prepostseo. Unlike its predecessor, this paraphrasing tool incorporates artificial intelligence, but it is entirely free unlike other paraphrasenting tools.
Paraphraserio
WordAi
Spinner Chief
Chimp Rewriter
How do I copy and paste without plagiarizing?
Using quotes allows you to avoid Copy and Paste plagiarism. Block quotations can be used if your quote is more than four typed lines. Block quotations are indented from the main body of a page.
What is article Rewriter tool?
Text Spinner (also known as Paraphrase Online) is an automated software tool used to rewrite text (such as a blog post) so that the original message and meaning of the original content remain intact, while the wording is.
How good is spin rewriter?
There are numerous advanced features and functions available in Spin Rewriter, and the software has received excellent reviews since its release. It's a powerful tool that you can use to spin articles automatically.
How do you rewrite an article without plagiarizing online?
Free download of the rephraser on DupliChecker. It is simple to rewrite paragraphs and to make them plagiarism-free without any hassle thanks to its user-friendly interface.
What is the best essay rewriter?
Best Essay Rewriter Tool by SEO Magnifier. Using this tool is free and it provides a wealth of words and phrases that it used to rewrite the content.
Is spun article illegal?
If you wrote the original article and spun it to generate alternate versions, then it is perfectly legal.
Can AI write an article?
In general, using AI to write an article takes less time than writing it manually. No more effort or skills are required than using a Word processor like Google Docs.
Is article Rewriting good for SEO?
Article rewriting for SEO is a fast method to improve search engine optimization and user experience. Here are some possibilities for article rewriting: higher search rankings, lower bounce rates, increasing pages per visit, more social shares and more return visits. I don't think this is too good to be true.
How do you rewrite any content?
Convert a list into a series of individual pieces.
Stack several related posts together to create a single summary post.
A whitepaper or guide.
Revision of an old post for a new audience.
Update old posts with new information.
Is article rewriter legal?
Article Rewriters, are legal? Providing you do not infringe on copyrights, you may use an article rewriter.
Can Jarvis rewrite articles?
Jarvis can write articles that are specific to each tone. You can be witty, funny, serious, conversational, or even sound like American commentator Joe Rogan.