It can be exhausting if you need to regularly produce high-quality content for publishing. Writing unique content on similar ideas without sacrificing quality can sometimes seem impossible. To save time and resources, you need article writer software to generate fresh content and SEO-optimized articles for any purpose. Here's a list of the top 5 AI article writers that can automatically generate quality content and improve your workflow.
What Is an Article Writer Software?
An article writer software is a downloaded program or an online application. It uses sophisticated AI algorithms and technologies to automatically write articles for you.
This software utilizes the power of advanced technologies like artificial intelligence, machine learning frameworks, and natural language processing. As a result, this program can efficiently facilitate the process of content creation and help you write new articles in seconds.
How Does an Article Writer Work?
Once you have decided on the topic or niche of your article, you'd have to enter a few related phrases. This will help the article writer to understand the content you're looking for.
After that, the generator will search its database for articles similar to yours and curate one for you. It analyzes the content to gather the information that aligns with your topic. It spins the text to a human-like quality, presenting you with fully readable content in a couple of seconds.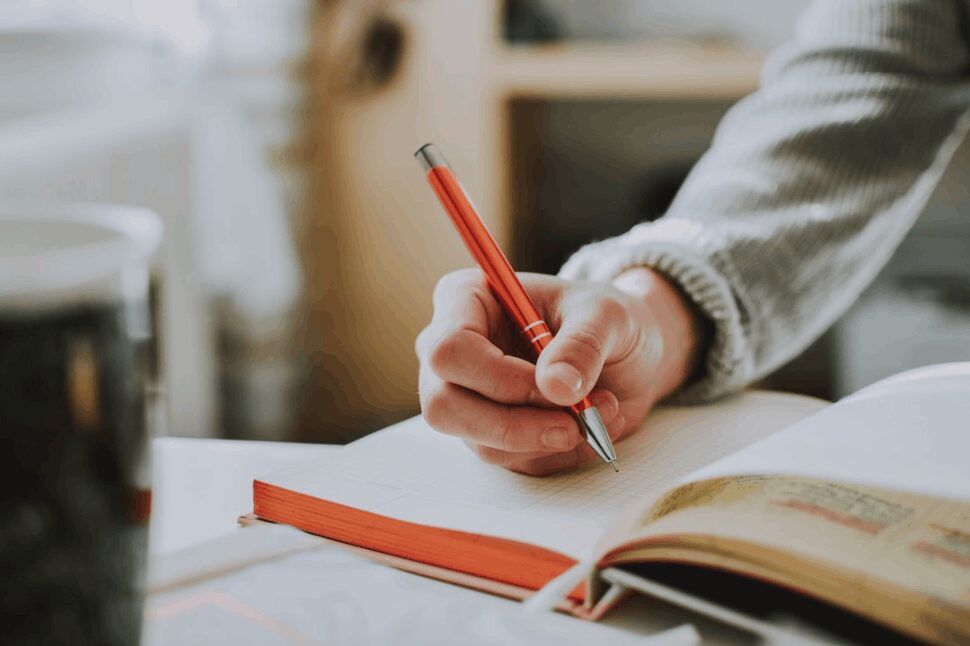 Top 5 Article Writer Software for Better Content
There are many article writing software available in the market today. The technicalities of article writing are being streamlined, which makes it easier for writers. The software methods being developed make it possible to generate more precise content in a shorter period of time. Below are the five most popular article writing software for you.
1. INK
With INK for Chrome, you can summarize individual sentences and paragraphs to generate the most quality content.
For example, the extension can help simplify complex sentences to improve readability. At the same time, you can also expand simple paragraphs to provide more depth. 
Finally, the rewrite function allows you to rephrase sentences. It's also a clever way to beat plagiarism. Wait, there's more!
Thanks to INK's advanced AI, you can generate content that aligns with your goals — whether that means casual or formal. Besides selecting a suitable tone, the INK for Chrome extension also helps with word choice. 
2. Article Forge
Article Forge is a powerful AI writer that produces high-quality, unique, and informative articles within 60 seconds. It allows you to write articles in 7 different languages and can handle a wide range of topics.
All you need to do is type in the relevant keyword of your topic and preferred text length and let it generate content. This software uses deep learning to create impressive SEO-optimized pieces ready for publishing.
Article Forge offers a 5-day free trial to see if it's the perfect fit for you. You can also subscribe to three pricing plans with monthly and yearly billing.
3. Jasper
Jasper is an efficient AI writer GPT-3 software that can be used for generating a wide variety of copywriting content. It allows you to write SEO-focused blog posts, Google Ads, emails, product descriptions, social posts, and video scrips. It enables you to write high-quality content while overcoming writer's block.
The efficient AI technology of this app can curate content 5x faster than a typical human copywriter. Before you generate articles, you get pre-written blog post outlines and introduction paragraphs on specific categories. Jasper can easily convert articles into over 25 languages, helping you write multilingual articles.
Jasper offers you a free trial of 5 days that can be used to generate up to 10,000 words of content. Once you exhaust the 10,000-word limit, you can opt for its premium plans.
4. Kafkai
Kafkai is a remarkable AI article writer that harnesses the power of the GPT-2 machine learning model for unique content creation. It requires minimal human involvement in the writing process. This is an ideal choice for SEO experts and affiliate marketers.
This software is a great choice if you need high-quality content within the shortest time. It can expand content from the title or paragraphs. The app covers a wide range of topics from automotive and fashion to relationships, and it continues to learn new niches.
Kafkai offers a three-day free trial version with daily and monthly limits on articles. It also includes numerous paid plans based on requirements.
5. Copysmith
Copysmith is an AI-powered web content generator that lets you generate a plethora of ideas at the click of a button. It uses machine learning to create advertising, taglines, and product descriptions, among other things. It covers over 10 different types of content.
The copy can then be readily organized and edited within the app and shared for easy collaboration. Moreover, the AI learns from your usage, analyzes your preference, and suggests content accordingly. This tool is an ideal option for e-commerce.
Copysmith comes with a free version that allows the first 100 generations for free. However, it has extensive subscription tiers, including Starter, Early Adopter/Professional, and Enterprise.
To Wrap Up
If you're a blogger or content writer, you know the daunting process of generating unique content regularly. There are numerous article writers available online with varied features.
These innovative AI-powered tools will automatically produce high-quality SEO-optimized articles in seconds, ready for publishing. This article curated a list of the top five article writer software with detailed explanations to let you make an informed decision.
Frequently asked questions
Which app is used to write articles?
| | Ideal For | Platforms Available |
| --- | --- | --- |
| Google Docs | Best Free Writing App | Android iOS |
| Grammarly | Best Writing App for Emails & Short-Form | Android iOS |
| Final Draft | Best Writing App for Screenwriters | iOS |
| Novlr | Best Writing App for Productivity | Android iOS |
What software does Stephen King write with?
Answer: Stephen King uses MS Word for books and the final draft for screenplays.
What is a writing software?
Evernote
Freedom
Google Docs. Collaboration tool Google Docs.
Novel Factory
ProWritingAid
Grammarly
Scrivener. Use Scrivener to organize your books.
Hemingway Editor
Is AI writing free?
Then try AI Writer for free. You enter a headline, and it will scrape the web to collect relevant information with the AI text generator.
What software do most writers use?
Grammar Writing Software. Grammarly. Hemingway Editor. ProWritingAid.
Paid Writing Software. NovelPad. Scrivener. Plottr. Atticus. Microsoft Word.
Free Writing Software. Google Docs. Notion. Evernote. Open Office.
Distraction-Free Productivity Software. Freedom App. FocusWriter. PauseFor.
Which software is best for content writing?
| Planning | Drafting | Editing |
| --- | --- | --- |
| 1. Answer the Public | 10. Google Docs | 11. Grammarly |
| 2. Google Trends | 11. Ilys | 17. Thesaurus.com |
| 3. Hubspot's Blog Topic Generator | 12. Coschedule Headline Analyzer | 18. StackEdit |
| 4. Portent's Content Idea Generator | 13. TitleCase | 19. Yoast |
Where can I write my articles?
storifycom
goarticlesinfo
articlebizcom
sitesgooglecom
githubcom
iSnarecom
tumblrcom
quoracom
Is ShortlyAI plagiarized?
In some instances, plagiarism is possible when using an AI copywriter such as ShortlyAI. However, you can protect yourself by checking for duplicate work before posting with applications such as Turnitin, Grammarly, Plagiarism Checker X, and others. GPT-3, however, is unlikely to result in plagiarism.
What is the best AI article writer?
Power users should know when they see Jasper.
Best for Copywriting: CopyAI.
"The Best for Beginners" list.
This is a great app for proofreading, plagiarism checking, and citations.
SEO Writer: Best for Surfers.
The Scalenut all-in-one for SEO and AI commands.
Grammarly: The Best Grammar Assistant.
What can I use for content writing?
ProWritingAid. ProWritingAid is one of the most advanced content writing tools that you can use to become a better writer.
Surfer
CoSchedule Headline Analyzer
Grammarly
Thesaurus
Template for HubSpot's blog.
Copyscape
YoastSEO
What software does JK Rowling use?
Scrivener and OmniOutliner are apps I use to plan and write novels. I am not fond of Microsoft Word.
Can AI write an article?
AI: Most of the time, it takes less time to write an article than it does to write it manually. It requires no more effort or skill than using a word processor like Google Docs.
Which software is best for articles?
SEO Content Machine.. SEO Content Manager is the best article generator software for anyone who needs high-quality content that ranks well on Google.. Affiliate marketers and bloggers love it because of the abundance of features it has and the surprisingly good results it gives.
How do I start content writing?
First, start building a portfolio. There is a need to build credibility before you start earning anything.
Creating social proof: step two.
Build authority with a blog step 3.
Make a pitch in step 4.
Continue with step 6: Join Facebook groups and communities.
Join content platforms in step 9.
Is there any tool for content writing?
ProWritingAid ProWriterAidic is a great content writer and allows you to write without errors. This AI-powered writing assistant offers real-time editing options, helping you write better content in less time. Grammarly checks your article for grammar, spelling, style, and other writing errors.