Do you want to rewrite an essay to sound unique? Don't fret! An online essay reworder can modify any text into something unique and effective!
What Is an Essay Reworder?
An essay reworder is an online rewriting tool to write plagiarism-free content. It's simply a rewording and rewriting tool that allows an author to rephrase their intended material.
Its working principle is simple yet effective. The generator alters the sentence wording by picking up synonyms and slightly modifying grammatical structures.
This tool is very effective for essay writing. It offers an quick way to sort information and write. As a result, rewording can ease the tedious task of rewriting essays and delivering a unique perspective on your content.
Be that as it may, these AI-powered tools are far from perfect.
Indeed, text from some essay reworder can also be repetitive and often have no structure to improve readability. This is especially true for rewording tools that rely on sub-par language models to work.
That brings us to the next question: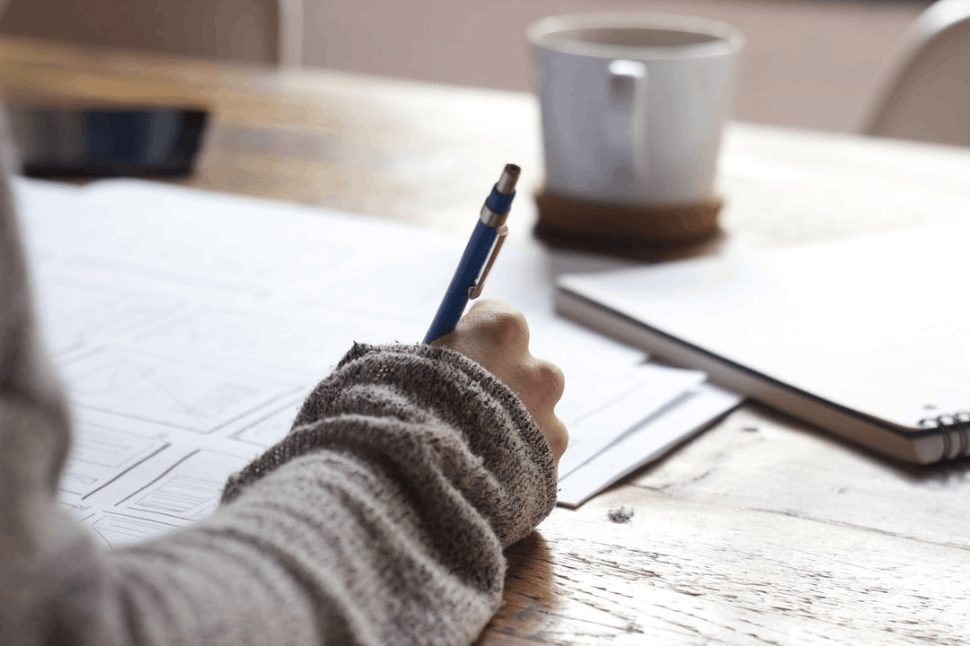 What Is the Mechanism of a Rewording Tool?
A rewording tool is an AI-based solution that takes in content identifies similarities and replaces the text with a new, modified version. The mechanism of this tool is computer-based linguistics and pattern recognition. It does this by comparing not only content but also grammar, lexicon, and style.
When you're having trouble writing an assignment, and you can't figure out what to write next, turn to a rewording tool.
Writing an essay should not be an exercise in writing natural-sounding sentences. It should be an exercise in writing unique sentences with well-crafted content. This is where an efficient rewrite tool can help.
You can paste your original text on a rewording tool, and it will process your content through different algorithms. It will then extract a list of synonyms that can be used to paraphrase your writing.
Moreover, a rewording tool will help you avoid plagiarism by generating fresh content for better results and engagement.
Why & When Do You Need to Reword Your Essay?
Effective content writing is not necessarily easy. It takes a lot of hard work and intense focus to produce a piece of work that wins.
Rewording a piece of content will improve your reading comprehension. You will also understand the material better when rewriting someone else's ideas using other words.
This will help you expand your vocabulary. You can learn a lot about synonyms while you're making your text unique.
If the initial source is too wordy and difficult to comprehend, you can easily shorten the original text and make reading easier.
When you rephrase a paragraph, you can simplify it and eliminate unnecessary details. Several reasons exist for rewriting, which can range from updating website content to summarizing or changing the sentence structure.
Rewriting offers you a great deal of freedom to avoid plagiarism.
Who Can Use an Essay Reworder?
Students, writers, researchers, bloggers, and others who need to write frequently can use such a rewriting tool.
This tool is not necessarily limited to a particular category. Anyone can use the tool to edit or revise a research paper, articles, or essays.
As a student, you may be able to rewrite and improve your academic paper. As a result of the large number of assignments that students face, this reworder was designed to help students manage their work.
Any professional writer knows what it feels like to sit in front of a blank page without knowing how to begin. Your task of being a writer is challenging, but you have to consider so many factors to be creative.
You may need that little extra motivation to get inspired and let the words flow into your pages. For example, you can paraphrase previous works to find new exciting ideas and phrases.
Using an essay rewording tool can help you focus on the work that matters.
Conclusion
A Reworder can take your essay and transform it into something different, unique, and effective that will deliver a coherent message. It will resonate with your reader and impact them, which will ultimately bring you the outcome you want.
It will provide you with the assistance you require to reword and polish your paper into a masterpiece.
If you need to change the overall tone of an already written content without sounding repetitive, an AI rewording tool will be a savior.
Frequently asked questions
What makes an effective sentence?
The qualities of effective sentences are correctness, unity, clarity, coherence, and emphasis (Wang, 2003). that is, correctness. Thus, they can avoid making incomplete sentences and making grammatical errors.
What are writing skills?
Writing skills are specific abilities that enable writers to process their ideas. To communicate and mentally interact with the message in words. Some different definitions of writing can be explained by some different people. linguists. A larger activity, where the focus is on writing, is part of writing.
What are the two as of effective writing?
The Accurate and Affirmative.
What are the goals of strong effective writing?
Goals should meet three criteria in order to be effective: They should be measurable, meaningful, and attainable. Measurable. A lot of writers begin with "qualitative" goals: They want to be "good" writers, "better" writers or "successful" writers.
What is effective writing communication?
Written communication is meant to capture the attention of your reader and convey your point clearly. As a writer, you are helping the reader understand your perspective on a subject.
What does it mean to write effectively?
It is important for a writer to write clearly and accurately. If you are writing a paper, try to get your ideas across in such a manner that the audience can understand them effortlessly, unambiguously, and quickly.
How do you write an effective writing?
Best Writing Habits
Organize and argue. Creating compelling arguments and using evidence is the element of good writing.
Be concise
Put your point down here.
Write with force
Reading a book
Revise and rewrite
Avoid common errors
Why is effective writing important?
Having improved your writing helps you become a better communicator overall, as well as improving your reading ability, which is another essential skill for your job. Having the ability to write a well-crafted application, resume, and cover letter is the first step to finding a job.
What is effective writing essay?
An essay that is well done incorporates all the elements of writing in a way that allows the reader to understand the writer's message, and accept or reject the writer.
What are features of effective writing?
Following is a brief description of five qualities of good writing: focus, development, unity, coherence, and correctness. Academic and expository writing is particularly important to the qualities described here.