The best article writer is the one that produces the best work. That's why there is a need for a tool that will identify problems, rewrite them, and make articles more engaging.
What Is Article Rewriting?
Article rewriting allows you to express information in a new way. Rewriting an article means replacing words, phrases, sentences, or even whole paragraphs to make it appear unique and engaging.
Changing every suitable word to make it unique while keeping the main idea of the topic the same is frustrating. An article rewriter can make a difference in eliminating this difficulty.
An article rewriter allows you to produce hundreds of fresh content pieces without spending any money and significantly improve your website's SEO.
How Does an Article Rewriter Work?
An article rewriter helps you rewrite articles automatically. With an article rewriter, you don't have to worry about rewriting, grammar, spelling, and plagiarism for you or your clients. You just need to focus on writing with proper grammar and quality.
Rewrites are either built-in or add-on features of AI writing software. An article rewriter will scan your content for words you can replace with synonyms. These words are highlighted in bold and colorful texts, so the text that replaces them is highlighted.
We all know that plagiarism can ruin the credibility of our careers and websites, even if it is made unintentionally or accidentally. If you found some of your text is plagiarized, you may opt for the best article rewriter to make your content plagiarism-free.
Duplicated content causes several penalties from Google, such as downfalls on search engine result pages and removing indexing from search results in worst-case scenarios. However, an article rewriter can prevent this and improve your website's SEO.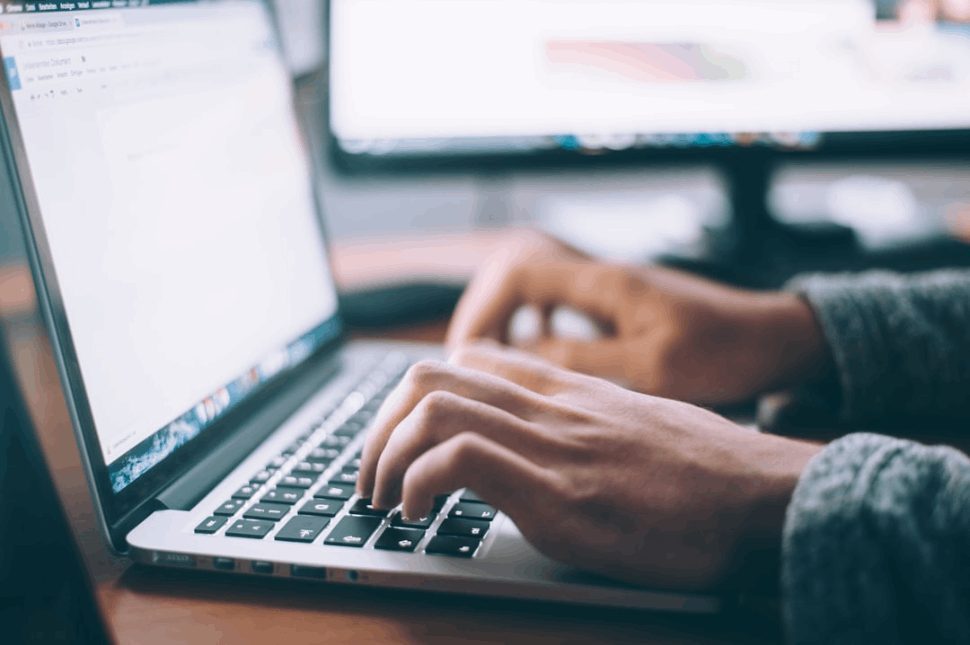 Why Should You Consider Using an Article Rewriter
Article rewriting can be used for many different purposes, but there is one reason why you should always keep it in mind. There is always something that needs to be revised. T
he article rewriting tool will create a fresh piece from the one you have read, but this is not where changes end. The rewriting will also consider all the edits you have made and use them to create a new and improved article.
Article rewriting tool don't just rewrite your articles; they make them better. AI technologies provide an algorithm for organic, natural text optimized and optimized for search engines.
Search engines will pick your article up, giving you and your company immediate visibility and feedback for your article's content and word choice. Furthermore, this process will eliminate the need to hire an article writer, saving you time and costs.
Many people consider rewriting and paraphrasing the same thing, but it's not!
Let's take a look at the difference between the two.
Difference Between Rewrite and Paraphrase
A rewriting tool completely rewrites a text using different words to make it sound different. It ultimately retains the original information and the intended meaning behind the content.
A paraphrasing tool replaces words with synonyms and rearranges the information with parts that aren't relevant.
If you ask which one is better – it all depends on the type of content you need. Once you understand these ideas, it will be easy to remember when paraphrasing is required and when to rewrite it!
If you want previous content rewritten uniquely without deleting any part of the original information, then rewriting is the way. However, if you need to share the same information by highlighting only the important details, then paraphrasing is preferable.
Wrapping Up
Rewriting is the process of rapidly transforming text, such as a story, into something more compelling, simpler, and more significant by utilizing AI.
Our AI-powered INK Pro editor can help users produce simple-to-read blogs and articles that can provide insight into an information segment. It will also help you rewrite content free of plagiarism.
Before writing an article, identify your audience and understand what they expect to learn from it. When you rewrite content online, make sure that your reader and Google love your content.
Frequently asked questions
How do I use article rewriter tool?
Just copy-paste the content you want to check, click on "rewrite article" and it will read your text and come up with a different and more readable article in a few seconds. We then allow the user to spin a text multiple times if they wish.
Are AI Writers any good?
Shortly AI is a highly-recommended AI tool for long-form content writing. Their command-based writing tool makes it very easy to write content, such as long articles and blog posts.
What is the best AI rewriter?
Prepostseo. Unlike most paraphrasing tools, this paraphrastat tool incorporates artificial intelligence, but it is totally free of charge.
Paraphraserio
WordAi
Spinner Chief
Chimp Rewriter
How do I copy and paste without plagiarizing?
Citations can help you avoid Copy and Paste plagiarism. Block quotations can be used in case your quote needs more than four lines. Block quotations are indented from the main body of a page.
How do you rewrite an article without plagiarizing online?
Free rephraser of DupliChecker. Easy-to-use, intuitive interface allows you to quickly rewrite paragraphs and make them plagiarism-free.
What is the best essay rewriter?
SEO Magnifier's Best Essay Rewriter Tool is a tool for rewriting essay and sentence files. There is a rich database of words and phrases that the tool used to rewrite the content.
How does AI write content?
AI can draft sentences and paragraphs that editors can review and post. From OpenAI, a common new model is the Generative Pre-Trained Transformer (GPT-3) released in 2020. Deep learning is used to create human language with GPT-3.
Can AI write an article?
Use of AI to write articles. The process requires only minimal effort and skill.
How do you reword not plagiarize?
Synonyms can be used for all words that are not generic.
Provide a new structure to the sentence.
Voices can be turned from active to passive and vice versa.
Subsequently, change clauses to phrases.
Modify parts of speech.
How do you rewrite an article?
Make a list into a series of individual pieces.
Separate the related posts and combine them into a single post.
Write a guide or whitepaper.
To introduce new audiences, make an old post new.
The old post post should be updated with new information.
Does Grammarly have paraphrasing tool?
Paraphrasing tool that uses artificial intelligence to help writers communicate better. Globally, millions of users believe Grammarly helps them keep their texts, social media posts, and documents simple, error-free, and effective.
Is there an app that can rewrite sentences?
QuillBot, a paraphrasing and summarizing tool, helps millions of students and professionals reduce their writing time by more than half by using state-of-the-art AI to rewrite any sentence, paragraph,.
What are AI content writing tools?
The AI writing software is a type of software that generates content for you. Writing assistants powered by AI are useful for writing articles, novels, blog posts, and other content. These are just a few of the advantages of AW writing tools. The tool of AI writing is just one more tool you can add to your toolbox.
Can Jarvis rewrite articles?
Jarvis can write articles with specific tone-based elements in mind. If you are serious, funny, conversational, or even sound like American commentator Joe Rogan, you can give Jarvis a fair idea what you want to cover.
How good is AI copywriting?
This saves time and time in AI copywriting. Data analysis by these tools can be performed much faster than humans, allowing them to generate full articles quickly. You can also create content online in your sleep with AI copywriting, too.