When was the first time you were taught how to construct a grammatical argument? Most of us learn to construct sentences from simple three-word phrases : I like cats. He eats bread. Music is cool!
Does this sound familiar to you? One of the most basic types of simple sentences, three-word sentences, serves as a building block for constructing more complex sentences. Simple sentences, however, are not invariably three-word sentences.
Here, we'll explain what simple sentences are, the components of a simple sentence, and various methods for creating simple sentences.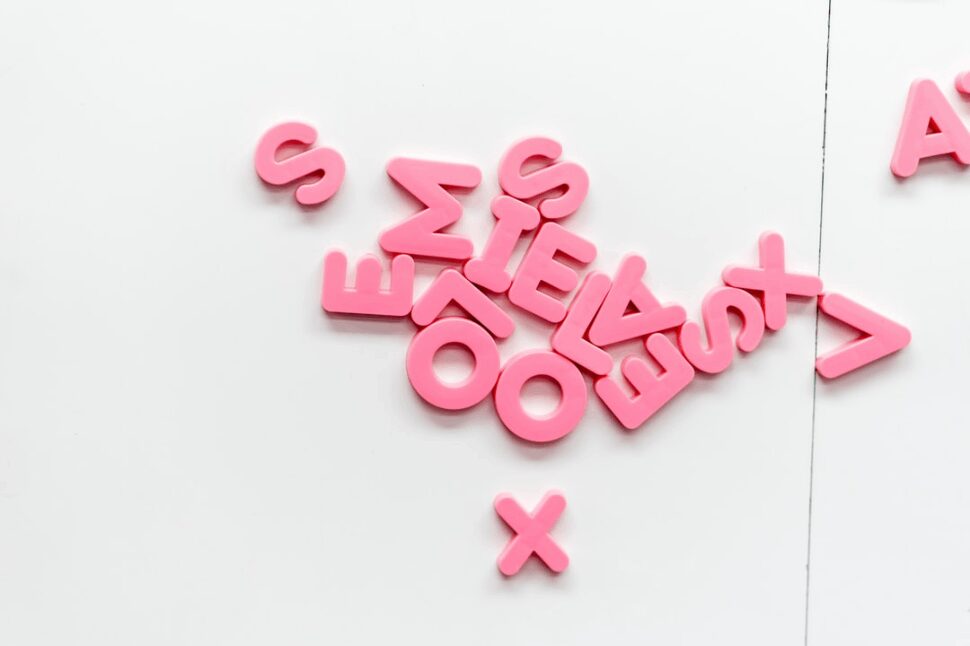 Understanding Simple Sentences
What Exactly are Simple Sentences?
A simple sentence consists of a single clause, or more precisely, an independent clause, with a subject and a predicate.
How do we make the sentence simple? A simple sentence consists of a subject, verb, and object (SVO) and expresses an entire thought; however, as a simple predicate is a single verb or verb phrase, a simple sentence can also consist of just a subject and verb (SV).
Subject + Verb + Object (SVO)
Subject + Verb (SV)
Both of these instances are grammatically correct basic statements, but adding an object clarifies the overall meaning.
Contrary to their name, to make the sentence simple may involve complex concepts. Let's examine using modifiers, compound subjects, and compound subjects and predicates in simple sentences.
What are Modifiers in Simple Sentences?
A modifier is a word or phrase that can be inserted into a simple sentence to provide more context or explanation. Using the short sentence above, let's see how we can modify it.
Using Articles/Adjectives as Modifiers
The thirsty Jude drank a lot of water.
Using Adverbs as Modifiers
The thirsty Jude hurriedly drank a lot of water.
Using Prepositional Phrase as a Modifier
The thirsty Jude hurriedly drank a lot of water after the long-distance walk.
These examples are still simple sentences because each clause stands on its own and says a complete thought.
Helpful Hint: Think about how a modifier changes the sentence's meaning.
Simple Sentences with Compound Subjects
Two or more nouns or pronouns that share the same verb make up a compound subject. Coordinate or correlative conjunctions are used to link them together.
The Use of Coordinate Conjunctions in Compound Subjects
Jude and Julie drank water.
Jude or Julie drank water.
Jude, Julie, and Jack drank water.
The Use of Correlative Conjunctions in Compound Subjects
Both Jude and Julie drank water.
Neither Jude nor Julie drank water
Even though these examples have two or more simple subjects, each is a separate clause that tells a complete thought. Hence, they are still considered simple sentences.
Simple Sentences with Compound Verbs/Predicates
Compound verbs, also known as compound predicates, comprise two or more verbs or predicates that share the same subject.
This can be represented as a subject executing several verbs (simple predicates) or performing multiple complete predicates. Conjunction connects the compound verbs/predicates.
Compound Verbs/Simple Predicates
Jude iced and drank water.
Jude washed and rinsed the cup.
Compound Predicates
Jude drank water and rinsed out the cup.
Jude iced water and washed the cup.
Again, these are all distinct clauses that represent a complete thought. A sentence can be simple even if it contains numerous verbs.
How to Use Simple Sentences
1. SVO Organization
While it is assumed that a simple sentence will contain a subject, verb, and object, this does not always indicate that the subject will be the first word in the phrase.
When we place elements of the predicate at the beginning of the phrase or when we ask a question, the usual SVO organization of a simple sentence changes.
Placing a Part of the Predicate Before the Subject
When the predicate, or verb + object section of the sentence comprises a prepositional phrase or an adverb, it may occur at the beginning of the sentence, followed by a comma. Examine the following examples of standard and altered sentence structures.
Prepositional Phrase:
I completed my house chores after school.
After school, I completed my house chores.
Adverb:
I ran hastily to the market.
Hastily, I ran to the market.
2. Interrogative Sentences
Interrogative sentences are sentences that ask a question, and they are typically simple sentences. The primary verb or a component of the verb phrase may be the starting point for some questions. To illustrate how the verb is used in both a question and a statement, look at the examples below.
Will it work tomorrow?
It will work tomorrow.
Has the election been postponed?
The election has been postponed.
Were you ill today?
You were ill today.
3. Eliminate Disjointed and Choppy Sentences
Remember that the first form of sentence we learn to write are basic simple sentences. Therefore, it is probably safe to say that writing in three- or four-word sentences is not the greatest approach. Too many simple sentences in close proximity can sound disjointed and choppy. Always revise your work to determine where simple statements might be changed to generate more complex writing.
Combine Simple Sentences
If you have written a series of extremely simple sentences, you can likely combine some of them into compound sentences.
Chopped Sentence:
She loves playing table tennis. She first played table tennis in grade 2. She joined the table tennis team in middle school.
Revised Sentence:
She loves table tennis and played in grade 2 before joining the table tennis team in middle school.
4. Use Modifiers
There is nothing wrong with employing simple sentences in your writing; but, you may (and should) utilize modifiers to improve simple sentences whenever possible.
Basic Simple Sentence:
Revised Sentence:
On my vacation to London, I visited Buckingham Palace.
Conclusion
Simple sentences are the easiest way to write clear and concise paragraphs. These sentences are straightforward and make it easier for your reader to understand what you are trying to say.
So it's best to use simple sentences to take away any confusion or complication when writing.
Frequently asked questions
What are 15 simple sentences?
I love eating ice cream.
Every morning she swims.
Cats hate water
Then, how about Paris?
Taking out the trash by my brother.
On Monday, she doesn't study German.
Next Sunday will be your first day.
His work does not include math.
How do you make a sentence?
Subject + Verb + Object word order follows a sentence. (subject) obtained (verb) his degree (object).
What is a simple sentence structure?
Simple. A simple sentence is a single main clause (or independent clause). To be complete, a simple sentence must contain at least one subject and one verb. It is an example that the subject (person) went to the store.
What are the 4 types of simple sentences?
interrogative sentence (question)
declarative sentence (statement)
imperative sentence (command)
exclamative sentence (exclamation)
What are 10 examples of simple sentences?
What is your favorite sport?
I hear my brother talk with loudness.
My car is my vehicle.
We are writing a letter to Emma.
I am purchasing a new pair of shoes.
The day begins early for us.
An officer has become a doctor.
We try to understand.
What is simple sentence English?
A simple sentence is a sentence that contains a subject and a predicate. Simple sentences can be filled with modifiers, compound subject matter, and compound verbs/predicates. Subject + verb + object is the standard arrangement in a simple sentence, or SVO order.
How can make English sentences for beginners?
Subject–Verb
Subject–Verb–Object
Subject–Verb–Adjective
Subject–Verb–Adverb
Subject–Verb–Noun
What are 20 simple sentences?
When the train leaves every morning, it leaves at 18 AM.
She does not use a computer.
The Russian winter is wintery.
It's hard to have children.
Math is not taught by him.
My new pets are so cute to me.
Don't you play tennis?
The water freezes at 0°C.
How can I write a good sentence?
Keep it simple. Long sentences or complex sentences do not necessarily make sentence writing sophisticated.
Use concrete rhetoric
Employ parallelism
Mind your grammar
Properly punctuate
Practice writing
What are 5 examples of simple sentences?
On my way to the bus station, I looked for Mary and Samantha.
In the train waiting, Joe. Here is the "Joe" subject, and there is a verb, "waited.".
Mary and Samantha were at the bus station early, but waited until noon on the bus.
We took the bus with Mary and Samantha.
Long train ride. There is a subject called the train, and a verb is named it.
What is class 3 sentence?
Words that make sense in a sentence. A letter forms a word and a sentence is formed by words. It is always a capital letter in a sentence, and the sentence usually ends in. Usually, a sentence has two parts- Naming and Doing.
How do you write a class 1 sentence?
What is a sentence Class 1?
A sentence is a collection of words that convey a complete idea. There was a split cup. It makes sense.). It is usually a capital letter that begins a sentence and ends with a full stop.
What is a sentence for Class 2?
A sentence is a group of words that make complete sense. A sentence always begins with a capital letter and ends with.
How do you write a 5 sentence paragraph?
An author's paragraph consists of a main idea sentence, three sentences that explain the main idea with explanations, details, facts, and a conclusion.