A reading comprehension software program creates a reading environment that cultivates reading fluency, vocabulary, and background knowledge. This all while helping students develop comprehension skills. 
What Is a Software for Reading Comprehension?
A software for reading comprehension is usually a web-based service to simplify articles. It compares texts and identifies the ideas, words, and structures to help students and adults identify and find the meaning of the text. 
The software uses natural language processing (NLP) to generate a detailed report with textual results as well as a structural understanding.
The software is able to detect complicated structures and passages. It can also identify when a particular person, term, or topic is being used in a text.
Reading comprehension is an art. You have to meet the current standards set out in order for the software to be effective. There are certain aspects to this.
Understanding the primary theme and idea
Clarifying sections in the text that have been confusing
Connecting the text to preceding experience and knowledge
What Is the Best Software or Program for Reading Comprehension?
The INK all-in-one text editor is the best tool to help you! It is equipped with AI to help you understand a specific text and provide software for reading comprehension. The software can improve your understanding by paraphrasing, simplifying, and shortening the text.
With an advanced AI-powered writing assistant, the INK software makes the text easier to understand. AI in educational software has been used primarily in the field of reading and writing. However, it is possible to use this technology even at an adult level.
Readers and writers the world over are using INK AI to improve their reading comprehension skills. The wonder of this software is that it happens in a way that keeps people motivated and alert.
You need not be a student to benefit from reading and writing. Adults can use INK to level up their proficiency in specific reading and writing situations.
Importance of Reading Comprehension Software for Adults
The importance of reading comprehension software for adults is to help them understand and comprehend what they read. Certain software is developed with that purpose in mind. Others tend to have a stronger focus on grammar, vocabulary, and speed reading.
However, its most important purpose is to allow people to focus on their reading and make sure they understand everything.
Reading comprehension is a skill that encompasses reading and understanding what you have read. For many adults, reading comprehension has been a struggle.
Learning this skill is not difficult. Many people think they are not as intelligent when they struggle with reading. It could be that they just have not had as much practice. Many children and adults don't practice reading enough.
Reading programs designed to improve reading comprehension can be an easy way to improve one's reading ability.
Software for reading comprehension for adults is not always easy. However, there are many adult reading comprehension programs that will help you improve your reading skills and make you better at reading comprehension.
Once you have practiced the skill enough, you will be able to understand what you are reading. Many things that make it hard to read other people's writing are the same things that make it hard to understand what is written.
Reading comprehension is, indeed, a fundamental but complex cognitive skill that requires understanding the language used (e.g., vocabulary, grammatical knowledge).
But it also includes cognitive (such as working memory), and metacognitive skills (both for knowledge and control).
For example, comprehending accurately means identifying the main ideas and recurring themes. It also involves deciding whether the information is relevant and evaluating its trustworthiness.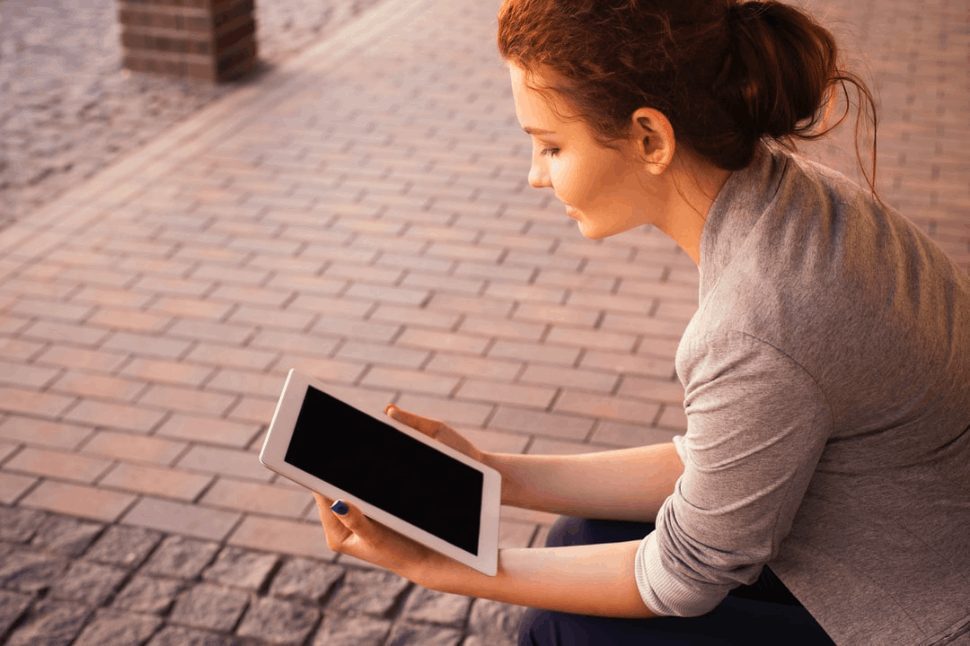 Is an Online Software for Reading Comprehension Efficient?
Most are, but some aren't. Reading comprehension software might not always be as efficient as you like. It is important to take time and think about which software you would like to invest in. But, it is important not to rely too much on this tool.
In today's high-paced world, many people are neglecting the importance of the reading process. The key to excelling in the business world is being able to understand and comprehend a variety of written texts. They can come in the form of news articles, blogs, etc.
The software was created as a way to convert all these texts into different linguistic structures. They can be understood by people who have trouble with reading skills.
Current literature has published studies that have examined the effectiveness of online reading comprehension software products and programs.
This has been done for children and adults who have difficulties with reading comprehension. However, nearly none of them considered programs provided for distance rehabilitation.
Articles published recently in Healthcare Technology & Informatics provide some assistance. They compare the effectiveness of online software for reading comprehension as part of a rehabilitation program to standard reading programs.
Software for Reading Comprehension Wrap Up
Software for reading comprehension can help with your understanding of a text and is helpful for improving your study skills.
The software allows you to better determine what you need to read and focus on. This results in greater success in literature, writing, and other forms of communication.
As the nature of your work changes, the importance of reading comprehension can place a greater emphasis on the software. This is why it is important to understand that software is just a tool, and it is important to learn the skills.
It is important to write a clear text that can be understood by anyone. Use simple language when reading the text. Free tools like INK make the process easier. 
Frequently asked questions
What types of technology could be used to improve reading skills and or increase fluency and comprehension?
A digital TTS book and an audiobook (read by human voices) allow students to hear books read aloud.
What are the main types of reading tools?
Such reading tools include bar code technology, optical character recognition, optical mark readers, and "smart card" technology.
What are the 5 reading techniques?
SQ3R is the most effective reading technique, followed by skimming, scanning, active reading, detailed reading, and structure-proposition-evaluation.
What are the 4 strategies that can improve reading comprehension?
Questioning
Retelling
Predicting
Reviewing prior knowledge
Story Maps
Making Inferences
Visualizing
The main idea and its summarization.
Which is better ABC mouse or Hooked on phonics?
Bottom Line About Content: While both Hooked on Phonics and ABCmouse have good selections of content to teach their material, ABCmously has far more content for kids to explore across several subjects.
What is the most effective comprehension strategy?
Teachers should introduce the seven cognitive strategies that effective readers employ: activating, inferring, monitoring-clarifying, questioning, searching-selecting, summarizing, and visualizing-organizing in order to improve reading.
What is comprehension tool?
Through a variety of visualisations, overviews, cross-references, and visualisation tools, codeprehension tools make it easier to understand and explore existing code bases. Software engineers use them for maintenance, not those during initial development.
What is assistive technology for reading?
Text systems which display and read aloud text on a computer screen, such as text that has been typed by the user, scanned from printed pages (e.g., books or letters), or text that appears on the. This tool may offer a solution for people who struggle with reading and writing.
What is an example of assistive technology for reading?
The use of text-to-speech and audiobooks as aids in reading are both examples of assistive technology.
How do you fix poor reading comprehension?
Read them aloud
Provide books that are relevant.
Developing fluency
Ask the teacher
I recommend that students supplement their class reading.
Read what they're reading.
What is the best reading comprehension program?
Prodigy English. The brand-new Adventure of Prodigy introduces kids to a world filled with adventures, wishes, and ways to master reading and language skills.
Starfall
Epic
Storyline Online
ABCYa
ReadWorks
StoryPlace
Oxford Owl
What are the 5 effective reading strategies?
Summarizing
Activating background knowledge. Research shows that students are better able to comprehend when they are engaged in activities that bridge their old knowledge with the new.
Visualization
Analyzing text structure
Questioning
What are tools or materials that help a reader in understanding texts?
Templates that can aid in reading comprehension include: Character Traits, Fiction Reading Notes, Plot Analysis, Compare and Contrast, and KWL Organizer (KWL is an acronym that describes what students already know, what.
What is the difference between Orton Gillingham and Lindamood Bell?
Among the best-known are those in the Orton-Gillingham (OG) family of programs. In general, Lindamood teaches students to recognize the sounds before they write them, unlike OG, where students make sounds before writing them.