Writing a research paper summary is particularly hard. It is a time-consuming and challenging process. That's why you need a research paper summarizer.
Research Paper Summarizer: An Overview
A summary should be able to give the reader a clear and objective picture of the original text. It should provide only the text's main points without giving examples or details, such as dates, numbers, or statistics.
The benefits of reading summarized research papers are that they make it easier to find information without going through the whole text.
Summarizing a research paper might be challenging, but it doesn't have to be.
A research paper summarizer is a tool that can help you summarize the essentials of your paper into points. This tool focuses on bringing out the main ideas in your article and organizing them effectively.
It also provides you with suggestions on how to improve your writing. The tool works by putting all of the paper's main ideas into a short piece to provide a coherent and well-written article.
A research paper summarizer transforms your content into a readable and comprehensible format. It also provides you with the key points and makes it easy for you to move forward quickly.
How Does The Research Paper Summarizer Work?
The research paper summarizer sums up and analyzes research papers, giving you a brief outline of the critical points. It includes the following:
Summary of the research
An highlight of the main ideas
An outline of related research findings
Detailed analysis
Conclusion
This compact summary is a valuable tool for professors and students alike.
The real secret of this tool is its impact on the rest of your writing process. It allows you to focus on the crucial points and not lose concentration while you get distracted with tangents. This means that you can spend less time planning and writing.
The summarizer is an easy, conversational tool that condenses information into an understandable, accessible summary of your paper within seconds. It will do all the hard work, save you time, and keep you from getting confused while reading the original writings.
Apps that Summarize Articles
Summarizing articles and research papers can be a Herculean task. If a research paper is lengthy and hard to understand, an article summarizer app might be the perfect solution for you.
With these apps, you can read articles from your favorite sources and get an excellent picture of the content. Moreover, most of these apps come with the ability to archive your favorite articles so that you can revisit them at any time.
Why Use a Research Paper Summarizer?
For some researchers, summarizing can be challenging, but you must balance too much information with too little detail. Professors don't have the patience or time to analyze all your data points before telling them what your research is all about.
This is where a good summary can save the day. A research paper summarizer is essential to you for the following reasons:
Simplify writing: Research paper summarizer simplifies articles and makes them easy to understand.
Synopsis/summaries: Your career as a researcher will require you to write short summaries for various audiences. The length and tone can be adjusted with a good research paper summarizer.
Identify the core ideas of other works: The research paper summarizer can also save time by distilling a long article into an excellent summary.
Conduct literature reviews: A research paper summarizer will allow you to save time reading and produce your original insights.
Avoid plagiarism: Research paper summarizer does more than rewording key sentences one by one. It summarizes the entire content in words different from the original content.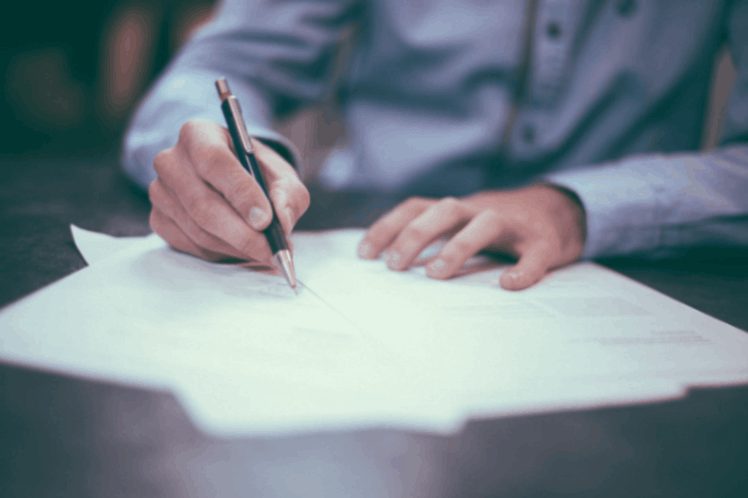 To Wrap Up
Summarizing a research paper is a time-consuming process. However, with the help of a text summarizer, it is now much more accessible. Ensure that the summarizing app you choose can help you accomplish what you need.
Frequently asked questions
Is There a text Summarizer?
Paraphraser.io text summarizer uses abstractive summarization techniques to summarize a book, article, or research paper. The program uses NLP to create novel sentences and creates a summary, in which the main idea is intact. Using AI for their work, IT is an advanced-level tool.
How do you summarize a hard article?
An introduction paragraph should be included within your summary. You should introduce the topic, provide background on the article, and reiterate what the author is saying in your own words. The body paragraphs should then include the main supporting arguments and the evidence used by the author to defend them.
Is there an app that can summarize articles?
Summarizer is another way to summarize anything you read online. In just a few clicks, you'll get a summary from this Chrome extension. You can install the add-on, open the article, or select a text piece you wish to summarize and click "Summarize".
How do you summarize an article without plagiarizing?
Here are two rules to avoid plagiarism: When paraphrasing an article or other source, write the summary entirely in your own words:. Cite the source with an in-text citation and a full reference so your reader can find the source easily.
Does Grammarly have a Summarizer?
Grammarly aids in the preparation of concise texts, which is crucial to summary writing. Grammarly points out mistakes and fixes if you use five words to say what can be said in two. So, your summaries are as short and compact as possible-that's how summary writing should be!
Is there a website that can summarize text?
TLDR This intelligent AI analyzes any text and summarizes it automatically, making it easy for you to read, understand, and act on it.
What is the best article Summarizer?
SkimCast
IntelliPPT
Smmry
Tools4noobs
TextSummarization
Free Summarizer
How do you summarize a paper quickly?
Find a short passage (about one to four sentences) that supports an idea in your paper.
Read carefully the passage to understand it fully.
Make note of the main idea and supporting points you think you should include in your summary.
Where do you find the summary of a research paper?
It is very common for task lists to include a research summary at the end of their tasks. A well-curated research summary represents you and your knowledge of the information you have written in the paper.
What is the best free summarizing tool?
Tools4noobs
Summarizer
Brain Summary Split
Autosummarizer
Free Summarizer
Simplifly
TextSummarization
AppZaza Article Summarizer. This instrument is free and does not require registration.
How do you read and summarize a research paper?
Write the main question(s) and the main thesis(s). Consider subheadings and topic sentences to understand the organization; note each section in the margins. Read each paragraph in a section; make a short note about the main idea or purpose of each paragraph.
What is the best way to summarize a research article?
Write a first draft and explain your research question. You must state the hypothesis tested. Briefly describe the methods (design, participants, materials, procedure, what was manipulated [independent variables], what was measured [dependent variables] and how data were analyzed. Describe the results.
Is there a website that summarizes scientific articles?
Scholarcy, the online article summarizer tool, reads your research articles, reports and book chapters in seconds and breaks them down into bite-sized sections so you can quickly determine how relevant any document is to your work.