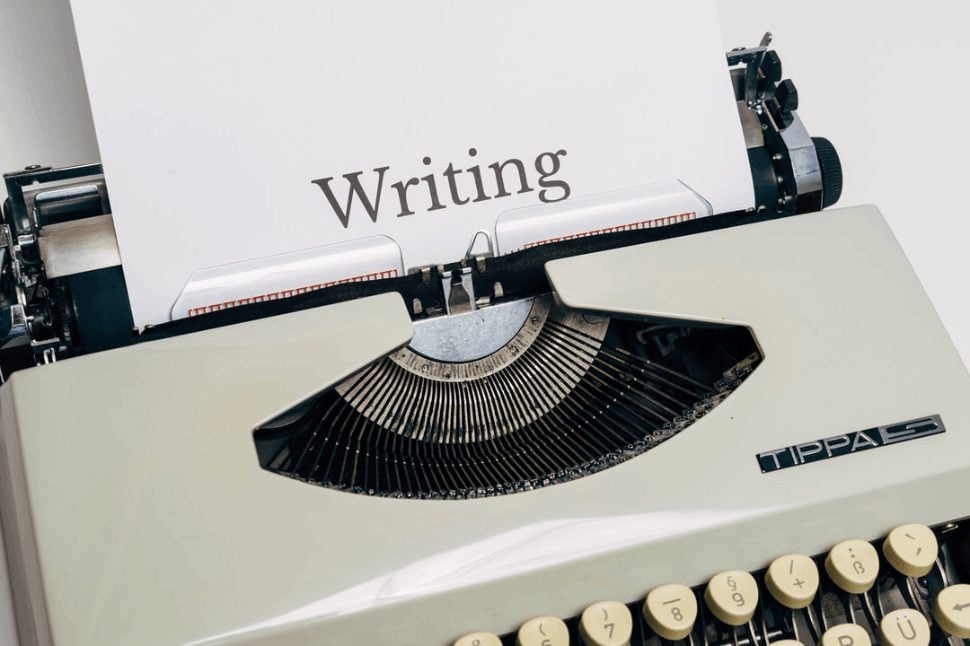 If you are trying to make your sentences shorter, but with the same meaning, you've come to the right place. This article explores everything you need to know to simplify a sentence. 
What is an Article Simplifier?
An article simplifier is a piece of writing software that uses AI-based algorithms to simplify a sentence. It breaks down long and complicated sentences, words, and titles for easy comprehension. 
You'll find that an article simplifier is a lifesaver when you're trying to condense down text into writing. For example, when giving a speech, the software can edit out any unnecessary words.
Now you're wondering how this program works.
How does an Article Simplifier work?
As the name implies, an Article Simplifier tool is a solution that simplifies your article's original text. It does this by removing complicated wording and sentences without changing the meaning.
Also, It helps you identify the key elements of your article and the audience that it is aimed for.
All you have to do is enter the text of your article and the AI writing assistant will suggest appropriate dents for your article. In under a minute, you can do it!
This tool is also useful when you wish to read only one paragraph of the original text and not the entire article.
That's why we offer you an online tool to simplify any content, any article, and any text which cannot be easily understood. It will save a great deal of time.
The Best Ways to Simplify Content for Better Reader Experiences
Using different sentence structures can help the writing flow and make it more interesting. However, start with simple sentences and go on to something else.
Alternately, you could use an AI writing assistant to ease the process.
An article simplifying tool is a machine learning platform that helps you better simplify your content. It does this by filtering out those concepts, words, and phrases that don't have much meaning.
All you have to do is to make it so that your content has more clarity and meaning for the average reader. The AI-powered machine analyzes your content and detects any words that don't have much meaning.
Then it helps you to simplify them.
Here's how it works.
To Wrap Up: Use Our AI Writing Tool to Simplify a Sentence
Articles need to be comprehensible for the reader and have a method for finding a specific piece of content.
AI Writing Tools do just that. They give you unlimited control to simplify your content. However, they also maintain all of the main thoughts, ideas, and intent of your content.
With this AI-powered machine, you can find any article you have written and edit it to remove complexity and produce a certain purpose. 
Frequently asked questions
How do you shorten a long paragraph?
Use cutting sentences, phrases, and words as ways to shorten your paragraphs. Be sure to break it up with bullets. Divide the series of items into bulleted or numbered lists once you have three or more items in the paragraph. Bullets not only break up a paragraph, but cut words out of sentences.
Why Simplicity is important in writing?
The reader is easier to read and understand while the writer is able to use simple language. Structures that are simple minimize confusion and complications. If starting a piece of writing seems difficult or continuing to work, using the easiest approach makes it easier. Start with what you want your writing to say.
How do I shorten an essay tool?
How do you shorten a sentence using tool?
Revise too many long sentences. Many people are unable to follow long sentences, especially with native speakers.
Count the Commas. Here's another quick way to shorten your sentences.
Remove Redundant Words. You can identify the redundant words in your sentence quite easily.
Avoid Adverbs
How do you simplify writing?
Avoid unnecessary words. A long-winded writer is not a good idea.
Use active voice
Channel Hemingway
Make readers work
Write to someone
Don't forget the visuals.
Is there a website that can reword sentences?
You get the exact control you need for specialized vocabulary instruction with Rewordify.com. You can customize your word lists to make sure that the site learns and rewords any word or phrase you wish.
How do I reduce word count without reducing content?
Look for redundancies
Remove the missing word.
I eliminate words that aren't pulling their weight.
Look for prepositions
Use multi-word phrases to keep an eye out.
When you use what and there as subjects, you should be careful.
How do I get rid of intricate text?
Grammarly: How to remove "intense text" warnings. It's often necessary to warn Grammarly about too many clauses within a sentence because it gives an "intricate text" warning. Split long sentences into shorter ones allows you to both eliminate errors and write a clearer sentence.
How do I make my sentence sound better?
Write well-written and engaging sentences. Don't take a serious tone to the right audience. Present yourself professionally and with more sophistication. Keep your messages concise and concise and stick to word limits.
How do you cut down 1000 words?
"The" is often omitted from your text without losing any meaning.
Erase "That"
Remove adjectives and adjectives.
Use Shorter Words
Trim Wordy Phrases
Choose Active Voice
Revise Needless Transitions
Eliminate Conjunctions
How can I simplify this sentence?
Use the verb close to its subject and object.
Keep things in subject-verb-object order.
Make your sentences short.
Reduce unnecessary words to shorten sentences.
Divide long sentences
Use a linking word and punctuation tool.
You should each address the main idea.
How can I make my writing more readable?
Simply say simple things.
Shorten your sentences
Take a look at some of your adjectives and adverbs.
Drop the jargon
Use reader-friendly fonts
Then break up your edit.
You should aim for grade level 7 or 8 when testing your writing with readability formulas.
How can I reword a sentence?
Add words, replace words with synonyms, change sentences structure, or expand one sentence into two. You can condense phrases and ideas so long sentences are shorter. By replacing complex words and phrases with simpler language, you'll make complex sentences easier to read.