Have you ever heard of summary makers? Summary makers are online generators that create a detailed summary of a text.
What Is a Summarizing Tool?
Summarizing tool is an AI-powered tool that condenses large texts into shorter versions. The essential sentences in a summarized document are usually a summary of the entire context.
Summarizing means taking a lot of information and distilling it down to the essential points. The summarizing tool can combine 3 to 4 paragraphs into a single paragraph with a single click.
They save time, but they allow us to complete a lot more work in less time with the tap of a button.
Summarizing Text- Brief Breakdown
The text summary breaks down long publications into manageable paragraphs or sentences. The procedure extracts important information while ensuring that the paragraph still makes sense.
This reduces the time it takes to understand long materials like research articles while not sacrificing important information.
There are two options for summarizing text. Manually, which is time-consuming, or through machine algorithms and AIs, takes very little time and is more efficient.
Summarization of Automatic Texts: What it is
Humans are generally competent at recognizing what is and is not relevant. As a result, they're good at summarizing long texts.
They must program machines with suitable coding and programs so that they may create summary texts precisely like humans. Automatic text summarizing refers to text summarization performed by machines or AI algorithms.
However, automated text summarization has its drawbacks. The first issue is determining which information from the primary document is relevant. These machines have no sense of what is or is not essential.
The Benefits of Using Text Summarization
There are quite a few significant benefits of text summarization, such as-
They make reading more enjoyable.
It saves time and makes it easier to remember information.
It increases the productivity of workers.
Summary makers are most commonly used as research tools to summarize long texts.
There are many summary makers available. Who stands out?
The Best Popular Summary Makers for Quality Articles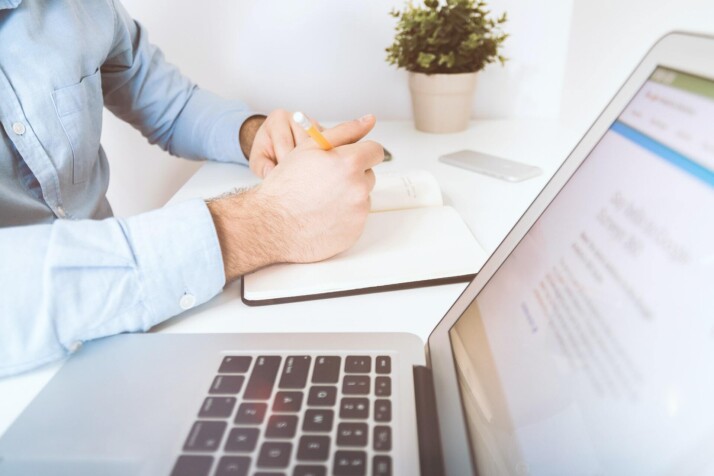 Resoomer
Resoomer is a fantastic tool and one of the best popular summary Makers for quality articles. It is for those who wish to maximize their time. It summarizes extensive texts and pages to highlight relevant arguments and themes. It's a comprehensive package that will simplify your reading experience.
Resoomer exchanges a lengthy sentence with multiple irrelevant words for a concise and well-written text. Based on your material, the app modifies it with an appropriate summary.
It recognizes crucial concepts and material in your articles and summarizes them. You can quickly evaluate your texts and produce syntheses by summarizing with a single click, jumping to the essential point, or skimming through.
Resoomer recognizes and summarizes the key concepts and information in your papers. You can summarize ideas or skim through them to rapidly analyze your texts and create your syntheses.
Prepostseo
Prepostseo is also one of the best popular summary makers for quality articles. This provides you with interactive, tailored summaries and insights. Prepostseo gives you a digest of the article's key points while giving background information, related topics, and a variety of comparisons.
The text summarizing tool also features full-text-search capability, multimedia dictation, and distinctive features to simplify your day-to-day activities.
PrePostseo is a beautiful place to find free SEO tools online. This program does not offer as much data as a professional tool like Ahrefs, but it is excellent for completing quick and simple tasks.
These tools can be handy if you're on a tight budget. I hope this information has helped you decide whether or not PrePostSEO is right for you!
Proofreading Your Work
Proofreading your work even after using AI text summarizers is very important. Human proofreaders are needed for high-quality content for a variety of reasons.
First, AI text summarizers cannot detect errors in grammar and spelling.
Secondly, AI text summarizers cannot notice when a sentence is not complete.
Lastly, AI summarizers cannot detect when a sentence is too long. Complicated sentences that are hard for humans indicate that the paragraph is needed for human review.
Proofreading Your Work Is Easier Than You Think
Double-check facts: Check all facts, figures, and proper names twice. If there is still information to be added at the last minute, make the omission stand out so that no one forgets.
Spell-check the electronic version for misspellings and standard errors, such as deleting a closing parenthesis or quote mark.
Practice reading aloud: Reading material during the proofing stage increases your chances of catching mistakes, such as missing words.
Concentrate on one line at a time: This method keeps you on track and prevents you from reading rapidly and missing minor errors.
Pay Attention to the Format: Proofreading is more than merely going over the text again. Ascertain that the document's design follows the stated guidelines.
Conclusion
Many people cannot effectively summarize text because they lack both time and the cognitive resources that enable them to synthesize information.
Using an automatic text summarizer will help you avoid many cognitive problems, such as information overload and low writing quality.
Summarizing tools are utilized by authors, students, and people who need a faster way to summarize a text.
Explore All
Summarize Articles