A lot can denote a significant number of things. This phrase has many applications in the English language, and writers must be familiar with its definition. There are also many similar words to a lot that can prove to be helpful for your writing.
Through these pages, you will learn the definitions of a lot. You will also discover ways to properly utilize it to make your writing more interesting. Keep reading and expand your vocabulary!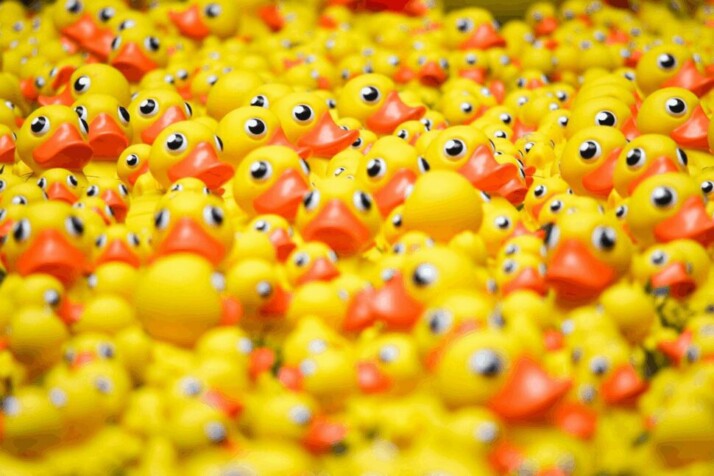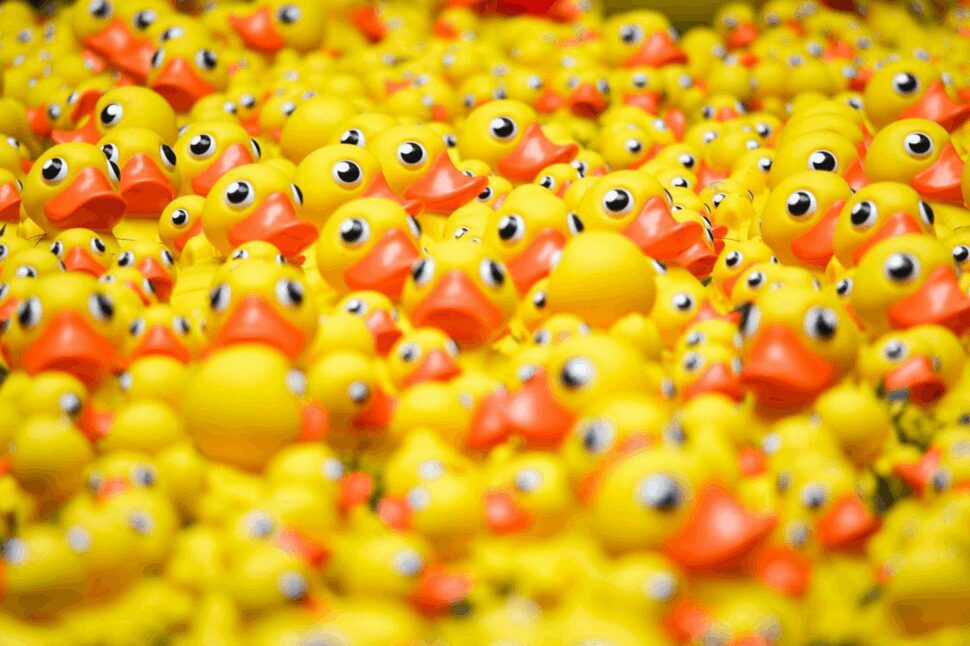 The Definition of A lot
According to the dictionary, a lot means a quantity that is a huge part or share of something. You can say that the image above has a lot of rubber ducks.
It also means a substantial portion or amount of a particular substance, group, or object. A lot can have an informal meaning, but it also can carry great emphasis.
How to use A lot in a sentence
That girl had a lot of lovely dresses.
These flashcards helped me a lot in preparing for the test.
I love strawberries so I eat them a lot.
A lot of people flocked to the concert yesterday.
"A lot" Synonym — Exploring Words with Similar Meanings
Entirely
By definition, entirely means the substantial whole of one thing. It can also denote all or the totality of something.
There are entirely too many people who sleep on mattresses.
Substantially
Substantially refers to a great or large extent of something. You can employ it to describe something of considerable size or worth.
The number of women engineers has increased substantially over the years.
Totally
When you look up totally in a thesaurus, you will find it can be replaced by: beyond all doubt, ultimately, the list goes on. But essentially, it means an enormous or inconceivable amount of something. It can also mean an agreement on an idea.
Wearing heels is totally uncomfortable when walking long distances.
She totally agreed with my Halloween costume idea.
Wholly
Another great word to replace "a lot" is "wholly." This means 100% of something. It can be an adjective, adverb, and noun. Wholly is much more precise than a lot.
Her focus was wholly on the task at hand.
"A lot" Antonyms — Exploring Words with Opposite Meanings
Barely
Barely means so little that one may not even notice or see it. For example, a person might say that a song is barely audible. This implies that the song does not have enough volume to be noticeable.
I can barely see anything without my glasses.
Hardly
You can sometimes utilize "hardly" interchangeably with barely. It means that the amount of something is not enough or is an exceedingly small amount.
My mom previously lived in a home that was hardly bigger than a hut.
Insignificantly
If something is unimportant for consideration, you can say it is insignificant. It is also something that is not at all noticeable.
The company's returns are insignificantly small compared to its investments.
To Wrap Up
A lot is a fascinating word, and it is convenient in describing a tremendous amount of something. With the right synonyms or antonyms for "a lot", you can convey your meaning and avoid confusion.
Explore All
Synonyms Articles