There can be a lot of different, myriad definitions for difficult. But in general, it means "challenging" or "troublesome." This makes it a favorite English term for writers. If you utilize difficult often when you write, knowing a difficult synonym can be very useful.
This guide will introduce you to a complete definition of the term difficult. And by the end of this article, you will know a ton of new terms!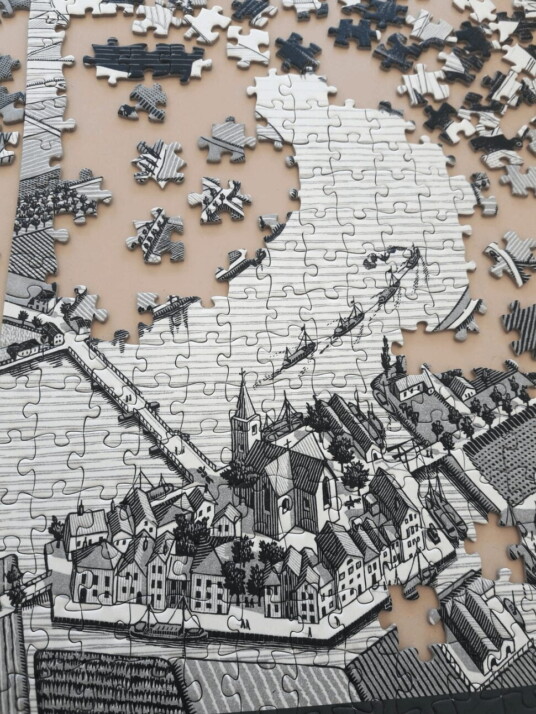 The Definition of "Difficult"
Difficult describes something challenging to do or accomplish. The verb also relates to something that is hard to understand or is difficult to bear.
The adjective has the meaning of being intricate or complex, as well as lengthy. It can also refer to solving a difficult problem, like the puzzle in the photo above.
Example of "Difficult" in Sentences
I find it difficult to imagine my life without my friends.
You can solve difficult problems by using logic, creativity, and effort.
Difficulties make us stronger and wiser.
Difficult Synonym Examples — Exploring Words with Similar Meanings
Strenuous
Strenuous is a similar term to the word rugged or challenging. It can be associated with a challenging ordeal or stimulating activity.
My doctor told me to avoid any strenuous exercises.
Tough
Adding to this list of difficult synonyms is tough. Something can be described as tough when it is difficult to accomplish or resolve. Another way to utilize it is to tell something strong enough to withstand hardship.
Winning against the defending champions was tougher than we thought.
Burdensome
To say something is burdensome is to say it is difficult to carry out. It can take a great deal of effort to execute something burdensome.
The new laws will be very burdensome to new businesses.
Grueling
The English dictionary defines grueling as a physical or mental difficulty caused by or involving a long or intense struggle. Sometimes, it can describe an arduous task or a difficult or painful assignment.
I had to read through a grueling pile of reports for my assignment.
Exploring Words with Opposite Meanings
Easy
Simply put, this term relates to something uncomplicated. Whatever is easy often requires fewer efforts, time, and patience to complete or accomplish.
It's not easy to be yourself around people you don't know.
Effortless
The term effortless describes a situation that requires little effort or discipline to carry out. It can be something that you can achieve with admirable ease.
He lifted the huge table effortlessly.
Facile
You can relate facile to something which is quickly or effortlessly achieved. But this is mainly done superficially.
They won a facile victory against the inexperienced players.
To Wrap Up
You're now well-equipped with the definition of difficult and some difficultsynonymexamples. And this is sure to help you utilize it more appropriately. So try them out on your following essay, report, or article. Whatever it is you're writing, it will no longer be difficult!
Explore All
Synonyms Articles