We all love writing about a jaunt or adventure and being as detailed as possible. Instead of using the word "journey," what other synonyms can be used to describe the experience? Here's a journey synonym guide to nourish your inner wordsmith and enrich your writing skills with similar and opposite words.
The Definition of Journey
Based on the English Dictionary, the term "journey" functions as a noun. It refers to travel from one place to another, usually a prolonged trip in a vehicle that takes a significant amount of time. The term can occasionally be used as a verb in the sense of traveling somewhere.
Example Sentences:
It was a tiring journey, but at least I got back safe.
We met accidentally during a journey to New York City.
It really was a journey of a lifetime.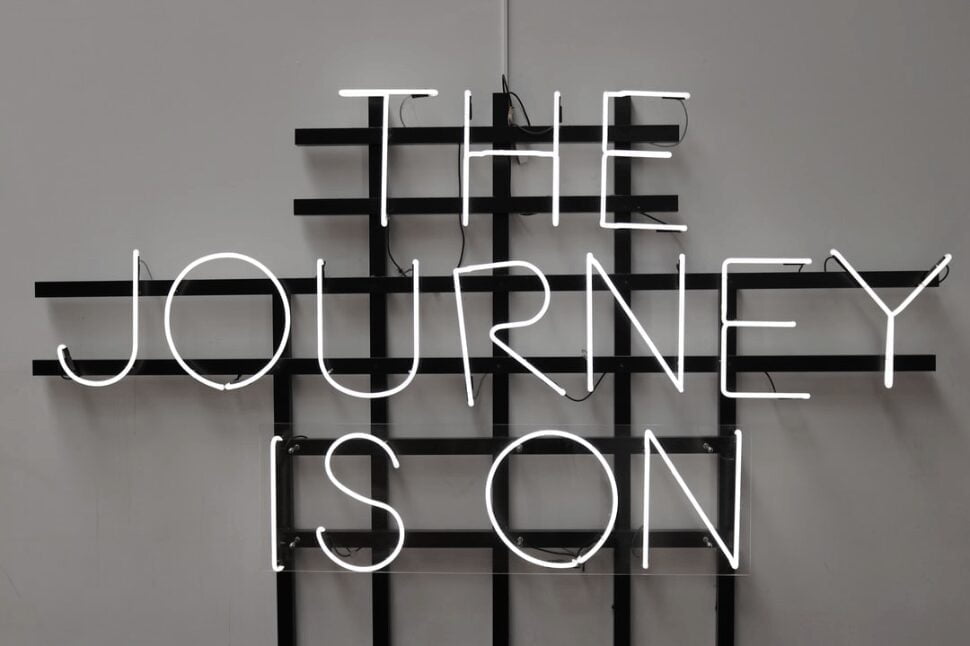 Journey Synonyms — Exploring Words with Similar Meanings
Trip
It comes from the Middle Dutch word trippen, meaning "to skip, hop." It refers to a journey or excursion where you travel somewhere, usually for a short time, for pleasure.
Andy went on a school trip yesterday.
It's been ages since we last took a trip.
Trek
It originates from the South African Dutch word trekken meaning "pull, travel." It refers to a journey or trip taken with lots of difficulties, usually having to walk or hike long distances on foot.
We had to trek all the way to the station.
We really enjoyed our thrilling trek to the summit.
Tour
It is derived from the Ancient Greek word tornos, meaning "lathe." The term refers to a journey or trip where you roam around and visit several places. It can be for learning, pleasure, business, or education.
The tour to Europe was truly memorable.
I will never forget all the things we learned on tour.
Expedition
'Expedition' comes from the Latin term expedire, meaning ''extricate.'' It refers to a journey, trip, or excursion taken by someone or a group of people. It is usually for a particular purpose, especially for research or exploration.
The expedition was costly, but there was nothing I could do.
They went on a scientific expedition to South Africa.
Voyage
It is derived from the Late Latin word viaticum meaning "a journey." It refers to a long journey to distant places, usually taken by water (or space).
I was very excited to set out on my first voyage.
We had an arduous voyage that lasted 11 months.
Journey Antonyms — Exploring Words with Opposite Meanings
Stay
'Stay' comes from the Latin word stare, meaning "to stand, support." It refers to being in the same state, position, or place, or to continue doing something, instead of moving forward or being elsewhere.
Are you sure you don't want to stay?
You can stay at the hotel for tonight.
Wait
'Wait' comes from the Old Northern French waitier, meaning "to observe carefully, be watchful." The term 'wait' means to allow time to pass by while staying in the same place in expectation of someone or something.
We had to wait a long time to get a ticket.
I cannot wait for her any longer.
Settle
'Settle' is derived from the Old English setl, meaning "to be established." It refers to the act of fixing something in place so that it says or becomes established, calm, or quiet.
I found a way to settle the issue once and for all.
She moved to London to settle with her family.
Immobility
'Immobility' originates from the Latin root word immobilis, which refers to both "immovable" and "hard-hearted." Immobility refers to the state of incapability where someone or something is not mobile or is not able to move.
After hearing the news, I was in a state of immobility.
The certainty of immobility followed soon after he'd taken his last breath.
Break
'Break' originates from the Old French cognate word breche, meaning "breach, opening, gap." It refers to a pause or interruption of the continuation of something, such as a pause in the middle of work or other activity.
I needed a break from all that stress.
I'll tell you all about it during our break period.
To Wrap Up
Hope this short and simple journey synonym guide helped you learn the definition, synonyms, and antonyms of the word "Journey."
From now on, you'll never have to struggle to find a similar or opposite word that fits the context. And in turn, you'll end up with a lively, unique, and crisp piece of English writing that readers can't turn away from.
However, if you want to add more words to your knowledge, there's always a Thesaurus with a vast ocean of terminologies.
Explore All
Synonyms Articles