When we feel strong annoyance or displeasure toward a person or thing, we experience anger. It's a normal feeling that we encounter regularly. The most common synonym for angry is the word "mad."
There are better ways you can describe your anger. Let's explore them.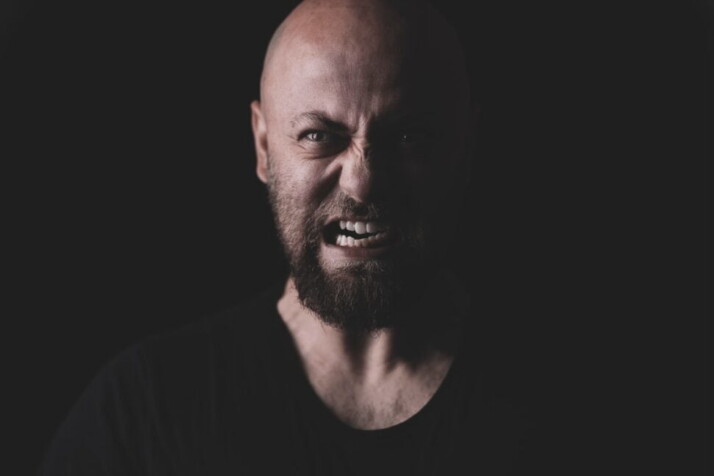 Definition of Angry
According to the English dictionary, the word "angry" refers to the state of being extremely displeased or offended. It also refers to something that appears dangerous.
The word "angry" also describes a sore (i.e., an angry red sore)
Sentence Examples:
Ben was angry because Luther didn't invite him to his bachelor's party.
Never touch an angry animal. You might get bitten.
Please don't get angry at me. I only did what Michael told me.
The wild, angry sea is no place for a sailor.
Synonyms for Angry – Exploring Words with Similar Meanings
The main meaning of "angry" refers to intense displeasure or annoyance. Here are some examples we found in a thesaurus. These similar terms imply varying degrees of anger, and some relate to different contexts.
Annoyed
This adjective describes a state of being irritated but not necessarily angry. This word implies that someone has done something that an individual finds troublesome (i.e., a nuisance). A person may get angry if the annoying behavior persists.
He felt annoyed at the way the strangers looked at him.
Enraged
This adjective refers to a state, as in a feeling of anger, righteous indignation, or general disdain. The word mainly describes the emotion and not the individual. On the other hand, the word "outraged" implies that someone is angry AND offended.
For example:
The enraged crowd flocked to the town center.
Infuriated
This adjective refers to the state of being furious. As opposed to anger, fury implies an intent to harm. "Incensed" is a related word for "infuriated."
For example:
The fact that the thief dared to leave a thank-you note infuriated Ronald.
Inflamed
"Inflamed" refers to strong negative emotions. In a medical context, it is how a wound is swollen (i.e., as a result of inflammation.)
For example:
His left leg was severely inflamed because of his gout.
Antonyms for Angry – Exploring Words with Opposite Meanings
"Angry" refers to an emotional state of great annoyance and displeasure. Therefore, its antonyms describe a state of tranquility and calmness. Here are some examples.
Peaceful
This adjective refers to an absence of violent tendencies. It can refer to a person or place. A place or person without hostility is said to be at peace.
For example:
The couple agreed to a peaceful resolution instead of taking things to court.
I live in a peaceful neighborhood. You'll rarely hear of any trouble here.
Calm
Calm refers to the absence of noise or disturbance. It also relates to a person's temperament despite adverse conditions.
For example:
He was calm and collected even when the prosecutor was interrogating him.
Takeaway
The English language can be tricky at times. One of the best ways to fully understand a word is to practice using it regularly. You may also want to consider reading our other guides to further expand your vocabulary.
Explore All
Synonyms Articles