Approach means "to be in proximity to something." The term also describes a way of dealing with a situation; an approach to a problem. Synonyms allow us some creativity in writing while improving our vocabulary. A synonym for approachis 'go near.' Other synonyms for the term will be explored in this article.
The Definition of Approach
Approach functions as a noun and a verb depending on context. The term originates from Middle English 'approchen,' 'aprochen' ("to come), also borrowed from Old French 'approchier,' 'aprochier,' and Late Latin 'appropiāre,''adpropiāre.'
Approach as a noun
An approach is a route taken to address a problem or situation. i.e., 'I don't like your approach towards this situation.' It also means an initial request made to someone, i.e., "the businessman made an approach to the supplier."
Your approach to life is a bit disturbing.
That is a different approach, but I'm glad it worked.
I noticed his easy and slow approach to change.
This approach is almost surgical.
He's taking a hazardous approach towards solving the problem.
Thompson's approach has been very successful up to this time.
The police took a very cautious approach to find the mole.
Approach as a verb
'Approach' connotes continuously moving towards something, to be proximal to something. The word takes the following verb forms: simple present – approaches, present participle – approaching, simple past and past participle – approached.
The criminal intends to approach the judge for mercy.
Jake decided to approach the open building from the parking lot.
Nathan tried to approach the answer in a very visual fashion.
We were able to approach things more carefully.
Synonym for Approach — Exploring Words with Similar Meanings
The noun 'approach' has the following related terms: perspective, viewpoint, outlook, attitude, proposition, proposal, line of action, point of view, and submission.
Synonyms for the verb 'approach' include proceed towards, come/go towards, advance towards, nigh, draw on, come up, and arrive. Other related terms to 'approach' include coming, entry, approximate, reach, creep up, and sneak up.
1. Close
The word is originally borrowed from French 'clos,' andLatin' clausum,' participle of 'claudō.' It means to be at a little distance to something, in proximity with something.
They were close to signing the deal off.
Andrew was close to saying goodbye to the project.
2. Near
The term originates from Middle English' nere, ner,' andOld English' nēar'. Near means "to move towards something, used in defining proximity."
The near shore is characterized by low current.
We can see stars near the horizon.
3. Nigh
'Nigh' is from Old English' nēah, nēh,' and Proto-Germanic *nēhw. 'Nigh' defines proximity or a short distance between two entities.
The couple was excited because the night was drawing nigh.
Sarah drew nigh to the school when she realized she had forgotten her assignment.
4. Come
'Come' originates from Middle English' comen, cumen,' Old English' cuman,' Proto-West Germanic *kweman, and Proto-Germanic *kwemaną ("to come"). Come means "to move nearer to something, or approach a thing."
Thompson was asked to come to reclaim his throne.
Julian decided to come forward for her piece finally.
When your eyes come into focus, a new world unfolds.
5. Advance
'Advance' originates from Anglo-Norman 'avauncer, avancer, avancier' (French avancer), and Vulgar Latin *abantiāre. Advance implies moving forward towards something.
The best way to advance is to track your progress.
You'll need three years of experience to advance in your career.
Antonyms for Approach — Exploring Words with Opposite Meanings
1. Depart
'Depart' is from Old French' departir,' andLate Latin' departiō' ("to divide"). Depart means to go away or move out of, as in depart from.
The unit is scheduled to depart within 90 minutes.
The clergyman emphasized the need to depart from the ways of evil.
2. Exit
'Exit' is from Latin' exitus' ("departure, going out"), from 'exeō' ("to depart, exit") + -tus (suffix forming action nouns from verbs). 'Exit' is an act of leaving or departing from a place.
The dancer's entrance into the stage was as good as her exit.
Nathan made a quick exit when he saw Olivia arrive.
3. Leave
'Leave' originates from Middle English' leven,' Proto-West Germanic *laibijan, and Proto-Germanic *laibijaną ("to let stay, leave"). Leave means to go away from somewhere, to depart or separate from.
Michael forgot his leather coat because he was in a rush to leave.
Strive to be accessible in your speech, and leave all your family and friends happier.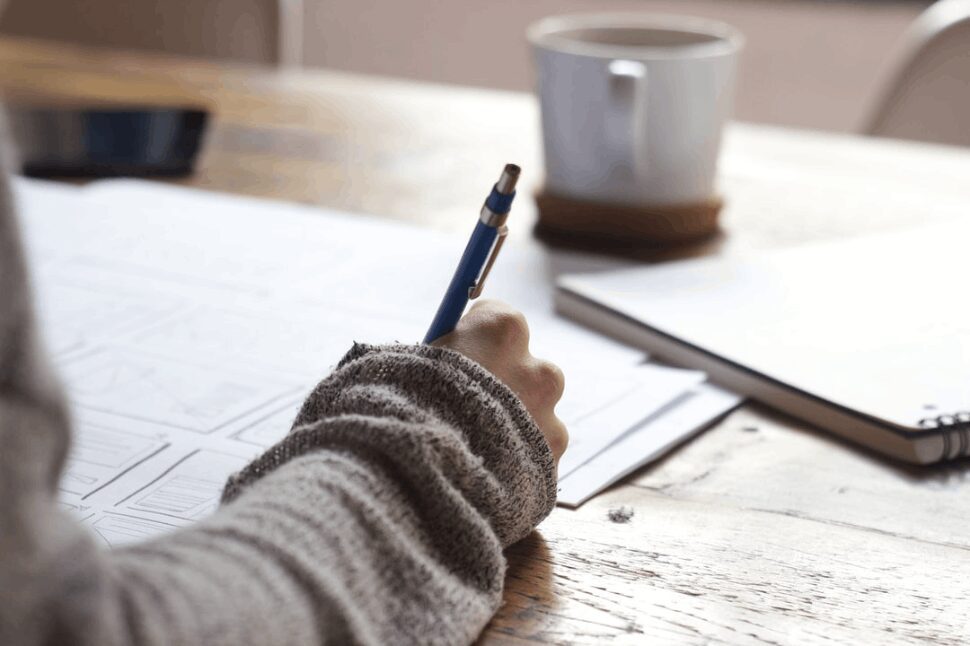 To Wrap Up
A synonym for approach is 'go near.' Others include nigh, draw on, and arrive. Antonyms for the term include "depart," "exit," and "leave."
A thesaurus and dictionary can be valuable in learning other alternatives for the term.
Frequently asked questions
How do you write a guide?
Important things to keep in mind when writing your Guide: write in plain English so it is as understandable as possible. Make sure the most relevant information is at the top of your content. Break content into sections that can be easily read. Organize the content to use headings for easier navigation and structuring the content.
What is another synonym for approach?
Method, procedure, process, technique, MO, style, strategy, stratagem, way, manner, mode, tactic, tactik, style-path, system, means. modus operandi.
How do you say guide me?
help me
guiding me
assist me
be my eyes
brief me
brings me
control me
direct me
What is the antonym and synonym of approach?
Antonyms for approach. I go, I recede (from), I retreat, I withdraw.
What are antonyms for guide?
abandon
leave alone
desert
mismanage
neglect
obey
learn
leave
Can be synonyms?
feasible
credible
can be
could be
The situation may be the same.
conceivable
imaginably
conceivably
What is a opposite word?
Contrast words: Definitions. An antonym that expresses a meaning opposed to the meaning of another word, in which case the two words are analogous.
What is an example of approach?
We move closer to something. If you see an intersection coming up and you drive closer and closer to it, that is a good example of approach.
How do you use synonyms?
If you use the word "beautiful" several times in your text, you might use synonyms such as "gorgeous," "stunning," or "ravishing" to better convey your description. If you only repeat one phrase, you will lose the attention of your audience.
What is the sentence of approach?
Approach sentence example. The plan was to approach the building from the parking lot behind her. She didn't have time to arrange how to approach her. He heard Deidre approaching from behind.
How do you use guide in a sentence?
I am not a very good navigator on the ship.
When I'm away, he'll guide her.
At the front of the room, an Austrian guide and a Russian general were locked up.
Her body was guided by his body.
Xander jogged into the fog using his senses to guide him.
What is the synonym of guide?
Guides are commonly referred to as engineers, lead engineers, pilots, and steerers. All these words mean "to direct one's course or to show a direction to follow," but guide implies intimate knowledge of the way and all its challenges and dangers. Guided the scouts through a cave.
What is the plural of approach?
/proit/ noun 2. plural approaches.
Is guide an adjective?
(noun) guide (verb) guided missile (nounce) guided rocket.