A plan is a series of systematic actions or methods that achieve a goal. The main idea behind a plan is it should be structured and actionable. It also refers to the act of formulating a strategy. We've included reliable information to help you find a synonym for plan that suits your idea.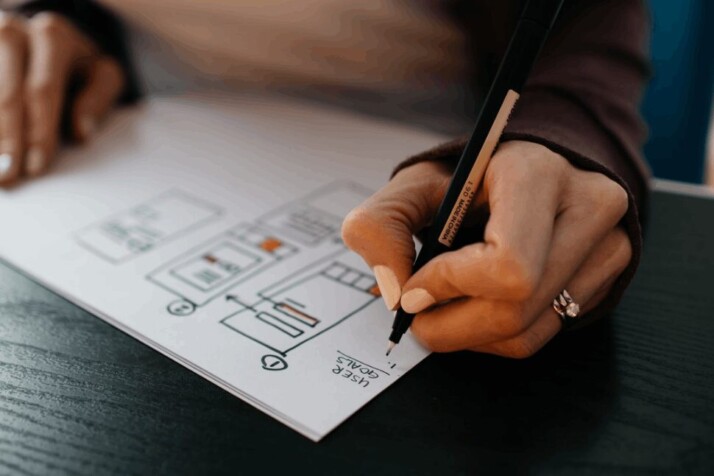 Definition and Etymology of Plan
According to the English dictionary, the word "plan" comes from the French word "plan, "which means "plane surface."
The act of drawing out or spreading a map over a flat surface is the primary notion behind the idea. It is related to the desire to understand where you want to go.
When used as a noun, a plan refers to a strategy formulated.
When used as a verb, to plan refers to the act of devising a strategy.
For example:
Please help me with my business plan.
I plan to leave the country by midnight.
Synonyms for Plan – Exploring Words with Similar Meanings
The following words are similar terms for the noun "plan."
Project
This noun refers to an undertaking designed to achieve a specific objective. We usually use this word in an organizational context.
For example:
The school's science project attracted many scholars.
Arrangement
An arrangement is an agreement that outlines the next steps that two or more parties must take.
For example:
A contract is an arrangement between parties that specifies the rights and obligations of each party.
The knight and priest had an arrangement related to the Holy Grail.
Program
A program is a structured plan with defined steps and timetables. It is usually in the context of an event.
For example:
The feeding program will happen from 9 am to 12 pm Friday.
Scheme
A scheme refers to an elaborate plan that is more complex than a plan. It involves a course of action that ordinary people may not do.
For example:
The police uncovered the scheme to defraud investors.
Aim
An aim refers to a goal a person sets for themselves or toward which they strive. It is usually in an informal context.
I aim to understand the word better.
Intention
An intention is an action that we intend to do soon. It also refers to a result that we expect to achieve.
For example:
It was not my intention to offend you.
Design
A design is a long-term plan formulated by thinking of the end product. It is usually in the context of building or creating something.
The architect presented the building designs to the couple.
Antonyms for Plan – Exploring Words with Opposite Meanings
It's easier to determine which words qualify as antonyms by focusing on the main thought behind a word. Some words that describe the absence of a plan are:
Spontaneous
It means to act on impulse and a whim without forethought.
For example:
I'm not too fond of spontaneous meetings. They disrupt the plans I have.
Random
To be random means to happen spontaneously and without a plan or structure.
For example:
It's challenging to find a connection between random events.
Takeaway
Keep in mind that these are only a few examples of antonyms and synonyms for the word "plan." You can find more examples by consulting a thesaurus. As long as you understand the primary meaning behind a word, you gain a better understanding of its uses and alternatives.
Explore All
Synonyms Articles