We will examine the word grateful using our thesaurus and dictionary. In regular conversation, this term isn't used very frequently. To use it appropriately, you must first grasp what it implies. We'll investigate synonyms of grateful, its antonyms, and example sentences that include this word and other related phrases.
Without further ado, let's start with the definition of this phrase, shall we?
Definition of Grateful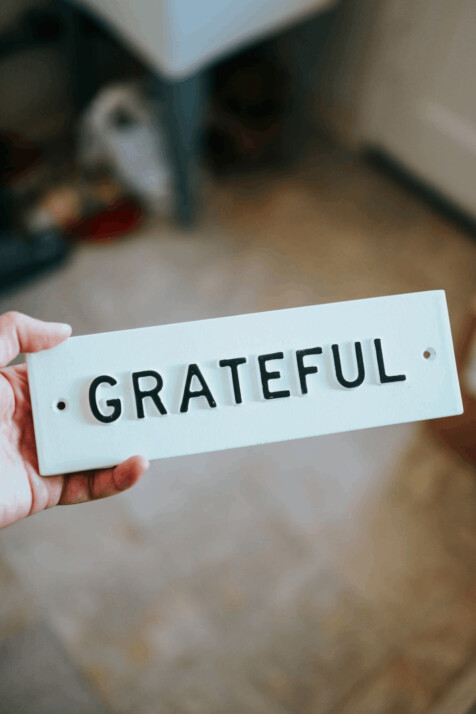 Grateful is an adjective. The phrase originates from Latin gratus, which means pleasing in that language. Here are the definitions that we associate with this expression.
Sincerely or warmly appreciative for the favors or advantages received.
Showing or being motivated by gratitude.
Agreeable; welcomed; pleasing to the mind or senses.
Respectful of the benefits obtained.
Pleasing due to the comfort provided or discomfort reduced.
On their own, explanations could be challenging to understand. In this article, we've given a few examples to help you along with a solution.
Thanks a lot, sir. I am very grateful for the opportunity.
A guy helped me on the highway. I was so grateful he showed up!
She said her favorite band was The Grateful Dead.
Synonyms of Grateful — Exploring Related Words
Similar terms for grateful include thankful, appreciative, obliged, obligated, beholden, and filled with gratitude.
Thankful
Thank is an English phrase through and through, and this related expression is thank with the -ful suffix.
Oh my God, I am so thankful that you came!
It's good to be thankful for things that you already have.
Pleased
Comes from Latin placere, to please.
I didn't really want to go out tonight, but I am so pleased I did.
Mr. Jenkins, so pleased to see you.
Antonyms of Grateful
Ungrateful
After everything that I have done for you, you are going to walk over me like that? What an ungrateful brat you are!
After the Industrial Revolution, humans have become very ungrateful towards mother nature!
To Wrap Up
We hope you now have a better idea of the term grateful after reading this article. We looked for synonyms, antonyms, and, naturally, the word's meaning. If you have any more words you'd like us to write, please let us know!
Explore All
Synonyms Articles