Today we will look up the word leader in the dictionary and thesaurus. This is a common phrase in regular discourse. To fully leverage it, you must first grasp what it implies. We will study the synonyms of leader, antonyms, and some example sentences.
Before going on to synonyms and opposing words, let's summarize the meaning.
Definition of Leader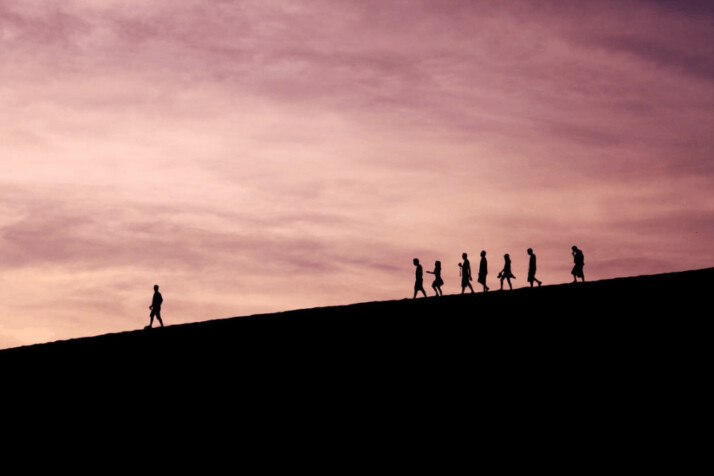 Leader is a noun, and its verb form is to lead. We call the act of leading leadership.
Anything or someone who leads.
A commander who directs or guides an armed force, movement, or political organization.
A prominently displayed product, one that is sold at a discount to draw in buyers.
The person who plays the first violins in an orchestra, the lead cornetist in a band, or the lead soprano in a chorus.
A horse with a harness at the head of a team.
A conduit that directs rainfall away from a surface, such as a roof; downspout.
Now that we know the basic definition, let's move on to some examples.
A good leader leads people from behind.
By not ordering his men to certain death, he defied orders but showed great leadership!
Some stores sell some products at a loss to attract customers. We call these articles loss leaders.
Synonyms of Leader — Exploring Related Words
Synonyms for leader include chief, head, principal, boss, commander, captain, figurehead and controller.
Boss
Comes from Dutch baas.
Listen, I can't give you that information. Talk to the boss, man. He is in that trailer.
Hey boss, do you mind if I take this Wednesday off?
Trendsetter
Refers to a company or someone influential that sets the new norms in the industry.
Apple, back in 2007, was a trendsetter. Does it still hold that title? I am not sure.
Marilyn Monroe was a trendsetter in women's fashion back in the day.
Antonyms for Leader
This word doesn't have direct antonyms. In certain circumstances, you can use the words subordinate or follower as an antonym.
In Conclusion
We hope that after reading this lesson, you have a better grasp of the term leader. We researched through similar terms as well as the meaning of the phrase. If there are any more terms you'd want us to research, do let us know!
Explore All
Synonyms Articles