Sometimes you may feel that your writing doesn't have enough substance. And that happens to everyone. One solution for this is trying to add new words to your writing to give it variety. 'Understand' could be an excellent word for you to utilize, along with its synonyms.
Not satisfied with your copy? Rewrite it to make it better
By finishing this guide, you will know everything about the word 'understand'. From its definition, antonyms, and down to its synonyms without ever having to look at a thesaurus!
The Definition of Understand
Understand is an English term that can be used in various contexts. The most common of which is to grasp the meaning. It often conveys the sense of intellectually comprehending or recognizing what something means.
Examples of "Understand" in Sentences
She couldn't understand him due to their language barrier.
Understanding new topics are hard for her.
I don't understand how she could do such a thing.
It will help if you read the book to understand more about the topic.
Understand Synonym — Exploring Words with Similar Definitions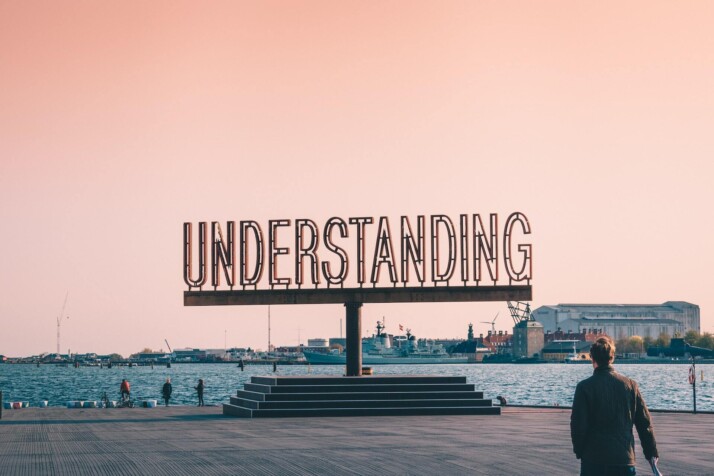 Realize
According to the Dictionary, realizing something is obtaining an information about it. It could also be experiencing an event as something more than an idea.
She realized her mistake, but she continued as if nothing had happened.
Learn
This English term refers to grasping the definition of something through experiencing it or careful studying. It comes from the old English word "leornung", which translates to the action of acquiring information.
I learned to take pictures with a camera when I was nine.
Discern
Discern is another understand synonym. You can discern something when you recognize someone or something otherwise difficult to distinguish. It can also pertain to being able to perceive the sense of something.
My mom taught me how to discern right from wrong.
Understand Antonyms — Exploring Words with Opposite Definitions
Misinterpret
When you misinterpret something or someone, you misconstrue them. It can also be explaining something incorrectly. Misinterpreting can either be an intentional or accidental act.
Her silence was misinterpreted as disrespect.
Overlook
Overlook relates to failing to notice something. It can also be having a view of something from above.
I overlooked a few small details about the project.
To Wrap Up
You have just added more helpful English words to your vocabulary. You can utilize understand, and these understand synonyms interchangeably for your writing.
Explore All
Synonyms Articles