Knowing how to contact Instagram influencers is one of the most critical marketing skills to have. This is because they significantly impact brand awareness and attract traffic to your website.
Below, you'll find the best ways to reach out to the most influential influencers on the platform and get them to collaborate with you. Before we begin, let's define the term "influencers."
Who Is an Instagram Influencer?
An Instagram influencer can reach a huge audience and create effective content on Instagram. They are experts in their fields and can promote sales and brand loyalty by understanding trends and customer behavior.
Influencers are typically people with an established presence on Instagram, such as celebrities, athletes, or bloggers. They often have thousands of followers and can be seen as trendsetters in their respective industries. Companies can increase their brand awareness and tap into their existing fan base by partnering with influencers.
Influencers have become increasingly popular as businesses look for new ways to reach potential customers.
Steps on How to Contact Instagram Influencers
Reaching out to Instagram influencers can be a great way to promote your brand or product. But how do you go about contacting them? Here are some steps to help you get started: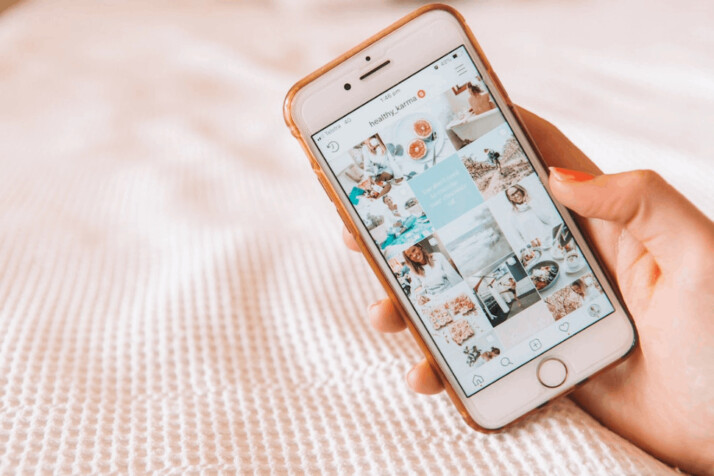 1. Identify the Right Influencer
Before you start reaching out, it's essential to identify the right influencer for your needs. Spend time looking at different profiles and identifying which ones match your goals and target audience.
2. Research Their Contact Information
Once you've identified the right influencer, research their contact information. Many influencers have an email address listed on their profile. But if not, try searching online or using social media platforms like Twitter or LinkedIn.
3. Craft Your Message
Once you have their contact information, it's time to craft your message. Be sure to clarify what your brand or product is and why they should be interested in working with you. Make sure to keep the message short and sweet and highlight all the benefits of working together.
4. Send Your Message
Once you're ready, send off your message! Keep an eye out for any replies so that you can respond quickly. Following these steps, you can easily contact Instagram influencers and start building relationships with them.
It takes time and effort, but having influencers promote your brand or product could be worth it. Just remember always to stay courteous when communicating with them.
5. Follow-up Message
Keeping in touch after making contact with influential people is crucial. After sending a message or email, you might not always get a quick response. It would be unreasonable to anticipate receiving one. They may be still thinking about your offer or completely missed your message.
However, a kind reminder might help guarantee that they open your email. Only send a follow-up message a few days after the initial contact. Provide enough time between your follow-up emails to encourage a response. Remember that you still need to be polite and non-intrusive while composing your follow-up communication.
Your follow-up should serve as a gentle prompt to recall your original communication. You can also include a call to action and a description of your services.
Avoid sending too many follow-up messages, though. You will come across as obnoxious if you send more than two texts. And that can do more harm to your company's image than good.
Sample Letter- How to Contact Instagram Influencers
Greetings, Name!
I'm writing to you today to secure your services as an influencer for my brand. Your influence and expertise would be invaluable in driving our efforts forward.
My experience has taught me that influencers like yourself can offer a unique perspective and reach a broad target audience.
I trust you understand the immense potential of working together on this endeavor. By leveraging your considerable followership, we can disseminate information more widely and amplify our message among potential customers.
I look forward to hearing from you soon and discussing further how we may collaborate on this project. Please don't hesitate to contact me if you'd like to know more about what I'm proposing.
Warm regards,
[YOUR NAME]
Conclusion
Regarding social media marketing, knowing how to contact Instagram influencers is only the tip of the iceberg. You've got to optimize your account, develop a great strategy, and track your performance.
Explore All
Email To Influencers Articles