If you've been on social media, you've probably heard the term "influencer" thrown around a lot. You may even have a few influencers whose content you frequently follow.
The power these influencers have to "influence" buyer decisions is tremendous. And if you want to take advantage of it, you need to learn how to send PR packages to influencers effectively.
Simple influencer recommendations go a long way. According to Shopify, it is estimated that 61% of consumers trust product recommendations from influencers. As such, getting some great influencers on your campaigns is essential.
In this article, we'll discuss how you can create a compelling PR package for influencers to help them recognize the value of your brand. With these tactics, you can send out a powerful message that resonates with influencers and convinces them to promote your brand.
What Are PR Packages?
PR packages are like gifts made of carefully selected brand products sent to a list of influencers or celebrities.
The goal is to get them to use the product and post it on social media, sharing it with their audience organically. The influencer usually has no obligation to post or use the product if they do not want to.
There is no formal contract with them to provide content in return. The main goal of sending PR packages is for influencers to give a genuine review of the product, driving brand awareness and sales. This is all part of influencer marketing.
How Effective is Influencer Marketing?
Influencer marketing has proven to be an incredibly effective tool for businesses targeting a specific audience. According to Influencer Marketing Hub, you can get as much as $5.20 for every dollar you spend on influencer marketing.
Here are other reasons why you should consider including an influencer marketing campaign in your strategy:
Brand Awareness: Influencer marketing can significantly increase a brand's visibility and offerings among target audiences. This leads to greater customer awareness.
Cost-Efficiency: Working with influencers is often much more cost-efficient than traditional advertising methods. It's also more effective in reaching the right people.
Authenticity & Credibility: Consumers are increasingly drawn to brands with real stories and authentic messaging. And influencers help to provide this authenticity by leveraging their personal experiences and connections.
Reach: Influencers possess extensive networks that enable them to quickly spread messages about products and services to many potential customers.
Engagement: Influencers' influence creates far higher levels of engagement with their content than other forms of media. This is thanks to the trust they have earned from their followers.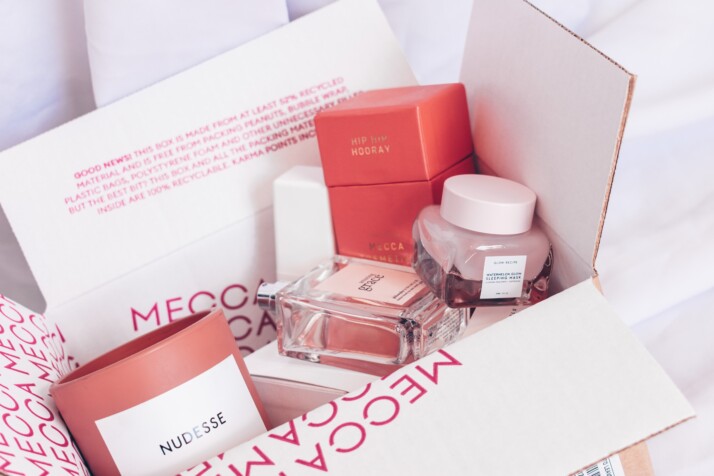 How to Send PR Packages to Influencers Effectively
Find the Right Influencers
Identifying influencers that fit your brand identity and have a relevant following is essential. Researching potential candidates by looking at their social media profiles, blog posts, podcasts, videos, and other platforms.
This will help you understand who they are and what type of content they produce.
Reach Out to Them
After narrowing down your list, it's time to reach out to them with a personalized message. Explain why you think they would be an excellent fit for your campaign. Be sure to clarify why your product or service is unique and how it could provide value for their followers.
Make a Good First Impression With Your Package
Sending packages filled with goodies can make a lasting impression on influencers. To maximize the effectiveness of this step, try to include products related to the influencer's interest.
This could be branded t-shirts, mugs, and notebooks to show appreciation for their involvement in your campaign.
Monitor the Delivery
Tracking the delivery of the package ensures that it arrives on time and reaches its destination safely. This can be done through tracking numbers given by carriers or using software that provides up-to-date information about its status.
Keep Track of the Campaign
Finally, keep track of your campaign's performance by monitoring engagement metrics such as likes, comments, shares, and so on.
Also, listen to any additional feedback from influencers regarding your product or service. This will allow you to gain valuable insight into which aspects worked well and which need improvement.
Tips for a PR Package That Stands Out
Make them fall in love at first sight.
Start with what your influencer will see first: the shipping box. It needs to make an excellent first impression. One great idea is to use branded cartons and packaging tape. Custom shipping labels for your package can be a nice touch too!
You can also add protection by putting your product(s) in a separate container inside the package. This will help everything inside your package stay in place even when it's flipped, dropped, or tossed around during transit.
Try out fun themes
Having a theme for your package makes it much more fun and engaging. Seasonal themes such as "fresh for spring," "winter cozy," or "summer sun" are easy to adapt.
You can also theme your package to coincide with popular upcoming events. This includes the Oscars, the Coachella Valley festival, fashion week, and so on.
Holidays make for great themes too. There's a holiday almost every day. You'll never run out of themes for your influencer campaigns!
Personalize your package
When sending a PR package to influencers, it is vital to make sure that you personalize the contents of your package. You should take the time to research their interests and find out what makes them tick. This will help you craft a package tailored to their preferences and create an impression that you did your homework.
Introduce your brand
Include a media kit, sometimes called a press kit, to provide information about your company and your products. Influencers receive many products daily, so you can't expect them to remember your details. And you can't expect them to go through their emails for your info, either. You are just making it harder for them to talk about your brand.
Include any brochures and instructions related to your event or product. The more information, the better they can explain your products to their audience.
Create a fun and unique hashtag for your influencer kits and encourage them to use it in their posts. A hashtag is a great way to increase brand awareness and get discovered by relevant audiences. You can include more than one hashtag for your campaign, but don't overdo it.
Include a promo code.
Influencers can become heroes by sharing promo codes with their audience. After all, who doesn't love special deals or discounts? This gives customers a reason to act now. Plus, it makes it easier to measure results because you'll see which influencer is more effective at promoting your brand.
Final Words
Learning how to send PR packages to influencers effectively can be an invaluable tool for businesses looking to get their message out there.
When done correctly, sending a personalized PR package can skyrocket your reach and grow your brand exponentially. Try out these steps and tips to get started on the right foot!
Explore All
Email To Influencers Articles