Have you ever gone to a company meeting that was all over the place? No clear talking points, overly long presentations, and a lot of time spent not getting anything accomplished. You don't want to follow in their steps. Preparing for meetings can be downright stressful— but they don't have to be, thanks to an administrative meeting agenda template.
We've laid out a great professional template that you can refer to for your next meeting. Not only that, but we'll also touch on some valuable tips to ensure your meetings are more effective and organized.
What is a Meeting Agenda?
A meeting agenda is a list of topics or items that need to be discussed. It usually includes the Time, Date, and location of the meeting and the topics that will be covered.
The goal of creating an agenda is to ensure that everyone attending the meeting clearly understands what will be discussed.
The Importance of a Meeting Agenda
Not many people truly understand the importance of having a well-thought-out meeting agenda. An agenda helps keep everyone on track and ensures that the meeting stays focused on the topics at hand.
Setting aside time to plan out your meeting agenda can save you a lot of time during your meeting. It can prevent meetings from running too long by ensuring that each topic is given a specific amount of time for discussion.
Additionally, an agenda can help take notes during a meeting so that everyone present clearly understands what was discussed.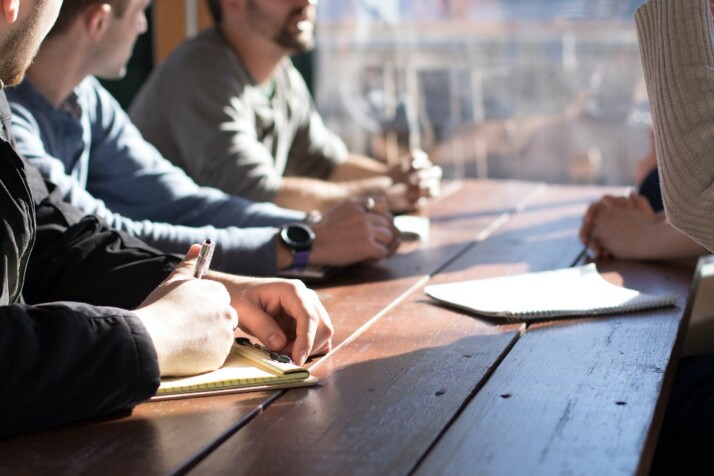 What You Should Include In Your Agenda
Here are five main things you should include when planning your meeting agenda:
Goals and objectives of the meeting
Action items or meeting topics
Location and time (if applicable) of the meeting
Required (and optional) attendees
Time allocations for each section of the agenda
You can add more details to your meeting agenda when needed. But these five are the bare minimum or what your agenda should contain.
Steps For Preparing Your Administrative Meeting Agenda
Meeting agendas help ensure meetings stay organized and focused while allowing participants time to prepare for discussion topics. Preparing it doesn't need to be all that complicated. Here are some of the main steps you can follow:
Start with a clear and concise purpose for the meeting.
List out all topics discussed during the meeting in order of importance.
Give attendees advance notice of items covered on the agenda.
Stick to the schedule as closely as possible, allowing ample time to discuss each topic.
Be sure to summarize action items and the next steps following the conclusion of the meeting.
Administrative Meeting Agenda Template Example
Design Team Meeting
[Date]
[Time]
[Meeting Participants]
[Meeting's Purpose]
E.g. Develop a new website page for product testimonials.
Agenda
a. Before the meeting:
E.g. The product testimonials document must be reviewed by all attendees.
b. Discussion topics:
E.g.
Describe product testimonials [10 minutes]
Include content to include on the web page [10 minutes, in-charge @Name]
Show tentative web design samples [15 minutes, @Name]
Voting on the website designs and sharing suggestions [10 min]
c. Action items:
Create a timeline for design deliverables by [Name]
Sharing the first cut of the web page design by [Name]
Preparation for a second meeting to finalize the design by [Name]
Conclusion
An administrative meeting agenda template creates a structure for your meeting. It includes the purpose of the meeting, each agenda item, and the time allotted to each item. Follow the steps in this article to help you prepare an agenda that allows your meetings to run as smoothly and efficiently as possible.
Explore All
Write A Meeting Agenda Articles