You've been asked to create a strategic planning meeting agenda, but you're wondering what other people do when they start and facilitate these sessions.
A strategy planning meeting agenda is an essential document for a business. It can help ensure that the meeting runs smoothly and that all necessary items are discussed.
In order to be effective, a strategic planning meeting agenda should cover the key topics that will help your business achieve its objectives. This guide overviews the primary benefits of a strategic meeting and the best practices for a strategic planning meeting.
What Is a Strategic Planning?
One of the most important aspects of any business is its ability to plan strategically. A strategic plan is a document that outlines an organization's long-term goals and how it plans to achieve them. It typically includes detailed information on the company's mission, vision, values, objectives, strategies, and key performance indicators.
To develop a strong strategic plan, businesses need to hold regular meetings where key members can discuss ideas and strategies collaboratively. One type of meeting crucial for this purpose is the strategic planning meeting.
Benefits of a Good Strategy Planning Meeting Agenda
A good strategy planning meeting has immense benefits for the company. It increases the chances of success by allowing key members to come together and create a plan that will guide their actions. Some specific benefits of such meetings include:
1. Defining goals and objectives
A clear goal is essential for any successful undertaking. And having a defined target in mind allows everyone involved in the process to stay on track. During a strategic planning meeting, it's essential to establish what you hope to achieve and how you're going to measure progress along the way.
2. Building consensus
For a plan to be effective, it needs buy-in from all who will be carrying it out. By hashing out ideas during the early stages of development, team members have an opportunity to air disagreements and concerns before things accelerate. This helps ensure that when it comes time put words into action, there won't be any last-minute surprises or glitches.
3. Planning for contingencies
Murphy's Law dictates that anything that can go wrong will go wrong. So it's always prudent to make contingency plans just in case disruptions occur. During strategy planning meetings, potential obstacles are identified, and solutions are mapped out ahead of time. As a result, everyone knows what to do when things don't turn out as planned.
4. Creates a sense of accountability
Finally, well-executed strategy meetings create an environment of accountability among participants – fostering trust, cooperation, and, ultimately, success!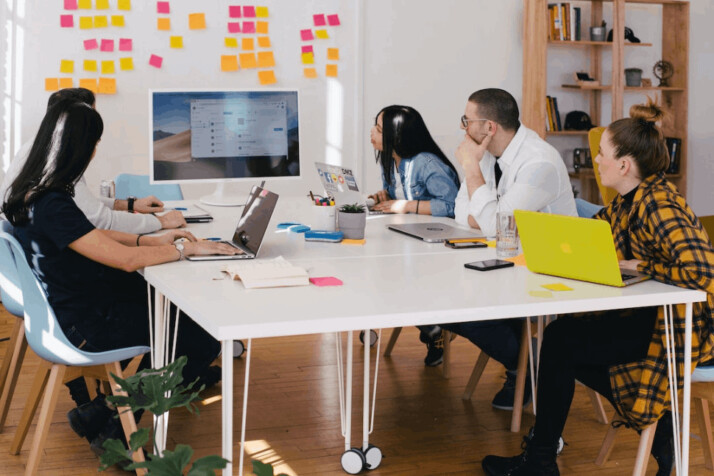 Best Practices for a Strategy Planning Meeting
The best practices for a strategic planning meeting agenda are as follows:
Establish a clear goal for the meeting and ensure all participants are aware of it.
Develop an agenda and circulate it to all participants in advance of the meeting.
Make sure everyone has an opportunity to share their thoughts and ideas during the meeting.
Plan enough time for each item on the agenda, ensuring no topic is rushed or left unfinished.
Finally, be sure to follow up after the meeting with any tasks or next steps that were agreed upon.
Conclusion
A strategic planning meeting is meant to help the company's CEO or executive team develop plans for growth and success. This article outlines the benefits and best practices of a strategic planning meeting agenda. Keep these in mind to stay focused and work towards the company's betterment.
Explore All
Write A Meeting Agenda Articles