If you're like most business owners, you know that effective marketing and sales are essential to your success. But did you know that the key to a great marketing and sales strategy is planning? That's why it's crucial to have a well-thought-out marketing and sales meeting agenda to keep everyone on track and focused on achieving your goals.
This guide outlines the benefits of a sales and marketing meeting and how to write an agenda for the session effectively.
What Is a Marketing and Sales Meeting?
A meeting between marketing and sales professionals to discuss strategies for increasing revenue. A marketing and sales meeting aims to develop teamwork and alignment between these two departments.
As a result, they can better achieve their common goal: generating profits for the company.
The discussion may include increasing market share, developing new products or services, improving customer satisfaction, or expanding into new markets. The meeting will also allow each department to understand the other's role in achieving these objectives.
Ideally, this type of gathering should result in increased cooperation between marketing and sales. This will lead to better results for the company as a whole.
Benefits of Effective Sales and Marketing Meetings
The key benefits of effective sales and marketing meetings are as follows:
Developing and agreeing on a sales plan helps ensure everyone is working towards the same goal.
Increased communication between sales and marketing can help eliminate misunderstandings, improve coordination, and lead to more effective campaigns.
Having regular meetings allows both departments to track progress and identify any potential issues or problems as they arise.
Generating new leads is crucial for any business – meeting together provides an opportunity for brainstorming creative ideas on how to reach more prospects.
Utilizing time efficiently by discussing strategy and goals during sales and marketing meetings will result in more significant productivity gains overall.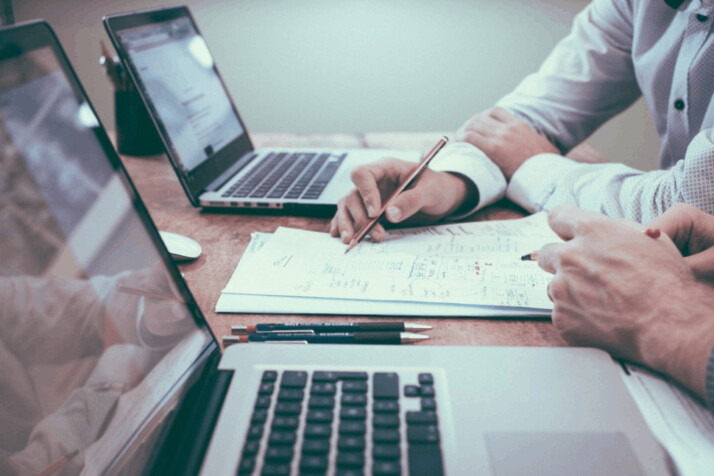 Components of a Marketing and Sales Meeting Agenda
Remember the following key components of a marketing and sales meeting agenda for a successful outcome.
Review Past Work and Results
The teams need to review and understand what has been successful in the past. It is essential for both marketing and sales representatives to take a look at what efforts have previously been put forth by each department. This will help identify any potential areas of improvement moving forward.
Create New Goals or Objectives
Once a review of past performance has taken place, it is then time to establish new and specific goals. And these objectives should be achieved in the future by marketing and sales working together as a team.
Define Key Strategies for Hitting Those Targets
Based on the goals set out, it is necessary to develop an action plan. It must detail how to collaboratively meet these objectives by marketing and sales staff, respectively.
Assign Tasks & Timelines
With everything now laid out clearly, the next task is assigning responsibilities and respective deadlines. As a result, everyone knows exactly what they need to do in order to meet agreed-upon targets.
How to Write a Marketing & Sales Meeting Agenda?
A marketing and sales meeting agenda is a document that outlines the topics that will be discussed during a marketing or sales meeting.
It typically includes a list of topics to be covered and the time allocated for each topic. The agenda can help ensure that the meeting runs smoothly and efficiently by ensuring everyone knows what to expect.
Tips for writing a marketing and sales meeting agenda:
Decide on the purpose of the meeting and develop an outline of proposed topics based on this purpose.
Draft an introduction specifying who is attending, when and where it will take place, and what its objectives are.
List out each topic with specific details about what will be discussed under each one, including allotted times for discussion.
Close with necessary housekeeping items, such as how long participants should stick around afterward for questions or further discussion, etc.
Conclusion
A sales and marketing meeting can be an intimidating and daunting task. But it doesn't have to be that way! Use the tips in this article to create an effective, efficient, and beneficial meeting agenda for your company. You might be planning your first meeting for the month or already know how to plan savvy meetings. Regardless, the article will benefit you in developing a great sales and marketing meeting agenda.
Explore All
Write A Meeting Agenda Articles