A successful initial meeting with a client lays the groundwork for a productive working relationship. Focusing on key agenda items ensures that the meeting is effective and tailored to your clients' needs.
Some important elements include an overview of the company and its services. In addition, an introduction of everyone involved in the project and discussion of expectations and deadlines are important.
This article provides tips on approaching each topic in the agenda for first meeting with new client.
Important Elements of a Good Agenda for First Meeting With New Client
You should always have a strong agenda when prepping for your initial meeting with a client. An agenda is the road map for your meeting. Without an agenda, the meeting could be chaotic.
It gives the client a sense of what to expect and what is about to come next. We offer an in-depth explanation of what to include in your agenda for first meeting with new client.
Overview of the Company
The overview of the company gives a broad understanding of what it does, its history, and some recent developments. It also touches on markets served and key products/services.
This information can be helpful for clients who are not familiar with your organization to put things into context. Additionally, it is an opportunity to establish credibility by highlighting important accomplishments that have helped make the company successful thus far.
Introduction of People Involved in the Project
Another important item on the agenda is the introduction of the people involved. This is important because it allows you to show the client that you have skilled people to make the work a success.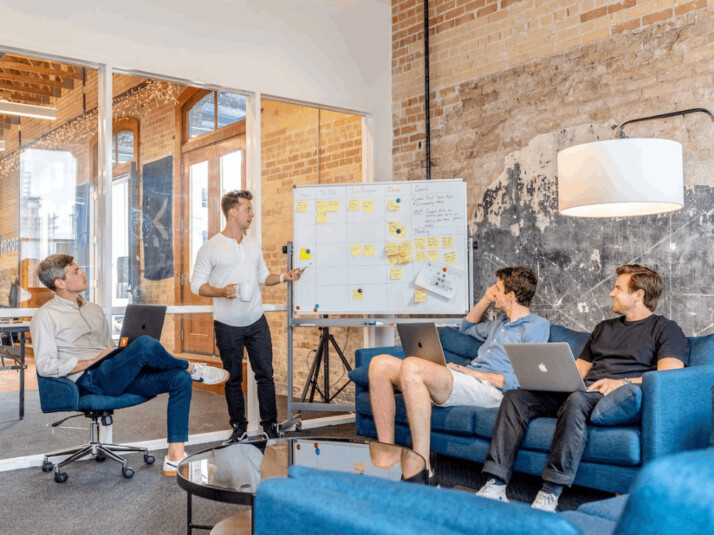 Expectation and Deadlines
Setting expectations and deadlines in the initial meeting with a client is important. Establish goals and objectives for the meeting early on. This will help guide the discussion and ensure everyone is on the same page and that everyone understands what is expected of them.
By highlighting your organization's accomplishments, you can build credibility with the client and show that you are knowledgeable about their industry.
Other Important Things to Keep in Mind
Here are a few things you should keep in mind when attending your first meeting with a client.
Make It a Conversation
You should know that this is a meeting, and you need to allow the client to talk too. There's no harm in starting the conversation and taking the lead. Nonetheless, one party shouldn't dominate the conversation. Be sure to take turns talking and actively listening to what each person has to say.
Make Notes As You Go Along
You're not a computer; you won't be able to process everything discussed immediately. Thus, it's best to take notes. This will help you remember important points later, as well as follow-up with clients after the meeting if necessary.
Bring Any Relevant Materials or Documents
It is important to make sure you have every document relevant to your business. Having supporting material at hand has two benefits. First, it shows you're serious with your business. Second, it can help you illustrate your point and speed up the decision-making process.
Final Thoughts
It's important to have a good agenda when meeting with clients, so you can make the most of your time together.
You want your client to feel like they've made the right choice at the end of the meeting. This means you and your team have to prepare ahead of time. The agenda you set allows you to steer the discussion in any direction you want.
Don't forget to prepare your mind to answer different questions the client may ask. The answer you provide to questions is another great way of showing you have the knowledge required to handle their project successfully.
Explore All
Write A Meeting Agenda Articles