Your first staff meeting is an opportunity to showcase your leadership skills and get everyone on the same page. Start your meeting off the right way with these tips for making an organized and clear agenda for first staff meeting.
The goal of your meeting is to make sure everyone is clear on the company's goals, expectations and policies. It should also be a forum for establishing and reaffirming group norms that help members prioritize and carry out their duties effectively. And the tips in this article can help you do just that!
What Is the Goal of a First Staff Meeting?
It's normal to feel nervous when it's your first meeting with your company's staff. You might even feel overwhelmed by all the ideas you wish to share with your new team. But remember, you don't have to say everything in this first team meeting.
Your first meeting between you and your new team should have three goals:
Make an excellent first impression on your team.
Establish trust, respect, and rapport.
Set the tone and expectations to help you and your team succeed.
Preparing a well-written agenda is best to ensure your meeting flows smoothly. We'll discuss more on the importance of your agenda in the next section.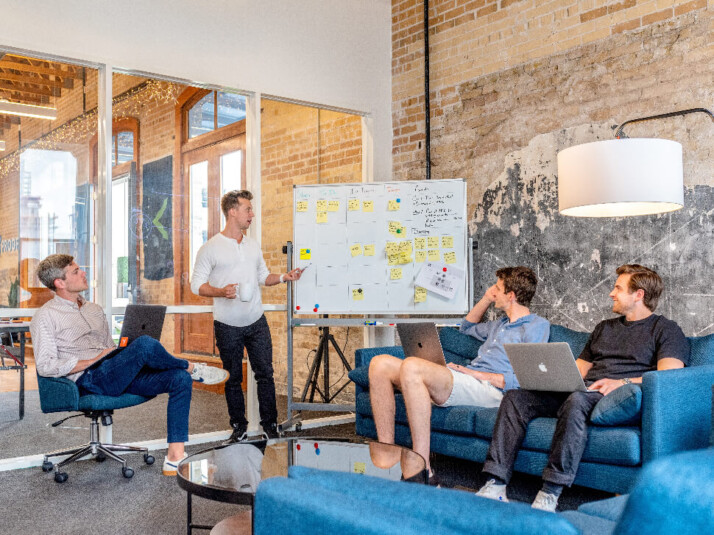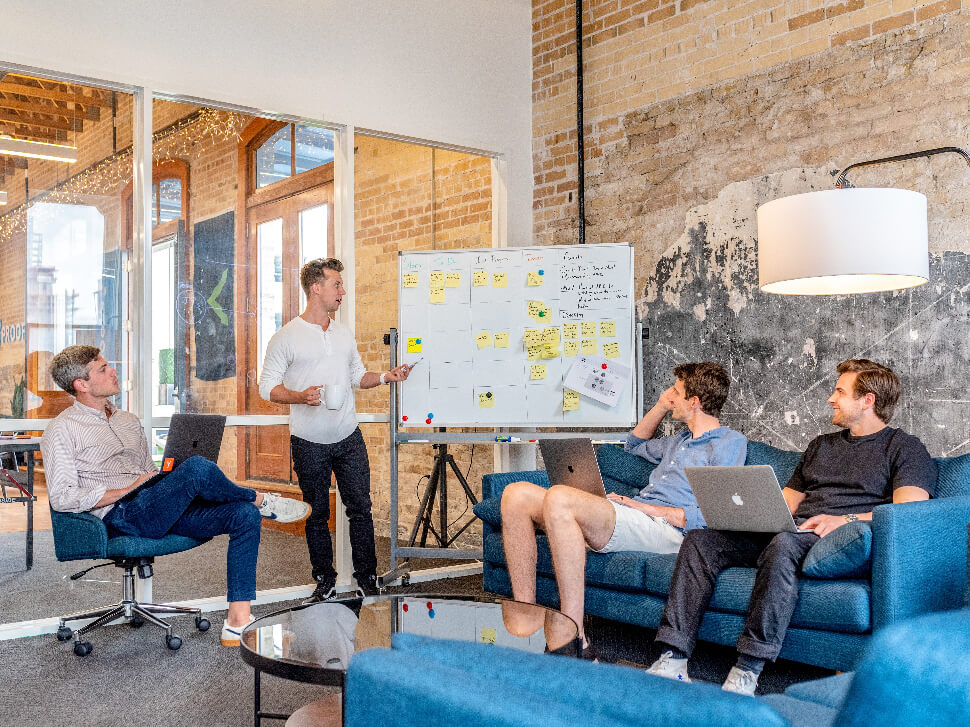 Why Your Meeting Agenda Matters
A meeting agenda is a document that outlines the items that will be discussed at a meeting. It typically includes the date, time, location of the meeting, and a list of topics to be covered.
The agenda helps ensure that all attendees know what will be discussed and can prepare for the discussion accordingly.
Key Tips for an Effective Agenda for First Staff Meeting
Insert Some Fun Ice Breakers
Take a moment to break the ice before diving into your meeting content. This is your team's first time attending one of your meetings, and in some cases, it may even be their first meeting you. And icebreakers are a sure way to ease any apprehension or nerves in the room.
Keep the Meeting Structure Flexible.
Meeting agendas are essential. But you shouldn't be so committed to it that you miss a chance to have meaningful conversations with your team.
You must prepare for your first staff meeting with your topic plan and talking points. This doesn't mean you can't keep things flexible enough to allow conversations, questions, and interactions to unfold organically.
Get the Team Involved
Don't bore your staff on the first day with an hour-long presentation. By the time you finish talking, they may have already checked out and lost interest! You don't want that.
Mix things up by engaging your team and keeping them involved. Try to walk around asking them to introduce themselves. Or you can also ask for their input during certain parts of your presentation.
Be Mindful of the Time.
Whether or not your first staff meeting is engaging, people will have difficulty staying engaged if it goes on for too long. Keep everything as concise as possible.
Ideally, your meeting time should only be under a half hour long. Make sure you schedule break breaks if you have to discuss more topics.
Leave Time for Employee Questions.
Your team will surely have many questions for you since this is your first meeting. As such, try to have plenty of time at the end of the meeting for a Q&A. This will allow them to get to know you better and build a better relationship with you. It can also be a great time to get to know your new team's challenges and concerns and how you can better address them.
Be Yourself and Show Your Personality.
Being an effective manager requires connecting with your team more personally. This can promote better communication, trust, respect, and, ultimately, better working relationships.
When people see who you really are, you can build trust and authentic relationships more easily. So it may be a cliché, but be yourself while you conduct your first meeting!
Have Some Next Steps Planned
When you finish your meeting, you want everyone to walk away knowing what to do next. You can schedule one-on-one meetings with each team member, host a training session regarding new systems, and so on.
First Meeting Agenda Template Examples
Example 1
Introduce yourself to your team, and ask them to introduce themselves. (5 mins)
Have a fun icebreaker activity (5 mins)
Let your team know what you expect from them. (10 mins)
Ask about the team's challenges, strengths, and suggestions for what they'd like to see change as they step into management. Also, ask what they prefer to stay the same. (15 mins)
Give the team a chance to ask you questions. (10 mins)
Example 2
Who am I? (5 mins)
Share who you are with your new team. Give them an idea of what motivates and inspires you and the things that bring you fulfillment.
Leadership philosophy (5 mins)
Consider answering these questions to share your leadership philosophy:
What do you see as the purpose of a manager?
What do you value?
Who are the people you look up to?
What drew you to the organization?
Thoughtful questions (10 mins)
Ask your team thoughtful questions to get to know them.
Next steps (10 mins)
How will this meeting turn out? What should the team do next?
Conclusion
The first meeting is always important because it sets the tone for the rest of your working relationship. And what better way to set your meeting up for success than with a well-thought-out agenda for first staff meeting? A clear agenda can make your meeting run smoothly and efficiently.
Explore All
Write A Meeting Agenda Articles