Having an agenda for introductory meeting is an excellent way to make a good first impression on a new team member. In such meetings, teams get to share what they need, and build rapport.
When there is an agenda, all attendees know what topics will be covered and when each issue is scheduled for discussion. Having a plan also keeps the focus on critical points and helps to move meetings along more efficiently.
This article covers the benefits and structure of introductory meetings and templates to help you get started.
What Is an Introductory Meeting?
An introductory meeting is a formal session where two or more individuals come together to discuss and establish an agreement on specific matters.
This type of meeting often sets the tone for future interactions, so everyone must come prepared with clear objectives. Before the meeting, everyone should get a copy of the agenda, so they can look over the topics beforehand.
Benefits of an Introductory Meeting
One of the purposes of an introductory meeting is to provide a general overview of your business and discuss the required work scope. The goal is to establish a working relationship with your client and ensure all expectations are clear.
They offer the opportunity for:
Both parties to get to know each other
Exchange information as to what you expect from the relationship
Clarify any misunderstandings that may have arisen before work begins.
Additionally, an introductory meeting can help build a foundation of trust between the client and vendor, which can prove beneficial down the road.
Steps to Incorporate in an Introductory Meeting
The agenda for an introductory meeting may vary depending on the purpose of the meeting, but generally consider these vital steps.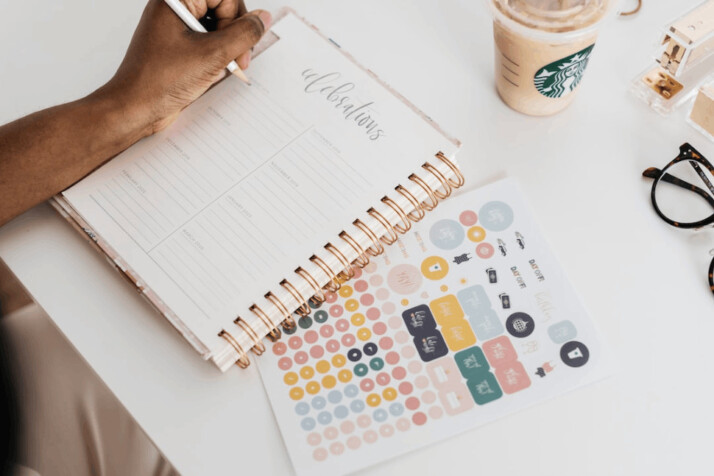 First, it is vital to develop rapport with participants by introducing oneself and delivering a quick summary of one's relevant experience or expertise. This sets the stage for open communication and allows participants to feel comfortable asking questions.
Next, it is helpful to provide context for the reason of the meeting and what attendees can hope to gain from attending. This information helps ensure that all parties involved have a common understanding of objectives going into the discussion.
Finally, before delving into specifics, it may be helpful to ask attendees their thoughts on potential solutions or approaches.
Another angle is to trash any initial concerns they may have. Doing so encourages input from all stakeholders early in the process and ensures that everyone collectively reaches a consensus.
Templates of Agenda for Introductory Meeting Using INK
A well-organized agenda is key to a successful introductory meeting. It ensures the coverage of all essential topics and helps create a productive discussion.
By having an agenda, you and your clients can be clear on the subject of discussion and have a framework for moving forward. The following items can serve as a meeting agenda template:
Sample 1:
1) Introduction of new employee by manager or HR representative
2) Job overview, including key responsibilities and expectations
3) Overview of company culture, values, and goals
4) Tour of office/workspace
5) Discussion on upcoming projects or tasks
6) Q&A session
Sample 2:
Hello everyone! We'll be having our introductory meeting now. Here's the agenda:
1. Introductions – who we are and what brings us here
2. Overview of the project – what it is, its goals, and how we'll go about achieving them
3. Discussion on logistics – when and where to meet, work hours, etc.
4) Miscellaneous items
Final Words
An agenda for introductory meeting will ensure everyone has a clear understanding of what is to be discussed and allows enough time for questions.
Explore All
Write A Meeting Agenda Articles