Are you looking to lead successful sales meetings?
Creating an effective agenda for your sales meeting is essential to ensure that everyone knows the agenda, and they achieve these goals. An agenda for sales meeting template can help keep the team focused and motivated while also helping maximize the time spent in the meeting.
This blog post will discuss how you can create a positive agenda for your next sales meeting. We'll go over what topics should be in your template and provide examples of each section so that you can get started immediately. Read on to learn more!
What Is a Sales Meeting Agenda Template?
A sales meeting agenda template is a document that outlines the topics and goals of your upcoming sales meeting. It should include information about who will be present, when the meeting will take place. Also, about what issues you need to discuss, and how long each topic will last.
Creating a practical agenda allows everyone to come prepared with their thoughts and questions. It also helps ensure that you meet all your goals during the meeting and lets you track progress over time.
What Should Go in Your Template?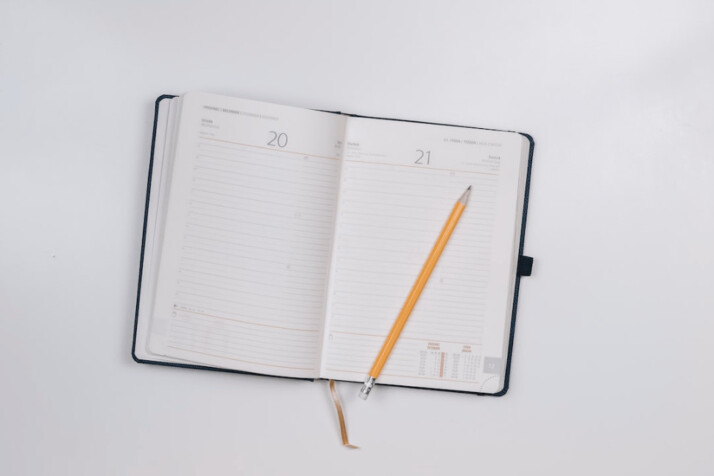 When creating a sales meeting agenda template, you should include several vital components:
Meeting Goals: Always identify the goal of every meeting upfront so that everyone will know of their responsibilities.
Meeting Times: Lay out when and where the meeting will take place in the template.
Attendees: Note who will be present during the meeting on the agenda.
Topics: Make sure to include topics that you need to discuss, such as sales figures, customer feedback, upcoming initiatives, etc.
Time Allocations: Include how long each topic will last in your template. This way your team knows the time for each discussion point.
Agenda Items for Your Sales Meeting Template
Here are examples of agenda sections that you may want to include in your template:
Introduction & Team Introductions
Start With a Brief Introduction to Welcome Everyone and Allow Each Person to Introduce Themselves, so That Everyone Becomes Familiar With One Another. If There Are Any New Members, This Is Also an Opportunity for Them to Get Comfortable With the Group.
Goals & Objectives Review
Go over the goals set during the last meeting and ensure everyone is on track to achieve them. This will help create a sense of accountability among the team and keep them focused.
Current Sales Status
This is the time to review the current sales status for each team member so that everyone knows where they stand. They can develop strategies to improve their performance if needed.
Upcoming Plans & Projects
Discuss any upcoming plans or projects that you will work on shortly. This will help everyone prepare ahead.
Brainstorming Session
Allot some time for a brainstorming session so that everyone can come up with creative solutions and ideas. This will help with upcoming projects or challenges they are facing.
Wrap-up & Follow-Ups
As previously mentioned, wrap up the meeting with a quick summary of what was discussed. Assign any necessary follow-ups for tasks that need to be completed afterward.
By including all these points in your agenda, you can ensure that your team is focused. They will be productive throughout the meeting so that everyone can get the most out of it!
Sample of an Agenda for Sales Meeting Template
Here's an example of a basic sales meeting agenda template that you can use to create yours:
Introduction & Team Introductions (10 minutes)
Goals & Objectives Review (15 minutes)
Current Sales Status (20 minutes)
Upcoming Plans & Projects (15 minutes)
Brainstorming Session (30 minutes)
Wrap-up & Follow-ups (5 minutes)
Conclusion
By following this simple template, you can ensure that all meetings are productive and efficient in tackling the various tasks. Additionally, it will help create structure and accountability between team members.
With this information, you should now understand what should be included in an effective sales meeting agenda template. So, create one today and start having more successful meetings tomorrow!
Explore All
Write A Meeting Agenda Articles