Stockholders play a vital role in company decision-making. As such, they need to be updated on all important matters that can significantly impact the company's performance. This is why having an annual stockholder meeting is extremely vital.
Not only are they vital, but they're also part of regulatory requirements. And the best way to make your meeting run as smoothly as possible is to include all necessary annual meeting agenda items.
To help you out, we've outlined all the essential agenda items you should cover. We'll also be sharing a meeting agenda template you can refer to. Let's get into it!
Why Meeting Agendas Matter
Having an agenda for your meeting will make the discussion go clearly and smoothly. It's also an excellent opportunity to make sure that every company member knows what's expected of them. A meeting agenda can help you:
Keep everyone on track and ensures that all necessary topics are discussed.
Provide a framework for discussion and help ensure that each participant has the opportunity to contribute.
Help prevent disagreements or distractions from arising during meetings by keeping participants focused on the topic.
Allows meeting attendees to review key points before and after the meeting.
The most important aspect of the agenda is covering what you'll talk about in your meeting. Make sure to plan out every topic as well as the amount of time you give each item.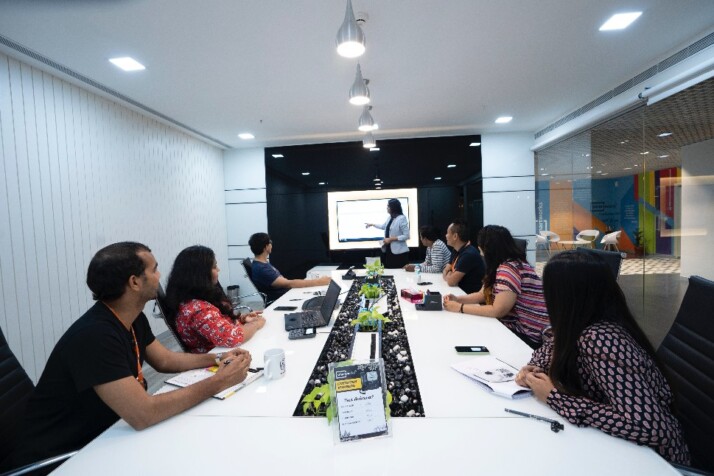 Important Annual Meeting Agenda Items
Administrative Tasks
Any changes to the company's bylaws should be discussed and voted on during the annual meeting.
You might want to discuss dividend payout policies, mainly if you haven't yet developed one or if it needs amendments. You can also check with the team if other administrative tasks, such as filing reports, are on schedule.
Board of Directors
The annual meeting is the perfect place to consider new leadership positions if leadership changes are being proposed. This includes voting for the board of directors or electing new members.
Voting procedures must adhere to your bylaws. Otherwise, any decisions made during the meeting may be invalid.
Values and Purpose
Annual meetings are also ideal for discussing the business's overarching themes. This can include civic responsibility, accountability, or innovation.
If you run a Limited Liability Company (LLC), you may ask your members to contribute ideas to incorporate tangible actions into the company's practices. This will help promote a more meaningful discussion.
Goals and Strategy
Annual meetings are built on short-term and long-term goals.
Investors and members get an idea of where the company is headed, such as new products or initiatives in the pipeline. This can be an effective way to inspire shareholder and employee confidence.
Sales and Results
Having tangible numbers about your business's performance can be helpful to shareholders and LLC members. It can give them a good view of the company's overall status, highlight recent highs and lows, or address any ongoing policy changes with specific information.
Sample Annual Meeting Agenda Template
[Date]
[Time]
[Location]
I. Call to Order
II. Approval of the Agenda
III. Approval of the Minutes
IV. Reports
Executive Director
Finance Director
Nominating Committee
Governance Committee
Public Relations Committee
V. Old Business
Board nominations
Contract negotiations
VI. New Business
VII. Comments and Announcements
VIII. Adjournment
[Next Meeting Date]
Conclusion
Your agenda is your meeting's roadmap. It ensures your meeting is tightly focused on the key issues your shareholders are most interested in hearing about.
Make sure to cover all necessary annual meeting agenda items to ensure that the shareholders and executives hear about the developments that genuinely matter. This will help them make informed decisions toward the company's success.
Explore All
Write A Meeting Agenda Articles