Meetings are an important part of any business, but they can also be a huge time suck without a clear plan. If you're not careful, meetings can go off track and become unproductive.
The key to successful meetings is having a well-organized agenda. It is even more important for executive management meetings. This article shows you exactly how you can create the perfect executive management meeting agenda.
How to Create Good Executive Management Meeting Agenda
You can create the agenda for your executive management meeting in four simple steps. These steps are:
Start by creating a list of all the topics you want to discuss in your meeting.
Next, prioritize those topics and decide which ones are most important.
Create an outline for each topic, making sure to include specific details that will be discussed at the meeting.
Finally, create an agenda template that can be used for every meeting.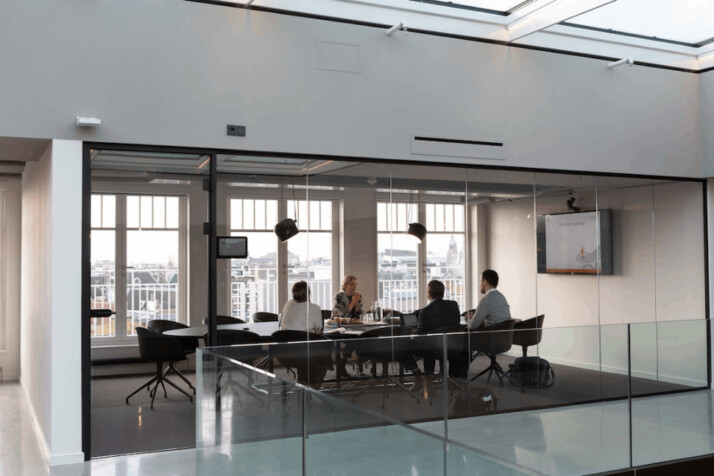 Create a List of Topics
To create a good executive management meeting agenda, you need to start by focusing on the goals of the meeting. What do you hope to accomplish? Once you have determined the goal of the meeting, it should be easy to come up with topics to help achieve that goal. Make sure your agenda includes items like discussion points, updates or reports from team members, and action items with specific deadlines.
If possible, try to keep your management meeting agenda short and sweet. No one wants to sit through an hour-long monologue! You may also want to consider using templates or checklists in order for everyone involved in the meeting (including yourself) to stay on track.
Prioritize the Important Topics
The topics pooled in the first step will often contain unnecessary or repetitive ones. In this next step, you should critically look at them and prioritize accordingly. Remove topics considered unnecessary, like personal updates. The purpose of the meeting is to discuss company-wide issues, not personal ones.
Create an Outline for the Important Topics
Now that you've sifted through it all, it's time to create an outline for the important topics. Creating this outline makes it easier to focus on the specifics. Without doing this, you may end up not touching the most important parts of each topic. You should also endeavor to create space for other miscellaneous topics. Members may have additional ideas and suggestions.
For example, under your general review, you can create an outline that assesses key performance metrics. In this instance, you can include the yearly income, operating income, and profit from your company.
Select Your Preferred Agenda Template
The last step is to find an appropriate agenda template to use. You have many options in this regard. The most important thing is to make sure the template selected is easy for everyone to understand.
Wrapping Up
Executive management meetings offer a great chance for the leadership of an organization to review performance and make plans.
The key is to create a good agenda. If your management meetings aren't effective and on-topic, the executives may devote more time to issues that aren't on the meeting agenda. This could result in inefficient meetings and lost productivity. Use this guide to create a meeting agenda that is efficient, on-topic, and effective for your executives.
Explore All
Write A Meeting Agenda Articles