Are you looking for ways to make family meetings more meaningful? Or how to structure a meeting agenda, so everyone feels heard and valued. No matter your motivation, your family will finally have a listening ear when you organize a successful family meeting.
These five steps will help create a compelling and engaging family meeting agenda. Keep reading to get started!
What Is a Family Meeting Agenda?
A family meeting agenda is a set of topics and tasks that a family will address at an upcoming gathering. It sets the tone for the entire meeting, ensures everyone's ideas are on the table and can help keep things on track.
You should handle all family gatherings with respect, so that everyone feels safe sharing their thoughts and feelings. A practical agenda will allow the entire family to come together as a unit and make decisions collaboratively.
Steps to Create a Family Meeting Agenda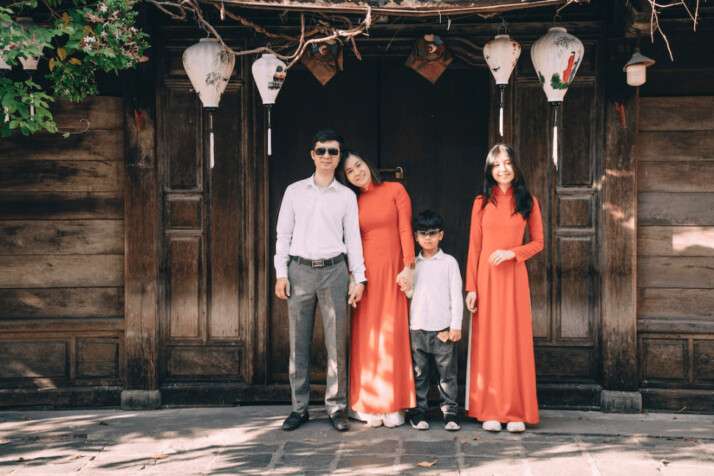 1. Set the Purpose of Your Meeting
The first step in creating a practical family agenda is setting the purpose of the gathering. Ask yourself why you are having the meeting – what do you hope to accomplish?
Knowing this will help guide your discussion and plan a strategy for resolving conflict or addressing any issues.
2. Decide on the Meeting Format
The next step is deciding on a meeting format that works for your family. Do you want to do a round-table discussion? Or it would make more sense for everyone to take turns sharing their thoughts and opinions.
It's essential to consider the dynamics of your family and what kind of environment will best facilitate communication and collaboration.
3. Create an Agenda
Now that you've identified the purpose of your meeting and the desired format, it's time to create an agenda.
Write down each topic or issues that you need to discuss from the most important to least. This will help keep all participants focused on the purpose of the meeting and make sure that everything goes according to plan.
4. Set Ground Rules
Before the meeting starts, it's important to set ground rules to ensure everyone feels safe expressing their opinions.
Talk about respectful communication, no interrupting or talking over each other, and handling disagreements with kindness and respect. Encouraging active listening will also help keep conversations productive and positive.
5. Stay on Track & Follow Up
Finally, staying focused throughout the meeting can be challenging with many different people involved in the conversation.
When someone gets sidetracked or off-topic, politely bring the discussion back to the agenda items. After you discuss each topic, follow up with any action items or tasks that you need to complete before the next meeting.
Eight Tips for a Successful Family Meeting
1. To get people comfortable with one another, you should begin with some sort of icebreaker game. Ensure it puts them in a relaxed and cheerful mood.
2. Set your meeting to a scheduled time. By keeping meeting times high, you will encourage high commitment.
3. Make sure all members have an equal chance to share their opinion, regardless of age or gender.
4. For the next gathering, have everyone bring ideas for what they'd like to talk about. This will help keep meetings organized and on track!
5. Encourage discussions without judgment – even if someone has an unpopular opinion, remind them that it is okay to disagree respectfully.
6. Take breaks throughout the meeting, so everyone can recharge and refocus on the topics.
7. Send a quick email or text message to recap what needs to be done before the next meeting is held.
8. Personalize messages.
When we are upset we often start sentences with "You are so…. "You do this all the time, and it makes me mad" or a similar phrasing. Start sentences with "I feel sad when…" or "I get upset when…" So that other family members will understand how you feel and what you want changed without feeling attacked personally.
9. End the meeting with a positive affirmation, such as expressing gratitude for everyone's participation or sharing something unique about each family member.
FAQs
What's Your Reason for Having a Family Meeting?
For those with new house rules, chores, vacations, or events that everyone must attend, the family meeting is their chance to share. You can make sure all family members are aware of what's happening and what'll be expected.
Additionally, weekly meetings provide a great bonding tool for your family, since everyone has the opportunity to connect and share important information. Everyone is reminded that their family is there to support and assist them. The event also gives the chance to discuss family goals.
Can You Tell Me What Questions to Ask in a Family Meeting?
What went well with the family this week?
Could we improve our family?
Do you intend to work on anything this week?
How Do You Plan Your Meeting Agenda?
Participants list.
A presentation of the task or project
Review of progress and updates
Discussion of cross-collaboration
Answering questions from participants
Next steps & action items to complete before the next meeting.
Conclusion
Creating an effective family meeting agenda can help ensure everyone feels respected, valued, and heard.
The five steps outlined above will help you structure an engaging family gathering, so you can listen to everyone and consider their ideas. Your family meetings will be more meaningful, productive, and enjoyable with an organized agenda! Good luck getting started!
Explore All
Write A Meeting Agenda Articles