Have a new project coming up? The last thing you want is to have your project managers lost and scrambling on what to do. This is why kick off meetings are so important. And to conduct your kick off meeting smoothly, you're going to need a clear project plan meeting agenda.
Not only do agendas help your entire meeting flow more smoothly, but they also help ensure you cover all the necessary topics. Follow the steps we've laid out in this article to make an agenda that will lead your project to success!
What is a Kick-Off Meeting For?
A kick-off meeting aims to ensure that all members of the team are aware of the objectives of a project and their respective roles.
The kick-off meeting helps set expectations for everyone involved and creates a shared understanding of what they need to do. It also allows for team building, communication planning, and problem-solving.
What A Project Plan Meeting Agenda Should Include
Your project plan meeting agenda can vary depending on the project and the team working on that project. But generally, it should include the following: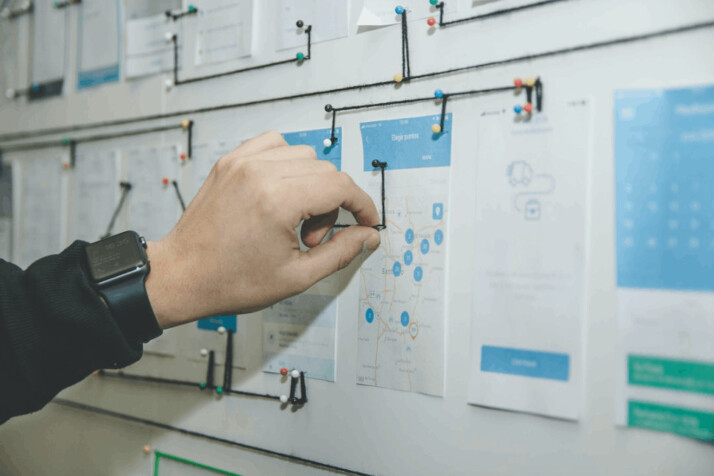 Project Background
The project background is part of the project proposal that describes the project and how it came to be. Make sure to show the research that went into developing the concept.
Other things to discuss in your project background are:
The why, where, and how of your project implementation
A description of the problem and what the project does to solve it.
All the information you present in this section needs reliable data to back it up. This is used in a project proposal to gain stakeholders' approval.
Project Scope Overview
Project scope overviews outline the work your team must complete to be successful.
Project managers can forecast costs and time more accurately by understanding the objectives and requirements necessary to complete the project. And by explaining the project's scope to the project team, they are better prepared for the tasks they will perform.
Project Timeline Overview
The project's deliverables should be arranged in chronological order, serving as a roadmap for your team. This is the backbone of your project schedule and should include the following:
Milestones
Tasks
Dependencies
Due dates
It is essential to clarify any confusion about what must be done and when it must be completed.
Risk Management Overview
Project managers will need to develop a risk management plan together with the project plan. Risks that could arise during the project are in this section. When these problems occur, you must prepare all the necessary steps to deal with them.
Risk is prioritized based on how it affects your project. This is how you develop a risk mitigation strategy, which sets out who will be responsible for which risk if it occurs. The project team must know who owns risks and quickly address them. You don't want anybody pointing any fingers.
Roles and Responsibilities
Project managers are in charge of defining the roles and responsibilities of their teams. This includes:
Each member's position on the team
What kind of tasks they're assigned
Any duties they have that relate to the larger team and the project.
Who they will report to for a clear chain of command.
Think of this as something similar to a description. During the kick-off meeting, a list of roles and responsibilities must be given to the project team. This list offers a brief overview of the job, its duties, and what the person is authorized to do.
Project Management Methods and Tools
This part discusses how project teams will work together. It includes the meeting structure, that is, how often the team will meet onsite or remotely. People may also want to know if they must stay home every day or if the office is open.
Another subject worth mentioning is where people can find and store project documentation (e.g., in a shared drive).
Key Steps For an Effective Kick-Off Meeting
Ensure your project team has a copy of the project's outline, objectives, measurable results, and more details in one brief. This could be through a presentation or a printed handout.
It's best to share it at least 48 hours before your project kick-off meeting. When sharing new information, it always takes time to take it all in. Give your team a chance to pre-read the outline, paraphrase what's essential, and come up with questions.
Do your kick-off in person when possible.
Meetings like this warrant face-to-face interaction, especially if your project takes a quarter or more of your time. If you have a remote team but are within the same city, try to arrange an offsite meeting!
Make it fun
Project kick-offs don't need to be too formal. Don't hesitate to inject some fun into it, whether through a team activity or an icebreaker. You might be getting the chance to work with some group members for the first time, and starting on the right foot is essential.
Use the DACI framework.
Consider using the DACI decision-making framework: Driver, Approver, Contributors, and Informed when assigning roles and responsibilities for the project. When you're splitting up the project into individual tasks, this is especially helpful.
When Should You Have Kick Off Meetings?
In general, project kick-off meetings occur one month after project approval. You can schedule your project kick-off meeting in the morning or afternoon. This can give your team more time to brainstorm creative ideas and generate momentum for implementation.
Project kick-off meetings are also used in some organizations to assess a project's effectiveness and deliver value to its stakeholders.
These types of meetings sometimes last for a long time because there is a lot of work. You don't want to take up too much time, thought. Try to keep it within 90 minutes.
Final Thoughts
Don't let the project leadership get lost in the chaos of new project implementation. These steps and tips can help you create a clear victory plan through an organized project plan meeting agenda.
Without a defined organizational structure, the project is at greater risk of mismanaged timelines and going over budget.
Explore All
Write A Meeting Agenda Articles