Here are some questions below Roberts Order of Rules meeting agenda can answer for rookie board members regarding nonprofit meeting schedules.
Can a board member alter the proposed order of business? Can a member add an item to the agenda of a nonprofit board meeting before it goes to a vote?
According to the order, a motion from a board member is all it takes to change or add items to the agenda. Any changes to the agenda must be agreed upon by a simple majority of the voting members present. Read on to learn more about Robert's Rules of Order.
Roberts Order of Rules Meeting Agenda
Henry Martyn Robert authored Robert's Rules of Order, an authoritative guide on parliamentary procedure. Its guidelines are the de facto standard for meetings in the United States or anywhere else where English is spoken.
Robert's Rules of Order is so well-thought-out that its meeting principles have been used since it was published in the late 1800s. The regulations have been revised numerous times to make them more transparent and accommodate the needs of recent conferences.
The Order provides detailed guidance on managing agendas. This is essential given that it details the topics a board discusses at each meeting.
In practically any setting, Robert's Rules of Order can be helpful. Robert's Rules of Order is a roadmap for every kind of board meeting, in-person, online, or off. It can be used in various settings, including closed sessions, public conventions, and large-scale public assemblies.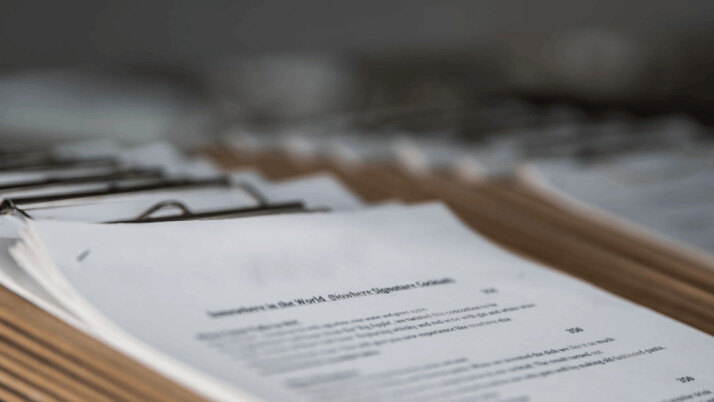 Who Sets and Organizes the Board Meeting Agenda?
The board's chair typically drafts the board's agendas. The chair usually talks to the CEO or other top executive when preparing agendas for board meetings.
A board chair may or may not directly ask the officers and board members if there is anything further they'd like to discuss. All board members should feel empowered and obligated to bring significant issues to the board's attention.
In addition, unless they are directly related to past board decisions, the board chair cannot veto items on the agenda for a meeting. The chair of a board meeting rarely refuses to add a topic to the agenda.
Any board director can propose adding the matter to the agenda and calling for a vote on the motion. However, doing so would be considered an abuse of authority.
Robert's Rules of Order: Amendment of the Meeting Agenda
Before or after a motion to adopt the agenda, the board might make any necessary changes. Any board member may motion to add, remove, or rearrange agenda items. After a move to change the agenda has been made, a vote is taken. The majority determines the outcome.
Agenda changes are more complex and quick once the meeting has begun once they have been approved. That's because, strictly speaking, once a session has started, the agenda items no longer belong to the board members who originally placed them there.
Question 1:
What happens if a board member calls for a meeting-related motion for debate but does not present it after the agenda is adopted?
A proposal to change the agenda at that time would require a two-thirds vote or more significant majority to pass. The motion made cannot be withdrawn by the board member who made it. For a vote to succeed, two-thirds of those voting must approve it. Any other board member may advance the motion.
Question 2
How should the board chair deal with this issue in his or her capacity as the facilitator?
Commonly, the board chair would announce that the motion has been withdrawn and then ask if anyone has any objections to the withdrawal.
If no one has anything to say against it, the chair can go on to the next item. Without dissenting voices, a motion that has been withdrawn is deemed to have received a unanimous vote of approval.
Once the board approves the agenda, all items on it are considered approved unless one of the following occurs:
There is complete inaction.
A move to modify the agenda has been withdrawn without opposition.
To remove an item from the schedule, a vote of two-thirds or more is required.
Time limits prevent the board from continuing the discussion.
A majority vote is needed to approve a motion to alter the agenda. A super majority vote is required after the agenda has been approved.
Template of Roberts Order of Rules Meeting Agenda
Organizing a board meeting's schedule would be a nightmare if not for Robert's Rules of Order. The guidelines are in place to ensure that all board meetings are conducted democratically and fairly.
The guidelines are quite helpful, yet they can be tricky at times. Here is a likely Roberts meeting agenda template using INK:
1. The Roll Call.
2. A show of hands among those present.
3. Approval of prior meeting's minutes (s)
4. The Chairman's Report.
5. Discuss and take action on items previously brought before the Board.
Items on the agenda may include, but are not limited to:
Discussion of the proposed budget for the upcoming fiscal year;
Review and vote on proposed amendments to the organization's bylaws or Articles of Incorporation;
Discussion of the appointment or termination of staff;
Discussion of any other unfinished business from previous meetings.
Any other routine matters that come up
Take a vote on whether or not to end the meeting
6. New Business (discuss and vote on matters that the board has not yet handled, including but not limited to)
Consideration, debate, and possible approval/disapproval of property acquisition agreement
Presentation of committee-approved proposals.
Other Recent Transactions
7. Proclamations
8. Adjournment
Final Words
Roberts Order of Rules meeting agenda follows a specific schedule. The rules enable members know how to move the meeting in a particular direction, raise a motion and observe proper procedure when speaking.
Explore All
Write A Meeting Agenda Articles