The world of affiliate marketing has never been more exciting, with a wide range of programs to choose from. Affiliate marketing is evolving and providing more opportunities for entrepreneurs to capitalize on. With advances in affiliate email marketing, affiliate marketing is making waves.
This comprehensive guide will teach you about the different affiliate marketing programs available. You'll also discover how to handpick the perfect one for your business. Plus, you'll gain access to proven strategies that will help you boost your affiliate earnings.
So, what are you waiting for? Get ready to explore the vast world of affiliate marketing and join the ranks of savvy entrepreneurs who capitalize on this lucrative opportunity. Start your journey to financial freedom today!
The Basics: What does Affiliate Marketing mean?
Affiliate marketing is a performance-based marketing strategy. It is a system where a business rewards affiliates for every customer brought about by the affiliate's marketing efforts.
In affiliate marketing, an advertiser pays an affiliate for each successful sale brought about by the affiliate's promotional efforts. This may be a flat fee or a percentage of the sale amount. The affiliate promotes the advertiser's products or services through a unique affiliate link. And if a customer clicks on that link and makes a purchase, the affiliate earns a commission.
Affiliate marketing is a very popular way for businesses to expand their reach and for affiliates to earn money. It can be an effective way for companies to drive sales and increase brand awareness. While affiliates can benefit from the earning potential and flexibility that comes with the business model.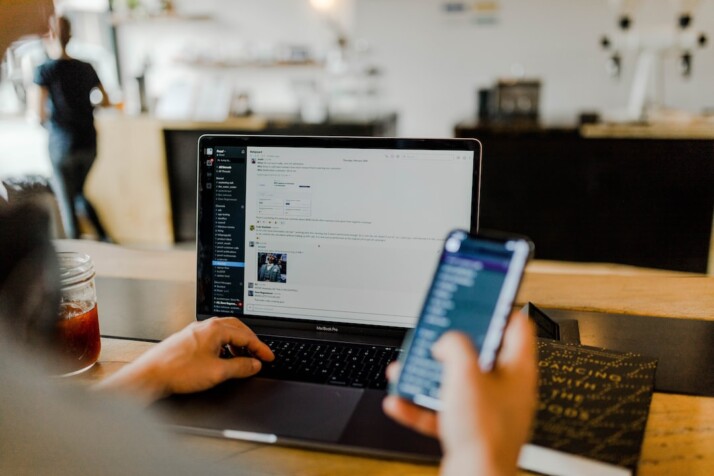 The Power of Email in Affiliate Marketing
An email is a powerful tool for affiliate marketing because it allows marketers to reach their audience directly and personally. Here are a few reasons why you should use email for your affiliate marketing campaigns:
Targeted Reach: Reach specific and interested audiences through email.
Measurable Results: Track success through clear and measurable results.
Cost-Effective: Reach a large audience at a low cost.
Increased Engagement: Build relationships and increase engagement with valuable content.
Better Control: Complete control over content and design of campaigns.
Finding your Perfect Affiliate Email Marketing Program
Finding the perfect affiliate marketing program can feel like searching for a needle in a haystack, but have no fear! By keeping these factors in mind, you'll be able to find the program that's just right for you:
Commission Structure: Consider the commission rate and bonuses offered by the program.
Product Quality: Choose a program that offers high-quality products.
Support: Look for a program that offers excellent support and resources.
Tracking and Reporting: Make sure the program provides accurate tracking and reporting.
Payment Options: Choose a program with convenient payment options.
Reputation: Research the program's reputation and look for positive reviews.
Compatibility with Website: Consider the compatibility of the program with your website.
A Glance at the Top Affiliate Email Marketing Platforms
1. HubSpot
With HubSpot, businesses can create custom affiliate tracking links and banners, manage their affiliates' payouts. And monitor the performance of their affiliate marketing campaigns in real time. The platform's reporting and analytics capabilities allow businesses to track key metrics. These include click-through rates, conversions, and revenue generated from affiliate marketing efforts.
HubSpot integrates with several popular affiliate networks. This allows businesses to easily manage their relationships with affiliates, recruit new affiliates, and pay affiliates accurately and efficiently.
2. ConvertKit
ConvertKit is an email marketing platform designed specifically for professional bloggers and content creators. It offers features such as automation, landing pages, and forms to help businesses build their email lists.
ConvertKit also offers advanced segmentation and tagging capabilities, allowing businesses to group their subscribers based on various criteria, such as behavior, interests, and location. This makes it easier to send relevant and targeted emails to each subscriber.
3. MoonSend
MoonSend is a platform that helps businesses and individuals to build, manage, and track their affiliate programs. It provides a suite of tools to streamline the process of setting up an affiliate program, managing affiliates, and tracking their performance.
This can help businesses increase their online visibility and reach by leveraging the networks of affiliates' networks promoting their products or services.
4. ShareASale
ShareASale is an email affiliate marketing tool merchants can use to promote their products and services to affiliates. It is a popular platform among merchants, allowing them to easily create and manage affiliate campaigns, track performance, and pay commissions.
It also provides a range of tools and resources to help affiliates learn how to effectively market products to reach more potential customers. Some of the features of ShareASale include creating custom email campaigns, monitoring the performance of email campaigns, and tracking clicks and conversions. And setting up automated payment systems.
ShareASale also offers a range of tools to help affiliates create and manage their email campaigns. These tools include email templates, landing pages, and tracking tools.
Launching a High-Performance Email Marketing Campaign: Key Strategies and Tips
Step right up and get ready to blast off with a winning affiliate marketing campaign! It's all about the trifecta of planning, researching, and executing with precision.
Follow these key steps and watch your success skyrocket.
1. Identify your target audience.
Before you start your email marketing campaign, you need to know who your target audience is. This includes demographic information such as age, gender, location, and interests, as well as their pain points and goals. This information will help you craft more relevant and engaging emails to your target audience.
2. Choose the right affiliate products.
The next step is selecting the affiliate products you want to promote. Ensure that the products are relevant to your target audience and offer high quality and value. You want to ensure that you're promoting products you believe in and will deliver results for your audience.
3. Build your email list.
Your email list is the backbone of your affiliate marketing campaign. To build your list, you can use opt-in forms on your website, run contests, offer freebies, and collaborate with other businesses in your niche. The key is to make it easy for people to subscribe and give them a reason to join your list.
4. Create compelling email content.
Your emails must be engaging, relevant, and valuable to your target audience. Use subject lines that grab their attention, include eye-catching graphics. And write compelling copy that communicates the benefits of the affiliate products you're promoting. Use a conversational tone and avoid using hard sells in your emails.
5. Test and refine
It's important to regularly test and refine your email campaigns. This includes testing different subject lines, email formats, and calls to action to see what works best. You should also track your results and make changes based on your collected data. This will help you continuously improve your email campaigns and maximize your results.
6. Foster good relationships with your subscribers.
Finally, remember that affiliate marketing is about building relationships with your subscribers. Encourage them to reply to your emails and engage with you on social media. Offer them exclusive content and opportunities to connect with you directly.
The stronger the relationship you build with your subscribers, the more likely they are to trust you and take action on your recommendations.
One Final Affiliate Email Marketing Tool
INK AI Assistant
Without relevant and captivating email subject lines and copy, you miss out on converting your audience. But not to worry, INK is here to help. This all-in-one content tool can generate captivating subject lines that will keep your audience hooked to the very last word of your email. INK AI Assistant can also generate compelling copy that communicates the benefits of the products you're promoting in a few words.
The best part? You can choose the tone of voice that resonates with the specific audience you're reaching out to. Hear you say eye-catching graphics – INK has you covered on that too. You can create custom images that align with your email copy using INK's Image generator.
What more can one ask for? INK has you covered for writing the most compelling email copy! Leverage this tool and watch your email engagements skyrocket.
The Bottom line
The affiliate marketing landscape is constantly evolving; even now, it promises to bring more exciting opportunities. By carefully choosing the best affiliate programs that align with your goals, you can tap into a powerful revenue stream. While providing value to your audience.
INK is one standout tool – you need a captivating email subject line and copy to record email success.
So, what are you waiting for? Leverage these tools and take your affiliate marketing game to the next level.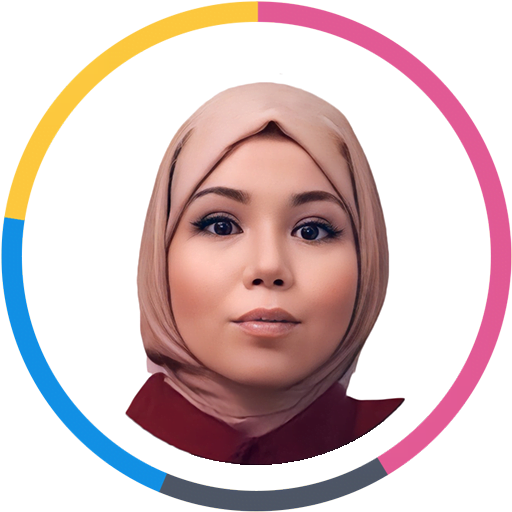 Abir is a data analyst and researcher. Among her interests are artificial intelligence, machine learning, and natural language processing. As a humanitarian and educator, she actively supports women in tech and promotes diversity.
Explore All
Write Marketing Message Articles