Email marketing has become an invaluable tool for businesses of all sizes to reach their target audiences. From increasing engagement to improving customer loyalty, the benefits of email marketing are plentiful and can help any business boost revenue and customer satisfaction.
This article will explore the key advantages in more detail. This will help you better understand why email marketing is one of the most effective tactics for modern businesses.
What Is Email Marketing?
Email marketing is a form of direct communication between businesses and their target audience, using email as the medium. It involves sending personalized emails to subscribers, prospects, or customers. These emails contain promotional content such as advertisements, discounts, newsletters, and other updates related to your business.
Importance of Email Marketing
Email marketing is an excellent tool for any business. By leveraging the power of personalization and segmentation, you can reach out to your target audience on a one-to-one basis.
You can craft tailored campaigns specifically designed to address their individual needs. This makes building relationships with potential customers easier, generating leads, increasing sales, and driving more revenue.
Additionally, email marketing is cost-effective compared to traditional advertising techniques. It provides real-time results that allow businesses to track performance easily and make better decisions in the future.
12 Key Benefits of Email Marketing
Let's understand the key benefits of email marketing in detail:
Crafting Tailored Messages to Recipients
Email marketing allows businesses to craft customized, personalized messages for customers. By leveraging customer data and segmenting subscribers into targeted lists, companies can easily create content tailored specifically to each individual's interests and needs.
This allows you to engage your audience better while delivering more relevant content they're actually interested in. Not only does this increase engagement, but it also increases ROI since your audience is already engaged with the topic at hand.
Gaining Audience Insights From Surveys
Gathering feedback from customers through surveys is an essential part of any business strategy. Email provides an efficient way to communicate survey information to customers quickly and conveniently.
The responses collected can then be used to focus your efforts where they are needed most, helping to ensure a high-quality customer experience. Additionally, feedback enables companies to make informed decisions when it comes to product improvements and new features.
Boosting Sales Performance
A well-crafted email campaign can be extremely helpful for improving sales. Companies can effectively encourage customers to purchase their products or services through carefully worded subject lines, images, and descriptions.
Additionally, timely emails informing customers about special offers or discounts provide extra incentives for customers to choose your company's offerings over competitors.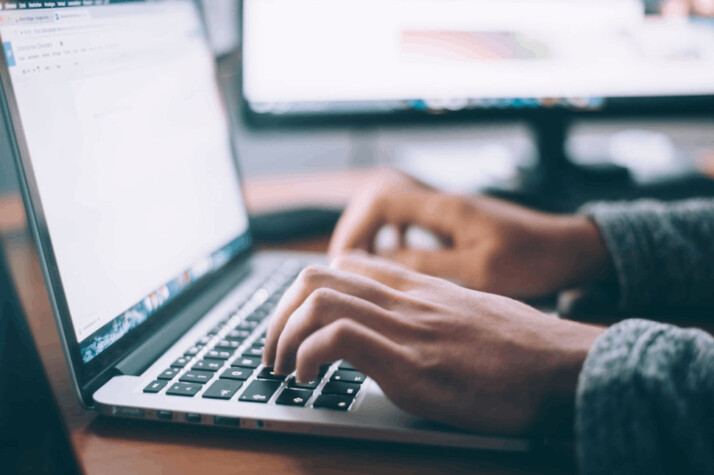 Interacting With Your Consumers
When used correctly, email marketing can be an excellent way to communicate with your audience and build relationships.
You can use emails to send out newsletters, tips, advice, special offers, discounts, or any other information that could help your customers. Taking time to engage with customers shows that you value their opinions and want to provide the best possible experience for them.
Driving More Website Traffic
Sending out relevant and interesting emails can help drive traffic to your website. Make sure the emails link back to your site and include calls to action so customers know exactly where to go for more information.
Moreover, this helps to draw attention to whatever promotion or deal you're advertising at the time. Additionally, social media links embedded in your emails can help extend your reach even further.
Launching Timely Promotions
Email marketing can be used to deliver timely campaigns to your customers. You could be announcing the launch of a new product or reminding customers about an upcoming sale. Email allows you to stay top-of-mind and ensure your messages are received in a timely fashion.
By taking advantage of this immediacy, marketers can strategically target customers at key points throughout their customer journey. They can also keep customers engaged with relevant content that delivers value and encourages interaction.
Generating More Leads
Another key benefit of email marketing is the potential for increased leads. With effective segmentation and targeting, you can create highly targeted lists filled with qualified prospects.
These prospects are the people who have already expressed interest in what you have to offer. This makes it easier to generate quality leads who are more likely to convert into paying customers.
By tracking click-through rates and other data points, marketers can gain invaluable insights into which types of messages resonate best with specific audiences. This helps businesses make better decisions when designing future emails.
Engaging the Correct Audience at the Optimal Time
One of the key advantages of email marketing is being able to target users at specific times. With traditional methods such as billboards or TV ads, you're limited by how long your advertisement will stay in view before fading away.
However, through email marketing, you can deliver tailored messages to individuals exactly when they need them. With this approach, you can easily tailor your offers around the user's schedule or current needs.
Additionally, segmenting your list into smaller groups makes it easier to deliver more personalized content directly related to each user's interests.
Crafting Cost-Effective Strategies
One of the key benefits of email marketing is that it's cost-effective compared to traditional marketing methods such as direct mail. For starters, there are no printing costs associated with email campaigns; you only need to create a template and hit "send"!
Additionally, due to their digital nature, email campaigns allow for easy tracking of click-throughs and conversions. This helps you get insight into what messaging resonates with your target audience.
This helps optimize future campaigns and ensure you're making the most out of every dollar spent on marketing efforts.
Control Over Your Media and Contact Lists
With email marketing, you own your contact list and media, as opposed to third-party social networks like Facebook and Twitter. These platforms control user access to posted content.
Not only does this give you total autonomy over what information you distribute, but it also allows you to track performance metrics. It helps you refine your approach to maximize effectiveness.
Contact lists gathered via email marketing are incredibly valuable assets for future use. This is because these people are engaged customers who have willingly opted in for communications.
The Bottom Line
Email marketing is a powerful tool that can help businesses reach new audiences and build meaningful relationships with their customers. It allows companies to deliver tailored messages, establish credibility, gain insights into customer behavior, and increase sales.
With the right strategy and tools, email marketing can provide tremendous value for any business looking to grow its customer base and maximize ROI.
Explore All
Write Marketing Message Articles