Are you looking to launch a new marketing campaign but need help determining which strategy is best for your business? Comparing digital marketing vs email marketing will provide clarity for better decision-making.
Let's consider their perks and stack them against each other to discover which would be best for you!
What is Digital Marketing?
Digital marketing is the use of digital technologies to promote products and services. Digital marketing is a way for businesses to reach customers and build relationships with them. It involves creating a plan that outlines the best ways to use digital channels to reach your target audience.
Activities such as creating content, running campaigns, and engaging users on social media are digital marketing strategies. Digital marketing can help companies build brand awareness, increase customer loyalty, and grow their business.
5 Typical Forms of Digital Marketing
Digital marketing is a broad term that encompasses different types of online marketing strategies. Here are some popular digital marketing channels:
SEO
Search Engine Optimization is optimizing website content and structure to increase its visibility on search engine results pages (SERPs). This can be done through a variety of tactics, such as;
Keyword research
Image optimization
Link building
Page speed optimization
Meta tags
Internal linking, etc.
By leveraging these practices, it's possible to impact where a website appears on SERP rankings for target keywords. Ultimately, this helps businesses reach their desired audiences with relevant content tailored to their specific needs.
SEM
Search Engine Marketing is a form of digital marketing used to increase the visibility of websites and their associated content in search engine results.
It involves leveraging organic search engine optimization (SEO) techniques and paid advertising tactics to improve visibility and traffic. SEM focuses on driving qualified web visitors to targeted destinations, such as landing pages, product pages, sign-up forms, etc.
Paid Social Media Advertising
Paid social media marketing effectively targets potential customers, reaches a broader audience, and drives conversions. It involves creating campaigns through platforms such as Facebook, Twitter, Instagram, Snapchat, LinkedIn, or YouTube to promote a brand, product, or service.
These campaigns are often tailored to specific demographic groups or interests based on the data collected from each platform's analytics system. Businesses can increase awareness, consumer engagement, followership, and sales by strategically investing in these campaigns.
SMS Marketing
SMS marketing is a form of direct mobile advertising that leverages the ubiquity of text messaging to send personalized promotional messages. It lets companies deliver short, appealing messages and drive real-time conversions with unprecedented precision.
This digital communication lets organizations quickly share product and service information with users, including new offerings and discounts.
Video Marketing
Video marketing is a powerful way to communicate with customers, build relationships and drive sales. Visual storytelling and multimedia elements like audio, animation, and text can help businesses engage their target consumers and build lasting relationships.
Videos are often easier for viewers to comprehend than written copy, making them an ideal medium for transmitting information quickly and efficiently.
What is Email Marketing?
Email marketing is a type of digital marketing that involves sending emails to potential customers or subscribers. It's an effective way to reach out to people and encourage them to purchase products, sign up for services, or take other actions. Email marketing can be used to promote sales, generate leads, build relationships with customers, and more.
When you send an email, it may include text, images, links, and even videos. You can also use email campaigns to target specific groups of people based on their interests or demographics. This allows you to tailor your message to the right audience and increase the chances of getting a positive response.
The key to successful email marketing is understanding your goals and how to achieve them.
5 Essential Types of Email Marketing
Email marketing is a powerful tool to help you reach your target audience and increase ROI. Let's consider the various types of email marketing and the audience to which they are most effective.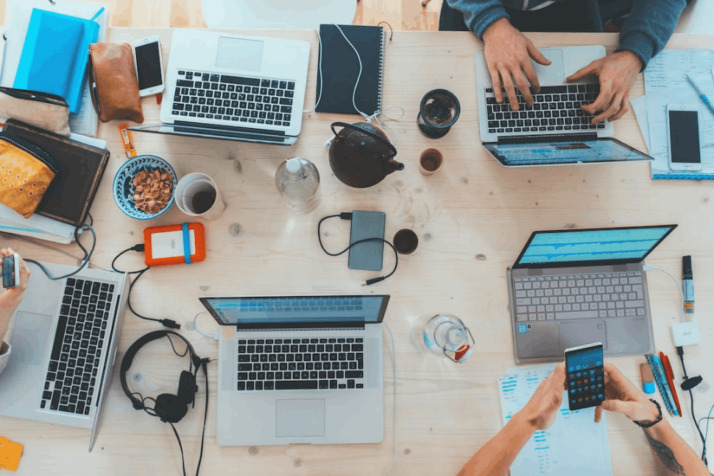 Newsletters
When you send a newsletter, you send out a series of email blasts on a predetermined timetable. The content of a newsletter might range from links to your most recent blog posts to announcements about sales and new products.
Sending out newsletters helps keep the conversation going with your leads and increases the likelihood of converting them to customers.
Promotional Emails
Promotional emails are an excellent way for marketers to engage with their customers and drive sales. By leveraging the power of email, businesses can reach out directly to consumers who have opted in to receive messages from them.
These emails typically include special offers, discounts, exclusive deals, and other incentives that compel people to take action. Utilizing creative content, captivating subject lines, targeted segmentation, and timely delivery, promotional emails can effectively increase conversions and ROI.
Transactional Emails
Transactional emails are automated messages sent to customers in response to specific actions they take. These can include welcome emails when someone signs up for your service, purchase receipts, password reset instructions and more.
They're typically triggered by an action the customer takes that's time-sensitive and relevant. The goal is to make each recipient feel valued and provide them with a personalized experience.
Lead Nurturing Email Series
These are email messages sent to existing or prospective customers to cultivate a relationship, engage with them and provide value-adds throughout their buying journey. This ongoing communication helps businesses build trust, foster loyalty, and convert leads into paying customers.
Launch Email Campaigns
Launch email campaigns are a series of emails sent in conjunction with the introduction of a new product or service. It may consist of as little as three to five emails and span several days. It's sent out throughout the launch period to drum up interest and sales from your target demographic.
Digital Marketing vs. Email Marketing: Which is better for your business?
It is easier to pinpoint which marketing strategy is better by considering the specifics of the product and target demographic. However, both are effective tools with distinct advantages.
Digital marketing allows you to reach a wider audience, leveraging content such as social media posts, websites, videos, and banner ads. Email campaigns provide more personalization and can be tailored to your customer base, depending on their preferences.
Email marketing may require more up-front work, but it may also give you better returns in the long run. Digital marketing, however, can be a great way to get your message out quickly and cost-effectively.
Digital marketing can be done quickly, on a large scale, and at anytime of the day or night. It also allows you to track results in real time, so you can make adjustments as needed.
On the other hand, email marketing requires more planning and is typically slower to produce results. However, it has the potential to reach a broad audience and drive long-term engagement.
Ultimately, weighing the pros and cons of each approach before making an informed decision about which one best suits your needs is essential.
Wrapping Up
Ultimately, the most effective marketing strategy will depend on your specific needs and goals. Regardless of your marketing type, focusing on quality content and offering value to your clients is key. You can successfully launch and grow your business online with little effort and the right strategies.
Exclusive Free Trial Offer
Outwrite your competitors with unique, relevant, and engaging content.
Claim 10,000 Words Free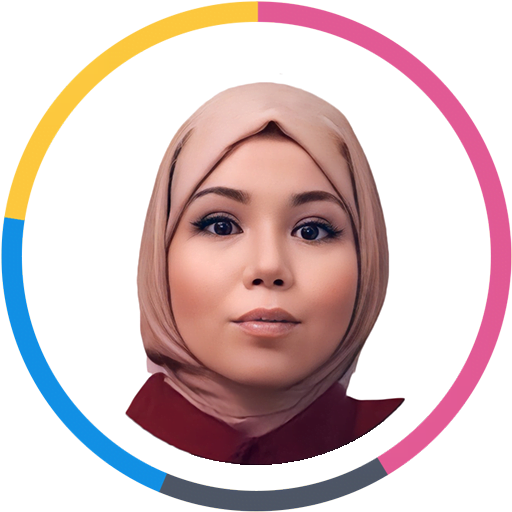 Abir is a data analyst and researcher. Among her interests are artificial intelligence, machine learning, and natural language processing. As a humanitarian and educator, she actively supports women in tech and promotes diversity.
Explore All
Write Marketing Message Articles