When you walk into a new place, your immediate instinct is to greet and introduce yourself to the people around you. This is the same way a job application works; you don't want to shove your resume into the employer's face. Let them know who you are and what you can do first by introducing your skills with a personal statement for a job.
A personal statement is often the first thing employers read when reviewing your application, so it's your opportunity to make an excellent first impression. This guide will teach you how to write an exceptional personal statement that will intrigue the recruiter.
What Is a Personal Statement?
A personal statement is a short document you write as part of your job application. It is a summary of your skills, experience, and accomplishments, often the first thing employers read when reviewing your application. This document highlights the qualities and experiences that make you a good fit for the job and explains why you're interested in the position.
A well-written personal statement can help you stand out from other job applicants and make a positive impression on potential employers. It also enables you to make a strong impression on employers and increase your chances of landing an interview and, ultimately, the job.
How Long Should a Personal Statement Be?
There is no standard length for a personal statement for a job. In general, it should be as long as it needs to be to highlight your skills, experience, and accomplishments effectively. But not so long that it becomes boring or challenging to read.
Your personal statement can be between one and two pages long. This should allow you to include enough information that provides an overview of your skills and experiences. But not so much that you overwhelm the reader.
It's essential to keep in mind that a personal statement is not a replacement for your resume. It should complement your resume and provide enough information that showcases your skills and experiences without overwhelming the employer.
How to Write and Structure a Personal Statement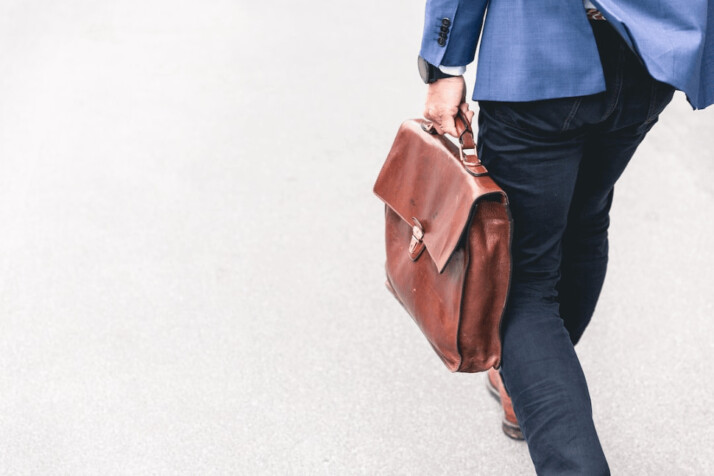 It's essential to structure your statement in a clear, direct, and easy-to-read manner. The structure of your statement will depend on the specific requirements of the job you are applying for.
Here are some tips to note.
1. Start With an Introduction.
The introduction is your chance to grab readers' attention and encourage them to keep reading. Start with something interesting, unique, and catchy to engage the employer and get them to read the entire piece.
2. Provide an Overview of Your Skills and Experience
Briefly summarize your skills and experiences. This could include any relevant education, training, or experience that makes you a good fit for the job. Keep it brief and to the point. Avoid including unnecessary detail.
3. Write Your Achievements
In your personal statement, you should also highlight your accomplishments. This could include any awards or recognition you have received, projects you have worked on. Or specific skills or experiences that set you apart from other candidates.
4. Write About Your Interest in the Job.
The next thing to write in your statement is why you are interested in the job and the company. This could include any specific reasons you are drawn to the industry, the company's mission or values. Or any other factors that make the job appealing.
5. Write a Compelling Conclusion.
The conclusion of your statement is your final opportunity to make an impression on the employer. End with something memorable, such as a call to action or a statement of your future goals.
Tips for Writing a Personal Statement for a Job
Here are some important tips for writing a personal statement for a job:
Research the company and the job. Before you begin writing your personal statement, it's essential to do some research on the company and the job you are applying for. This will help you understand the company's culture and values. And give you a better idea of what the recruiter is looking for in an applicant.
Tailor your statement to the job.
Be direct in your statement
Use specific examples to engage the employer.
Always proofread and edit your statement to ensure it is spelling and grammar error-free.
Examples of Personal Statements for a Job
Example 1
I am a highly motivated and organized individual with a passion for problem-solving and great attention to detail. A graduate of Administration with over five years of experience in customer service. Confident in my capability to excel in a fast-paced work environment. Skilled in communication, time management, and conflict resolution, and I am always looking for ways to improve processes and exceed expectations. I am excited about the privilege of joining your team and contributing to the success of your organization.
Example 2
I am a graduate of [university name] with a degree in English Language and Literature. I have always been passionate about language and its ability to communicate ideas and emotions. During my time at the university, I developed strong writing skills and an understanding of the nuances of rhetoric. My experiences working as a proofreader for a publishing company have given me valuable experience dealing with different types of text production. From academic essays to brochures.
Example 3
I am applying for the Output position at your company because it combines two things close to my heart: communication and technology. In this role, I would ensure that all material output from the company is error-free and meets established standards regarding style, grammar. My educational background and previous work experience make me perfectly suited for this job. I look forward to using my skills to contribute positively to your organization.
Example 4
I am a highly accomplished and results-driven sales manager with over ten years of experience. I have a proven track record of driving growth and profitability in global and regional businesses. This is through innovative sales strategies, strong team leadership, and effective customer management.
My skills encompass all aspects of the sales process, from lead generation to contract negotiation and closing. I am also an expert at optimizing channel partnerships to maximize market reach. In addition to my technical expertise, I possess excellent communication skills that enable me to build relationships with clients. Driven by challenge and success, I am looking for a new opportunity to utilize my skill set to achieve my desired goals.
Example 5
I am a highly motivated and skilled professional with over five years of experience in the retail industry. Eager to apply for the position of Manager at your company. My strong background in customer service and team leadership, and my passion for exceeding sales targets, make me a perfect fit for this role.
Example 6
As Assistant Manager at XYZ Retail, I successfully implemented several initiatives that increased customer satisfaction and boosted sales. I developed and implemented a new training program for our sales team. This led to a 20% increase in sales within the first three months. Additionally, I was consistently recognized for building and maintaining solid relationships with customers, vendors, and other stakeholders.
I am excited to bring my experience and skills to your team and contribute to your company's success. Thank you for considering my application.
Wrapping Up
Your personal statement is your first impression on the employer, and a wrong first impression ruins everything. So take care to write a compelling and intriguing personal statement. Highlight your unique skills and capabilities that distinguish you from other applicants.
Ensure that your statement is direct, professional, and catchy enough to make the employer consider you for the job.
Explore All
Write Personal Statement Articles