As a prospective university or college student, you will likely be required to write a personal statement as part of your application. A strong personal statement can set you apart from the other applicants and increase your chances of being accepted. To help you get started, we have compiled some effective 100 word personal statement examples.
From standout accomplishments to memorable experiences, these statements will help you make an impression on admissions officers. Read through them all to gain inspiration for writing your own powerful personal statement!
What Is a Personal Statement?
A personal statement is an important document that you may be required to submit as part of your job or graduate school application. It provides a summary of your skills, experiences, and qualifications. In addition, it allows you to express why you are interested in the position or program and what makes you a strong candidate.
The best way to write a personal statement is to focus on specific examples from your past instead of simply listing your accomplishments. Be sure to tailor each statement specifically for the position or program that you are applying for.
How to Write a Powerful Personal Statement
A short and powerful personal statement is your conversion factor. It is what will ultimately determine if your application is successful. It is a one-page summary of your personality, exactly what you are looking for in a school. And it is vitally important to your application and career prospects. Start by solving the barriers, defining the need, and showing that you have what they're looking for.
Tips to Write an Effective Personal Statement:
Start early and take your time: Drafting a personal statement can be challenging. So it's important to start early and allow yourself plenty of time to revise and edit.
Be specific about what you want to achieve: When writing your statement, be specific about your goals with a graduate degree or professional program. What are your long-term career aspirations?
Highlight your unique qualifications: Use concrete examples from your academic and work experience to highlight why you qualify for the program. Why should the admissions committee choose you over other candidates?
Tell a personal and powerful story: A strong personal statement tells a story that demonstrates how you have developed as an individual. It paints a picture of how you've grown into the person who is applying for advanced study or professional training.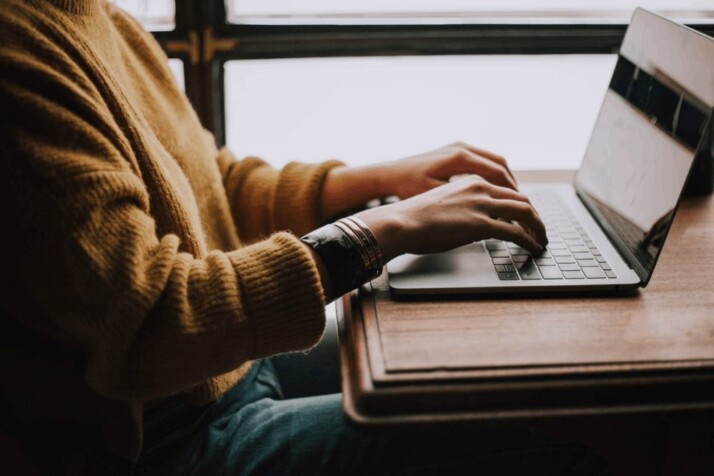 What to Avoid When Writing a Personal Statement
While it's important to know what to include in your personal statement, you must also be aware of what not to do. There are a few things that you must avoid when writing a personal statement to prevent any negative impression on the recipient.
Keep in Mind When Writing a Personal Statement:
Don't try to be someone you're not. Be yourself when writing your personal statement. Trying to be someone else will come through in your writing, and it won't reflect well on you.
Avoid using clichés or overused expressions. Clichés and overused expressions make your statements sound generic and unoriginal.
Don't repeat what's already been said in your application. If something is mentioned elsewhere in your application, there's no need to mention it again in your personal statement.
Avoid making things up. If you don't have any experience that's relevant to the position you're applying for, avoid making things up. Focus on highlighting other experiences or skills that are relevant instead.
100 Word Personal Statement Examples
Personal statements are a great way to set yourself apart from the competition and compare yourself to other candidates. Below are some 100-word personal statements that you can use as inspiration for writing your own.
Example 1:
Pursuing a graduate education degree will enable me to reach my professional goals. My current experience as an educator has sharpened my skills in working with different age groups, managing multiple tasks, and collaborating with other professionals. In addition, I have also cultivated strong research and writing abilities that I can put to good use in a graduate program. I have carefully considered my options and believe that obtaining a Master's in Education from your esteemed university is the best step for me. It would allow me to gain invaluable knowledge and training to become even more effective as an educator.
Example 2:
Journalism has always been of great interest to me. It offers a unique opportunity to bridge the gap between information and people. It allows for meaningful stories and discussions that can shape public opinion on important issues. I have experience in broadcast journalism, having worked as both an anchor and reporter for my school's news station. This has given me an understanding of how to craft an informative and engaging story. I aim to use my skills in journalism and background in critical thinking to educate others on important topics while promoting open discussions.
Example 3:
I developed an early interest in legal systems and their impact on society as a whole. While others debated whether to watch the basketball game or study for a test, I read Supreme Court cases and studied congressional legislation. My fascination with the law has only grown stronger over time. I have come to see it as one of the most important tools we have to protect individual rights and advance social justice. This is why I am so excited about attending law school. I want to gain the knowledge and skills necessary to become a powerful advocate for my clients and underrepresented populations everywhere.
Example 4:
Since I was a young child, I have always been interested in healthcare and helping others. This fascination led me to pursue a degree in Biology and eventually work as a doctor's assistant. During my time with the doctor, I realized I wanted to help people on a much larger scale. Medicine provides an opportunity to do just that. It is both a challenging and rewarding field that allows me to interact with patients and make an impact on their lives. With this in mind, I am applying for medical school to continue fulfilling my dream of becoming a physician.
Example 5:
I'm the first person in my family to go to college, and I can't tell you how excited I am about this opportunity. Education is something that my parents have always emphasized.
Growing up, I saw how hard my parents worked to make ends meet. They never had much money but always found ways to provide us with what we needed, including giving us opportunities they never had themselves.
That's why it means so much to me that they can now help me pay for college. It's an investment in my future that they know is worth every penny. I'll work hard and do everything possible to earn good grades and get into a great graduate program someday.
Conclusion
There are many reasons to write a personal statement, such as applying to graduate school, getting a job, or applying for a master's degree. To write a solid personal statement, it must serve the purpose for which it's being written.
Be intentional with everything you put into it, and remember that it needs to show why you are an excellent fit for the program. This article serves as a quick guideline to help you write an effective personal statement.
Explore All
Write Personal Statement Articles