Are you struggling to write your AACOMAS Personal Statement? Drawing inspiration from AACOMAS personal statement examples is a great way to give yourself the confidence to craft an effective, compelling piece. It provides the perfect opportunity for prospective medical students to demonstrate their unique stories.
But writing a personal statement for AACOMAS can be an intimidating and laborious process, especially with such limited space and high expectations. This article will guide you through crafting a captivating personal statement while giving admission officers an in-depth look into your personality. So, let's get started!
What Is AACOMAS Personal Statement?
An AACOMAS personal statement is a document that applicants submit to medical schools as part of the application process. It allows prospective students to present themselves in their own words and provide insight into who they are beyond grades and test scores. This statement should be crafted with care, reflecting an applicant's experience, character, knowledge, beliefs, and aspirations.
Every sentence should have thought put into it to capture the attention of admissions boards. Ultimately, it can make or break an application and significantly affects whether or not someone is accepted into a medical school.
5 Tips for Crafting a Great AACOMAS Personal Statement
If you are hoping to get into a top Medical School, then you might be considering a personal statement. Below are some key tips to consider while writing your AACOMAS personal statement:
Be Concise
Keep your personal statement within the word limit mentioned by the specific school. Make sure each sentence is meaningful and contains essential information that showcases who you are as an applicant for osteopathic medicine programs.
Demonstrate Your Commitment
Showcase your commitment by mentioning any relevant research experiences, volunteer activities, or healthcare-related internships you have been involved in. This will help prove that you understand what it means to be a part of the profession. It will also demonstrate to admission officers why they should accept you into their program.
Show Your Passion
Use stories and examples to show why you are passionate about osteopathic medicine. Explain how your unique qualities make you stand out from other applicants. Demonstrate why you want to pursue this field of study and how it can benefit yourself and society.
Present an Interesting Introduction
Start strong with a compelling introduction that captures the reader's attention. Keep the tone professional yet engaging so that the admission committee wants to continue reading your application.
Reflect on Obstacles You've Overcome
Highlight any challenges or difficulties you have faced throughout your journey towards becoming an osteopath and discuss how you overcame them. Emphasize how these experiences have made you stronger and more resilient and why you deserve a spot in the program.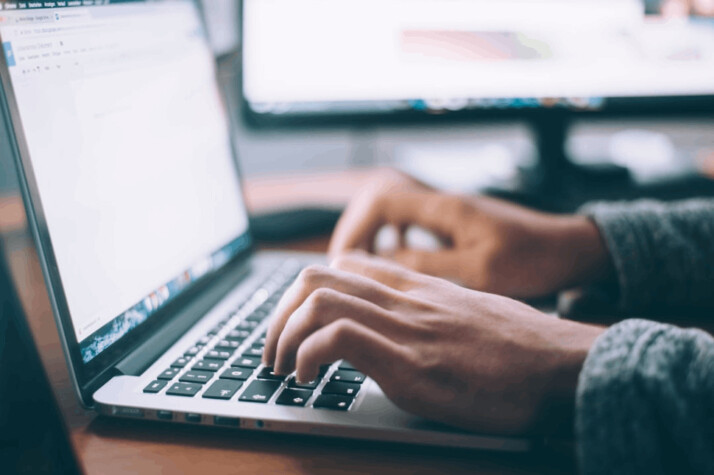 AACOMAS Personal Statement Examples
Below are some effective AACOMAS personal statement examples that will give you an idea of how to craft your own.
Personal Statement Example 1
I am an experienced and passionate advocate for holistic health. I have a zealous commitment to osteopathic medicine, which is the perfect blend of integrative science and compassionate care. My enthusiasm for this dynamic discipline was sparked when I observed its efficacy in action at my local hospital's oncology clinic. The individualized attention from the physicians and staff created a warm atmosphere. It inspired me to consider how I could contribute to similar environments in the future.
I understand the importance of academic rigor coupled with patient-centered approaches. This is why I have devoted myself to obtaining technical mastery and interpersonal finesse through various healthcare roles. From volunteer experience in hospice care to professional responsibility, I have endeavored to acquire diverse perspectives and employ them within interdisciplinary teams. These experiences have highlighted strengths like resilience, empathy, and problem-solving. And they have also provided me with ample opportunity to challenge existing conventions. As such, my outlook on medical education combines intellectual fortitude with imaginative exploration. This is an approach I believe will be essential in the rapidly evolving landscape of osteopathic practice.
Eagerly embracing these advancements and engaging with inspiring peers will be critical steps in achieving my career objectives. I want to support the development of clinical research programs. This is informed by a comprehensive understanding of the body's biology, biochemistry, physics, and psychology. With a deep appreciation for the transformative power of osteopathy, I look forward to leveraging my training and expertise at your esteemed institution.
Personal Statement Example 2
I have always been passionate about the study of osteopathy and its unique approach to healthcare. My interest in this field began when I was exposed to the concept through an internship with a local clinic. This experience showed me the importance of understanding the holistic view of health and wellness. This is something that only truly comes from a comprehensive education in osteopathic medicine.
I possess many qualities that make me an ideal candidate for osteopathic medical school. First, my scientific acumen is evidenced by my past coursework and research. For example, while completing my undergraduate degree, I gained valuable insight into human physiology by participating in multiple lab projects at my university. Additionally, I collaborated on a research project that explored new methods of diagnosing chronic illness through genetic testing. Through these experiences, I developed the critical thinking skills required for success in any medical career.
In addition to my scientific expertise, I demonstrate excellent interpersonal skills, empathy toward patients, and exemplary bedside manner. These traits have proven beneficial during internships at various clinics as I've interacted directly with clients on a daily basis. Furthering these traits, I have also spent time volunteering in hospitals. This has allowed me to refine my communication style further as I help comfort people through difficult times.
Osteopathic medicine combines aspects of traditional medicine along with innovative approaches to diagnosis and treatment. I am excited to gain a deeper understanding of the underlying principles behind this type of healthcare system. It would be my honor to join a program where I could explore more complex topics like musculoskeletal assessment and manipulative therapy. Ultimately, obtaining a degree in osteopathic medicine will equip me with the knowledge and skills necessary to become a successful physician in the future.
Conclusion
AACOMAS Personal Statement examples are a great way to start brainstorming for your own personal statement. They can also help you understand how to write a compelling personal statement that draws the admission board's attention. This article provides practical tips and examples to guide you through writing a great AACOMAS personal statement.
Explore All
Write Personal Statement Articles