Accounting and management involve recording, and summarizing financial transactions to provide helpful information for business decisions. Organizations employ account and management personnel now and then to carry out these responsibilities. When applying to organizations for such roles, you need to present an accounting and management personal statement.
A personal statement briefly summarizes an individual's skills, qualifications, and experiences. It is meant to help the recruiter learn about the job applicant and the unique qualities he/she can contribute to the job. This guide will teach you how to write a brilliant personal statement for an accounting and management job.
What Is A Personal Statement?
A personal statement is a document used to introduce yourself and your skills to a prospective employer. This document is a vital part of the job application process. It is the employer's first impression of you, so it has to be a good one. This will get them to read through your job application.
Recruiters use the personal statement to see if a job applicant is a perfect fit in skills, experience, and attitude.
The most traditional personal statement starts with an introduction. This is where you introduce yourself, your education, skills, and qualifications. A personal statement also typically includes experiences, goals, and personal qualities.
Key details to include in the personal statement
When writing an accounting and management personal statement, there are several important details that you should include:
Your background and experience in accounting, including any relevant education or training you have received.
Your specific interests and goals within the field of accounting and management. And what motivates you to pursue a career in the field.
The skills and qualifications that make you a strong candidate for the job. This may include your ability to analyze financial data, problem-solve, and work well in a team.
Your past achievements and accomplishments, such as awards, internships, or other relevant experience.
Your long-term goals and plans for your career in accounting, and how you hope to contribute to the field.
Any additional pertinent information. This may include your interests, hobbies, or experiences.
Writing an Accounting and Management Personal Statement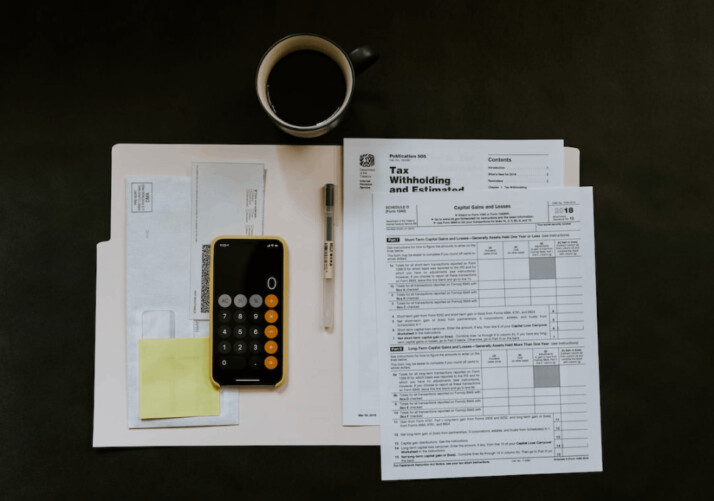 You cannot just approach your summary like any random essay. The process of writing an accounting and management personal statement typically involves the following steps:
Research the job you are applying for, and make sure you understand the requirements and qualifications. This will help you tailor your statement to the specific opportunity you seek.
Think about your background, experiences, and goals and how they relate to the accounting field. Consider what makes you unique and what sets you apart from other applicants.
Write a personal statement draft, focusing on the key points you want to highlight. Be concise and clear, and avoid unnecessary details.
Edit your statement until you are satisfied with it. Make sure it accurately reflects your skills, qualifications, and experiences. And that it is tailored to the specific program or job you are applying for.
Proofread your statement carefully to ensure it is error-free and ready to submit.
Finally, submit your statement and other application documents, and follow up with the program or employer as needed.
Examples of Accounting and Management Personal Statements
Example 1
A highly motivated individual with aspirations of becoming a successful accountant and manager. I have the determination and drive to achieve my goals and the ability to work hard and persevere through any challenge. I am confident in my skills and believe that with perseverance and dedication, anything is possible. My past experiences have taught me valuable lessons that will allow me to be an asset to any organization or team I join.
Example 2
I have always been interested in how businesses operate and the factors that affect their success. That is why I decided to pursue a degree in accounting and management. My coursework has given me a strong foundation in financial accounting, managerial accounting, and business law. I have what it takes to be a great accountant and manager.
In addition to my academic qualifications, I have experience working in the private sector and with not-for-profit organizations. This breadth of experience has helped me develop essential skills such as teamwork, communication, problem-solving, and critical thinking. I am eager to put these skills into practice by joining an organization where I can make a meaningful contribution.
Example 3
I am a senior accounting and management major at [university name] and am passionate about using my skills to help businesses grow. Throughout my coursework, I have developed strong analytical and problem-solving skills, which will be invaluable in helping me become an effective manager.
In addition, I have also gained experience working in teams, which has taught me how to collaborate effectively with others. After graduation, I plan to use my skills and knowledge to work for a top accounting firm or business organization.
Example 4
I have always been interested in numbers and how they dictate financial outcomes. This interest led me to pursue accounting as my undergraduate major, and I am now a licensed CPA. My experience with clients, individually and in groups, has given me an intimate knowledge of accounting standards and principles. I can utilize this knowledge when advising individuals on their finances. In addition to my passion for numbers, I enjoy working with people; this combination makes being an accountant a perfect fit.
Example 5
I am an accountant with over six years of experience in the field. My skills include bookkeeping, preparing financial statements, and providing tax advice. In my previous roles, I worked with clients from various industries. So I have a strong understanding of what it takes to be successful in accounting. I am looking for an opportunity to continue developing my skills and contribute value to the team.
Example 6
I am [Your name], a recent graduate of [Your institution]. My concentration was in accounting, which has always been of great interest to me. My experience as an intern at [Organization] allowed me to learn about various aspects of accounting, from financial statement analysis to auditing. This hands-on experience solidified my desire to pursue a career in this field.
I have always excelled academically and possess the necessary skill set and drive required for a successful career in accounting. I am detail-oriented and thrive under pressure; both qualities are essential in this field. Additionally, strong communication skills are critical as accountants must liaise with clients and management effectively.
I would be an excellent addition to any accounting team and am eager to take on new challenges while continuing to grow professionally.
To Wrap Up
A well-written accounting and management personal statement is valuable in your application process. You don't just want to ramble through the whole thing without making sense.
Your personal statement is designed to give you an edge over other applicants, so create it in a way that shows that uniqueness. Follow the tips in this guide, or use Hey INK to generate the perfect personal statement. Then sit back and wait for that interview call!
Explore All
Write Personal Statement Articles