An admin CV personal statement is an essay written by job applicants that provides insight into their qualifications, professional experience, and character. It can demonstrate an applicant's understanding of the role they are applying for, their relevant skills, and what they could bring to the organization.
These statements usually focus on key points that make the writer stand out from other candidates and help them connect with recruiters. Recruiters use these statements as part of their selection process to gauge a candidate's suitability for a vacancy.
By taking note of specific qualities, employers can quickly assess whether the applicant will fit in with the company culture. Admin CV personal statements, therefore, play an essential role in helping recruiters differentiate between various applicants and make sound hiring decisions.
The Significance of a Personal Statement
A personal statement is a narrative that describes your work experience, passions, and skills. It's a way for hiring managers to better understand a candidate beyond a CV.
Apart from being able to showcase your communication skills, a personal statement also gives you space for creativity. Unlike a CV's bullet point format, a brief paragraph allows writers to express profound ideas. They also have a golden opportunity to evoke emotions and leave a strong positive impression.
The human touch is crucial because hiring managers can't tell what your CV hasn't made them feel. If you're struggling to write a personal statement for an administrative position, check out the following tips.
Tips For an Effective Admin CV Personal Statement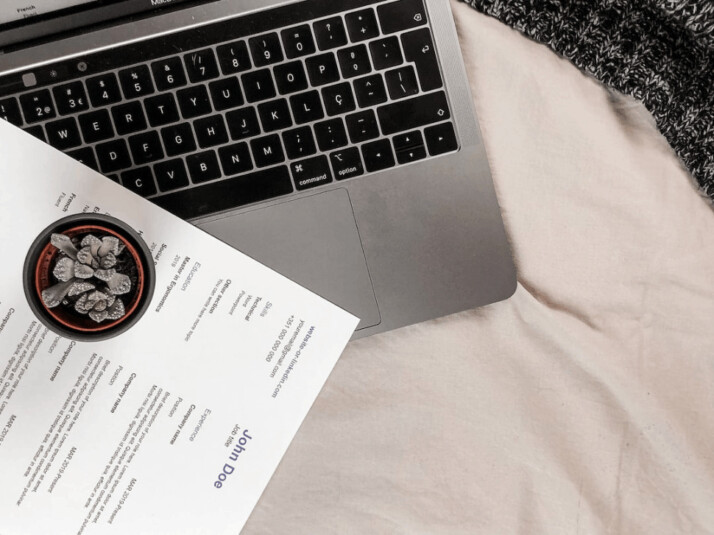 Emphasize Relevant Experience
Ensure that the most relevant experiences and qualifications are highlighted in your CV personal statement. This is to illustrate your expertise in the field. CVs contain your entire professional experience. It can be a chore to look through the entire document. Admissions offers and readers will appreciate you for making their tasks more manageable.
Review the job description if you aren't sure about the skills, traits, and experience to emphasize. This will give you a clear hint about what they're looking for in a prime candidate.
Include Unique Skill Sets
Highlight unique skill sets that differentiate you from other applicants. Examples include proficiency in a particular software or an understanding of different cultures. You can also focus on transferable skills if you don't have unique skills.
Include concrete examples demonstrating your ability to use these skills effectively.
Use Action Words
Utilizing action words such as "collaborated," "developed," or "determined" will help showcase your accomplishments more dynamically.
Don't forget to use vivid descriptors and an active voice. These writing styles and modes command more significant influence and exude confidence.
Keep it Concise
Make sure to keep your CV's personal statement concise and avoid going into too much detail. This will ensure that the reader gets all the necessary information quickly and efficiently. Make sure to follow the prescribed character limit.
Incorporate Personality
Adding a bit of personality can make your CV stand out from others. Try to use colloquial language, varied sentence structures, and uncommon words to give the reader an accurate impression of who you are. Your statement should be lively and passionate if you want to keep your reader engaged and invested.
Remember to leverage emotions in your writing.
Admin CV Personal Statement Examples
Example A
I am an experienced administrative assistant passionate about customer service and application advice. I have the right combination of attention to detail, problem-solving skills, and business acumen necessary to build successful relationships with customers, colleagues, and employers. My work ethic and dedication ensures that every task is completed to the highest standard and that every contact point is perfect.
To remain competitive, I stay up to date on all industry knowledge and take the time to learn more about related topics. I can also research and report back promptly while keeping accurate records of my work. My capacity to organize people, materials, and numbers helps me keep track of tasks quickly and efficiently.
I pride myself on my ability to start projects from scratch and complete them with excellence. With strong communication skills, I can relate easily to other staff members, managers, or clients and handle any phone, email, or correspondence inquiries. I look forward to using these same skills at your organization!
Example B
I am an experienced employee with a strong content and data management background, ranging from entry-level to executive roles. I have achieved excellent results throughout my career, exemplified by the recent improvement of department files and meetings. My success as an employee has also allowed me to skip training courses and interview processes that would typically be required for job applications.
I was required to update profile types to create a better working environment.
In addition, I have extensive experience in handling scheduling and team training while being able to work well under pressure.
Example C
I am an experienced Administrative Assistant looking to create a career out of helping organizations achieve their goals. In my professional experience, I have managed various duties, from policy planning to data entry and specific information gathering.
My good writing skills allowed me to read and analyze complex documents quickly. I always made sure that the provided sample was correct before submitting it.
During my time in school, I learned how to plan and manage tasks more efficiently and write coherently with emotion. With all these tips in mind, I'm confident that I can be an asset to any company that wants someone with administrative expertise.
In Summary
An admin CV personal statement is essential in applying for an administrative position. It gives applicants control over what they want readers to pay attention to. A personal statement is more than just a summary. It is a letter that shows readers who you are.
Writing personal statements doesn't have to be a challenging task. Remember our simple tips and turn them into good habits if you want to go far in the business of your choice.
Explore All
Write Personal Statement Articles