Administrative assistants play an important role in any organization. They are responsible for scheduling appointments, answering phones, managing emails, and providing administrative support.
The job of an administrative assistant requires good organizational skills, attention to detail, and the ability to multitask. Asides from your resume, a personal statement is a vital document employers typically require to determine your suitability for a job role. The administrative assistant personal statement examples in this guide will help you get started on the right note.
A personal statement is your chance to sell yourself to the employer and demonstrate your abilities, qualifications, and skill set. You'll surely leave a lasting impression on the recruiting manager with a solid personal statement that details what you can offer to the company.
This article will take you through writing the perfect administrative assistant personal statement.
What Is A Personal Statement?
A personal statement is a document you submit as part of your job application. It is a summary of your skills, qualifications, and capabilities. It details what you can offer an employer regarding your applying job.
A good personal statement must convince the hiring manager that you're a perfect fit for the role at hand. You may include your interests, life, and career goals. The personal statement is also a great way to demonstrate your written communication skills. This is because administrative assistants often interact with customers and other stakeholders via email.
What to Include in an Administrative Assistant Personal Statement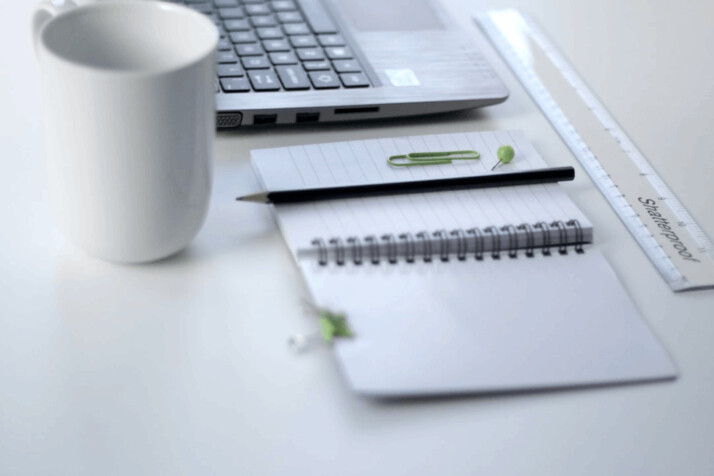 For your statement to stand out, you must include some essential information. Here are some key details to include in an administrative assistant's statement:
1. Relevant work experience
List any previous work experience relevant to the administrative assistant position you are applying for. This could include experience working in a similar role, handling office tasks, or using appropriate software or technologies.
2. Skills and Abilities
Highlight any skills and abilities that make you a strong candidate for the role. These could be proficiency in computer programs such as Microsoft Office, excellent communication skills, and the ability to multitask and prioritize tasks effectively.
3. Education and Relevant training
Include any relevant education or training you have received, such as a degree in business administration or a certificate in office management.
4. Personal qualities
In your statement, highlight any qualities that make you well-suited for the role of an administrative assistant. These could include strong attention to detail, a positive attitude, and working well in a team.
5. Career goals
Finally, include a brief statement about your career goals and how the role of an administrative assistant fits into your long-term plans.
How to Write an Administrative Assistant Personal Statement
Your statement should be written in a clear structure, with each section building on the point you made in the previous one.
The following steps will guide your writing:
1. Begin with a Hook
Begin your statement with a brief statement that captures the reader's attention. You may start by explaining why you are interested in the administrative assistant position and what makes you a strong candidate.
2. Highlight your relevant work experience
When listing your relevant work experience, include the names of the companies or organizations you worked. Also include your previous job titles, and a brief description of your responsibilities.
3. Mention your most unique skills and abilities
You might have several skills and abilities, but only mention those relevant to the administrative assistant position. Also include any skills that give you an edge over other job applicants, one that portrays your uniqueness.
4. Highlight your personal qualities that make you stand out
This is where you sell yourself to the employer. Detail any unique qualities that will make you excel on the job. These may include strong attention to detail, a positive attitude, and working well in a team.
5. Conclude
Bring your statement to a close by convincing the employer that you're indeed the perfect fit for the job role.
Administrative Assistant Personal Statement Examples
Example 1
I am an experienced and organized administrative assistant passionate about using my unique skill set to provide exceptional service.
My career has been built on the commitment to providing excellent support services, which I have perfected through initiative and dedication.
As a professional, I take pride in learning complex tasks while working efficiently under tight deadlines. I often display impressive problem-solving abilities by resolving issues related to day-to-day operations in a timely fashion. Additionally, I always strive to increase my productivity by exploring creative methods of executing my duties.
My strong interpersonal skills allow me to interact easily with colleagues from diverse backgrounds and build meaningful relationships. Furthermore, I always ensure effective communication between all stakeholders, helping create a peaceful work environment. On top of that, I am skilled at negotiating favorable terms and achieving organizational objectives.
Overall, my experiences and expertise make me an ideal candidate for any organization looking for competent and reliable administrative assistance.
Example 2
I am an experienced and enthusiastic administrative assistant, passionate about utilizing my diverse skills to help organizations achieve their objectives. With my extensive knowledge, I juggle many tasks while working efficiently and effectively under pressure. I focus on delivering results on time with accuracy and attention to detail that is second to none.
My technical proficiency includes computer use, data entry, record keeping, scheduling, filing, and other clerical duties. With these abilities and my commitment to learning new software applications, I offer a unique blend of energy and experience to any organization.
Additionally, I strive to build strong relationships through my active communication skills and problem-solving abilities. I also have excellent interpersonal and organizational abilities.
I hope to be considered for this opportunity to serve as an administrative assistant in your organization.
Example 3
I am an experienced and enthusiastic administrative assistant, eager to bring my organized and dedicated work ethic to any workplace.
With a proven track record of handling clerical duties efficiently and accurately, I am confident I will become an essential part of your team. My drive is fueled by my creative problem-solving skills and willingness to take on complex tasks easily.
Furthermore, I have excellent interpersonal relationship skills to collaborate effectively with colleagues while maintaining professionalism. I strive to improve processes within any organization and possess the organizational skills necessary for achieving streamlined operations.
Additionally, I can easily prioritize tasks, reduce risks, and keep communication lines open between departments while maintaining confidentiality and topmost discretion. My dedication to superior customer service will be invaluable when interacting with clients or customers.
Overall, I offer a unique combination of experience, energy, skill, and reliability that would make me an ideal addition to your office.
Conclusion
Administrative assistants are the backbone of every organization, as many things won't function without them. When seeking the role of an administrative assistant, you must display your uniqueness. And capture the employer's attention in a way no other person does.
A strong personal statement will set you apart from the competition. So it's worth investing your time and effort to create a striking statement.
Explore All
Write Personal Statement Articles