A Band 5 personal statement example is a great way to understand what is expected in your nursing application. A band 5 nurse is generally proficient and has the ability to work autonomously. When writing your personal statement, include specific examples demonstrating how you have exceeded expectations in nursing roles.
Make sure to highlight your unique skills and abilities and what distinguishes you from other applicants. Above all, ensure that your statement reflects who you are as a nurse and why you would be an excellent addition to any team.
This article outlines tips to write a high-quality band 5 personal statement and help you write one effectively.
What Is a Band 5 Nursing Personal Statement?
A band 5 nursing personal statement is an important document that showcases a potential nurse's skills and qualifications. It is often used as a reference or application requirement by hospitals, care homes, or other health-related organizations.
The document provides additional information about the applicant, such as their education, work history, achievements, and goals related to their career in nursing. Having a well-crafted band 5 personal statement can often play a critical role in securing employment opportunities within the field of nursing.
What Is Unique About Band 5 Nurses?
Band 5 nurses are responsible for providing basic nursing care to patients. This includes tasks such as taking patient vitals, administering medication and treatments, and assisting with other medical procedures.
They also provide emotional support to patients and their families and help maintain a positive environment in the hospital or clinic setting. To be successful in this role, you need strong communication skills, compassion for others, and a dedication to providing high-quality care.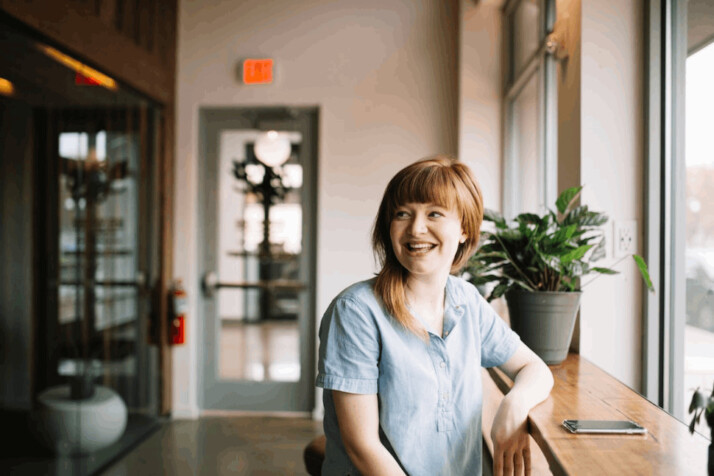 Tips for Writing a Nursing Personal Statement
Below are some valuable tips for writing a nursing personal statement:
Ensure your personal statement is well-written and error-free. A sloppy or poorly written personal statement will likely count against you, no matter how good your qualifications otherwise may be.
Start early and allow yourself time to write a strong essay. Don't wait until the last minute to start writing; it's unlikely that you'll be able to produce your best work under pressure.
Tailor your statement specifically for the nursing program(s) you are applying to. Research the requirements of each program carefully so that you can highlight relevant experience and skills in your essay.
Finally, make sure your personal statement is authentic and representative of who you are. Avoid generic statements or clichés, and let the admissions committee see what makes YOU unique.
Band 5 Personal Statement Example
A nursing band 5 personal statement example is a way of understanding what is expected of you. It also shows what it will take to be competitive for a nursing job. Here's a strong nursing personal statement example generated by the Hey INK tool.
Example 1
I have always been passionate about nursing and working with children. I first discovered my interest in child nursing when I worked as a volunteer at a pediatric ward during my undergraduate degree. This experience solidified my decision to pursue a career in child nursing.
Since then, I have gained valuable experience working in various pediatric wards across the UK. In addition, I have also completed numerous modules related to child health care which has helped me develop strong core skills in this area. My educational qualifications further confirm that I am fully equipped to work as a nurse with children.
What drives me most is the desire to help children who are unwell or injured get better quickly and return to their families. Working as a nurse for children fills me with immense satisfaction. It makes me happy knowing through our efforts, we impact their life journey – no matter how small it may be!
Example 2:
My interest in nursing has always been quite strong. I have wanted to be a nurse since childhood because nurses are the backbone of any hospital setting. They provide essential medical care and support to patients who need it most. This is why I decided early on in my academic career that nursing would be the perfect career for me. This is a field where I could make a real difference in people's lives.
I pursued this dream by studying Nursing at University. And during this time worked as an intern at St George's Hospital in the intensive unit care ward. This experience was invaluable, as it allowed me to develop hands-on skills which will be vital in my future nursing career. I also gained qualifications such as First Aid certificates and Cardiopulmonary Resuscitation (CPR) certification. It stands me in good stead for working as a nurse.
My work experience at St George's Hospital has taught me many valuable lessons about success in this profession. Integrity, empathy, and dedication top that list! As someone with strong ethical values, these are precisely the qualities that drew me towards nursing. And nursing is a field where upholding patient dignity is paramount above everything else. It is clear to see then why nursing holds so much value to me and my dedication to pursuing a career as a nurse.
Conclusion
Nurturing patients back to health is a rewarding but challenging role. If you're dedicated to pursuing a career as a nurse, make sure to write a compelling personal statement for the position.
This article provides practical tips to help you write a Band 5 nursing personal statement with examples to use as guidance.
Explore All
Write Personal Statement Articles