Writing a personal statement for Berkeley is no easy feat.
Crafting a narrative that reflects your individual experiences while simultaneously addressing the criteria outlined by this esteemed university can be quite daunting.
However, you can create an impressive essay by tapping into your creativity and engaging in thoughtful reflection of your personality and goals. Such an essay communicates to admissions officers why you would make a great addition to their student body.
To help you get started on this important endeavor, we have compiled some creative Berkeley personal statement examples. These samples offer insight into the structure, language usage, and diverse content that you could use as inspiration for writing your own statement.
General Tips for Writing Personal Statements
Here are some general tips to help you write personal statements for admission to Berkeley and other schools.
Brainstorm
Before you start writing, take time to think about your experiences, accomplishments, strengths, and weaknesses.
Think about how they have shaped who you are today and what goals you want to achieve in the future. Ask yourself questions like "What have I achieved?" or "What motivates me?" Also, consider the prompt provided by the university and determine what it is asking from you so that you can best respond to it.
Get Organized
After brainstorming, organize your thoughts into specific topics and come up with a structure for your essay. You may also want to review sample essays for inspiration on how to organize yours.
Consider using quotes or anecdotes to support each topic and add evidence of your academic achievements. It is important to keep in mind that the key here is to communicate your story effectively.
Use Descriptive Language
As you write your essay, use vivid language that paints a picture in the reader's mind. Describe the challenges you faced and overcame throughout your life and illustrate why you are driven to achieve certain goals.
Doing this can create an engaging narrative that resonates with the reader. Additionally, avoid clichés and instead focus on being original in your wording and descriptions.
Be Honest
It is tempting to embellish details in order to appear more desirable to the admission committee. However, honesty should always be your priority when writing a personal statement.
Admission officers will appreciate authenticity over-exaggeration, as it reflects sincerity and self-awareness. This includes not only staying honest but also avoiding bragging or sounding overly arrogant.
Review Your Work
Before submitting your essay, read through it multiple times and make sure there are no grammar mistakes or typos. Ensure that your ideas flow logically.
Berkeley Personal Statement Examples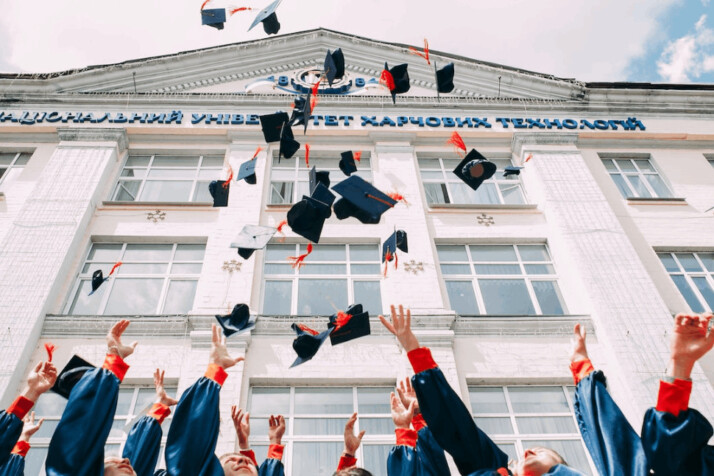 Here are some Berkeley personal statement examples to inspire you to write a convincing one too.
Template 1
I'm a person passionate about health, like many other people. I believe it's vital for us to understand the impact of our decisions on our well-being and how that affects everyone around us. That's why I'm so interested in attending UC Berkeley — because its programs emphasize the importance of sustainable practices both individually and communally.
I have personally seen the effects of good health from all angles. I've witnessed firsthand the positive change that comes when communities come together in support of healthy living. Every day, I strive to learn more about ways we can work to create an environment that is beneficial for all involved.
I look forward to diving deeper into these topics at UC Berkeley. In addition, I can't wait to become a part of a community committed to fostering an appreciation of well-being through education and activism. It would be a privilege to bring my passion to this incredible institution as I continue my journey toward creating positive social change.
Template 2
I have a deep-seated passion for exploring new ideas and concepts, which has enabled me to pursue my career ambitions in innovative ways. My expertise lies within the intersection of technology, research, and applied sciences. I'm constantly searching for opportunities to expand my understanding and knowledge by delving into topics such as robotics, artificial intelligence, and more. To further this pursuit, I try to incorporate elements from these fields into all facets of my life — including my education and professional development.
I'm eager to continue my studies at UC Berkeley because of its reputation for excellence and extensive research programs. Through this institution's resources, I hope to gain the insight and experience necessary to succeed in today's competitive job market. I'll also gain a greater understanding of how to best apply cutting-edge technologies and innovations to solve current world issues. Additionally, I am confident that I will be able to share my acquired skills with the community around me. With each opportunity I seize, I strive to make sure that it not only contributes to but also enhances my career aspirations.
The need for professionals who are capable of researching, applying, and sharing their expertise is ever-increasing. And I believe that attending UC Berkeley will give me an invaluable head start in this endeavor. Partaking in the university's rigorous academic program can fully prepare me to become a leader in whichever field I decide to enter. I eagerly await the chance to join the distinguished group of scholars at the University of California, Berkeley and build meaningful relationships.
Template 3
I have spent my entire life gathering information and experiences which have molded me into the passionate, knowledgeable individual I am today. My undergraduate studies provided me with a comprehensive education in psychology. This knowledge allows me to analyze and discuss complex topics related to human behavior from various angles. After graduating, I felt ready to share this knowledge in meaningful ways. So, I began to list out potential career paths that could help fulfill this goal.
It was at this point that I realized the real power of knowledge. It has the capacity to uplift and care for those who need it most. This understanding is what drove me toward graduate school, and I am eager to build upon my already extensive set of skills. At Berkeley, I believe I can expand on the psychological theories discussed during my undergraduate years and use them in innovative ways. Additionally, through coursework, research opportunities, and experiential learning, I will be able to develop an even deeper level of expertise.
I hope to leave UC Berkeley feeling confident enough to pursue a career in psychology where I can make a difference in people's lives. By using my passion for teaching and combining it with modern methods like technology-enhanced instruction, I plan to create unique learning opportunities for students. With an advanced degree from Berkeley, I will be well-prepared to take on these challenges and more!
Final Words
Your personal statement explains your purpose for applying to a school. It allows you to make a case for why you should be selected ahead of others.
Thus, you have to pay extra attention to ensure you stand out. Using the tips provided in this article, you can create an outstanding personal statement for your Berkeley application.
Explore All
Write Personal Statement Articles