A well-crafted personal statement is a critical part of any medical school application. Writing the best general surgery personal statement goes beyond skill and intelligence. It requires being passionate about helping others through medicine.
This is your chance to introduce yourself, explain why you want to become a doctor, and highlight your unique qualities to the admissions' committee. This article will provide an excellent personal statement example for general surgery that you will use to guide your writing. Let's get started!
The Purpose of a Personal Statement
A personal statement in general surgery is a document you submit with applying to surgical residency programs. It's a way to introduce yourself and show your qualifications and why you're interested in the program. The admissions' committee can use it to learn more about you as a candidate.
Your statement should be well-written and concise, highlighting why you're interested in pursuing surgery as a specialty. It can be helpful to discuss your experience as it pertains to surgery, such as any previous surgical training or rotations you have had. You may also want to mention specific areas of interest within general surgery, such as transplantation or oncology.
Ultimately, the goal is to leave the selection committee with a strong impression that you would be an excellent resident candidate.
What Information Should Be Included in Your General Surgery Personal Statement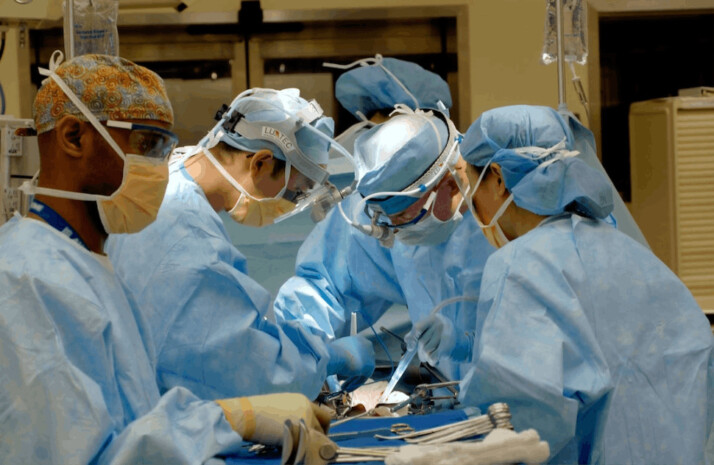 A general surgery personal statement is an essential part of any prospective surgeon's application. It should be detailed, professional, and reflect the applicant's experience and aspirations. Information you include when writing a general surgery statement must be essential, so it will be seen positively by those who read it.
The following details should be included in your personal statement:
1. Your Qualifications and Clinical Experience
When creating your statement, you must provide evidence of your qualifications and experiences that make you suitable for the role. This might include details about previous surgeries you have performed or courses you have taken that show your commitment to continuing education.
Also, mention any internships, residencies, fellowships, or research projects you were involved with during medical school. These can be great ways to show your enthusiasm for general surgery.
2. Talk About Your Passion for Surgery
In addition to providing evidence of your abilities, it is essential to highlight why you are passionate about general surgery. Also, emphasize how you believe you could benefit from training and practice within this specialty.
Consider talking about what motivates you to pursue general surgery and explain why you think it would suit you best. If you have experience in other medical fields, discuss how this knowledge has led to more specialized care. Demonstrating a genuine interest in the specialty is paramount.
3. Use Appropriate Words and Maintain a Logical Flow
When crafting a personal statement for general surgery, selecting the appropriate words to convey ambition, enthusiasm, and dedication is paramount. Pay close attention to word choice and make sure each sentence contains at least one uncommon word. While conveying these qualities, it is equally critical to remain authentic and transparent about your motivations for becoming a general surgeon.
Ensure that your writing flows logically from sentence to sentence and uses a variety of sentence structures. The personal statement should reflect your passion for the subject matter and expertise in the field.
4. Emphasize Your Understanding of the Situation
When writing your personal statement, emphasize that you understand the realities and difficulties of being a successful surgeon. Showing you recognize the importance of good decision-making skills, discipline, dedication, resilience, and attention to detail will help prove your commitment to excellence.
A well-rounded understanding of the profession and its challenges can often set you apart from the competition.
5. Highlight Your Future Goals
Highlight your professional aspirations and beliefs that would support your commitment to your line of work and ongoing education.
What the Surgery Personal Statement Should Not Cover
The personal surgery statement should not contain the following:
Superficial details about your life.
Technical jargon that is not related to surgery.
Opinions or biased views on medical treatments or procedures.
Personal experiences with other medical professionals or patients.
Generic, clichéd phrases and ideas.
Unrelated hobbies or interests.
Comparisons between different surgical techniques.
Detailed descriptions of medical research projects.
The Best General Surgery Personal Statement
Example:
I have been passionate about general surgery since I first stepped into the field as a resident doctor. With years of experience, I now appreciate the intricate nuances and complexities involved in this specialty. My experiences have equipped me with an exceptional ability to manage challenging cases while maintaining my patient-centered focus on safety and quality outcomes. In addition to delivering excellent clinical care, I strive to educate my peers and provide support to junior staff members.
My ambition is to be at the forefront of providing optimal patient care through evidence-based practices and innovations within general surgery. I am motivated to expand my knowledge base and honing my skill set to become a leader within the field. Through various initiatives such as research opportunities, conferences, and workshops, I have developed an astute understanding of current trends and developments in the area.
My career has been marked by frequent medical missions abroad, which allowed me to experience complex surgical procedures and new healthcare systems. Working in diverse environments enabled me to hone my problem-solving capabilities and adaptability skills to cope with unfamiliar conditions or equipment.
I possess all the necessary credentials for success in this demanding yet rewarding profession. In this role, I bring a tenacious work ethic, meticulous attention to detail, strong communication skills, and a capacity for teamwork. By leveraging my acumen and enthusiasm, I am committed to becoming a valued member of your team, striving to make meaningful contributions every day.
I would be thrilled to have the chance to learn alongside outstanding, innovative surgeons in a surgery residency. I can give many patients the healing, recovery, and second chance at life they deserve. As a surgical candidate, I am confident that I would succeed as well as have a pleasant demeanor.
Conclusion
When writing your general surgery personal statement, remember to include evidence of your qualifications, relevant experiences, and passion for the field. Focus on showcasing your dedication and competence while demonstrating your willingness to learn and grow.
Writing the best general surgery personal statement requires careful thought and precision. With careful consideration and thoughtful wording, you can craft a truly remarkable statement that conveys everything the admissions' committee needs to know about you.
Explore All
Write Personal Statement Articles